Photo by Jonathan Borba from Unsplash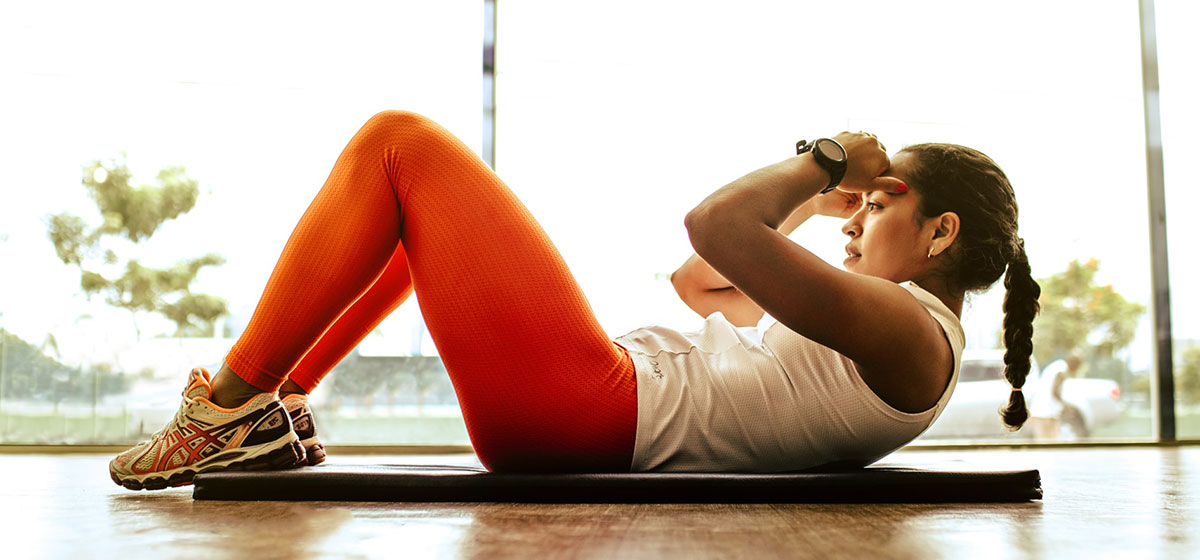 April 6, 2020
Question: "I want to get stronger, but I don't like the gym scene. Can I build significant muscle mass at home without weight machines?"
The short answer to your question is "yes," assuming that you incorporate the essential elements of a successful strength (resistance) training program into your workouts. The first step in the process to become familiar with the terminology. A rep is simply one repetition of an exercise. A set is a group of repetitions of an exercise. For example, three sets of 10 reps of bicep curls. A workout program designed to match your personal level of muscular fitness and long-term training goals is referred to as an exercise prescription. Research has identified specific prescriptions designed to develop strength, endurance, tone and muscle definition. Resistance training that creates maximal muscle tension (lifting heavy weights) with relatively few reps produces the greatest strength gains. Muscular endurance and muscle tone are typically developed using lighter weights coupled with a greater number of reps. Improvement in muscular fitness is stimulated by increasing the frequency of the movement (reps), the resistance to the movement (weight), and/or the duration of the workout (sets).
What type of resistance works best?
The resistance to be lifted, pushed or pulled can be provided by machines, free-weights, elastic bands or your own body weight.
Weight machines
Machine-based exercises available in most health clubs offer several advantages. Most machines are user friendly and the movements require less skill than free-weight exercises. The lifter is guided through a specific range-of-motion with correct form, and the possibility of losing control of the weight has been eliminated. It is also easy to adjust the resistance as you move from one machine to another, so workout time can be shortened.
Free weights
Hand-held dumbbells offer a wide range of lifting motions that can target all of the major muscle groups. Because the resistance is not attached to a machine, the lifter must maintain control of the weight throughout the entire range of motion. This balancing effect brings auxiliary muscle groups into play, adding to the total workout. It also means that you should chose weights that you can handle with little risk of loss of control. When exercising with free weights, it is suggested that you do so with a partner who can spot for you.
Resistance bands
Elastic resistance bands are also useful for targeting major muscle groups such as the back, shoulders and chest. The bands are relatively inexpensive and enable you to perform a variety of push and pull exercises.
Manual (body weight) resistance
You can also use your body weight as the resistance to be moved. Push-ups, pull-ups, dips, step-ups, lunges, and isometric exercises offer the advantage of convenience, no cost and a high degree of safety. There are limitations, however. You are restricted insofar as the types of exercises, and it is not possible to adjust the resistance to any great extent. To work muscles to the point of momentary fatigue requires that you manipulate the number of reps and/or number of sets.
Designing your program
Regardless of whether you are using machines, free weights or your own body weight, consider the following criteria when planning workouts.
Exercise selection. A complete workout should target the seven major muscle groups—chest, back, shoulders, biceps, triceps, legs and abs. During the early stages, focus on the development of total body strength rather than specific muscle groups.
Exercise order. Target the largest muscle groups early in the workout. For example, perform exercises that focus on the chest and back before exercises that target smaller muscles like the biceps, triceps (back of arms) and abs.
Exercise frequency. Strength train every other day, or possibly every third day, to allow muscles ample time between workouts for recovery. Strength workouts performed on consecutive days are usually centered around a "split routine" (different body parts exercised each day).
Exercise volume. As you get stronger, increase the total volume of exercise in small increments. This is referred to as a progressive overload. You can do this by increasing the number of sets performed, number of repetitions per set, and/or the resistance being moved.
Advantages of the home gym
Although membership to a fitness center has many advantages, the home gym offers several benefits that health clubs usually can't match. Flexibility is one. You can exercise early in the morning or late at night—whenever it fits your schedule—and at your own pace. You don't waste time going to and from workouts. There is no waiting for a turn on a machine, and you don't need to wear any special workout clothes. There are, however, a few potential pitfalls when exercising at home.
Disadvantages of the home gym
People who exercise at home usually do so alone. While that is not necessarily a disadvantage, for some it may pose a problem. Without immediate peer support there is no one to motivate, encourage and push you through the workout, or to act as a spotter to ensure you don't lose control of the weight. There are also more distractions that can pop up when exercising at home—an unexpected knock on the door, the phone rings, the dog barks.
When all is said and done, your muscles don't know the difference between the resistance supplied by a dumbbell, a machine, your body weight or a bucket of sand for that matter. A more important consideration is the consistency and intensity of your workouts. Towards that aim, select exercises that are relatively convenient to execute and movements that you are willing to perform on a regular basis. Do so and you can achieve your fitness goals while exercising in the comfort of your own home gym.