The Dead of Winter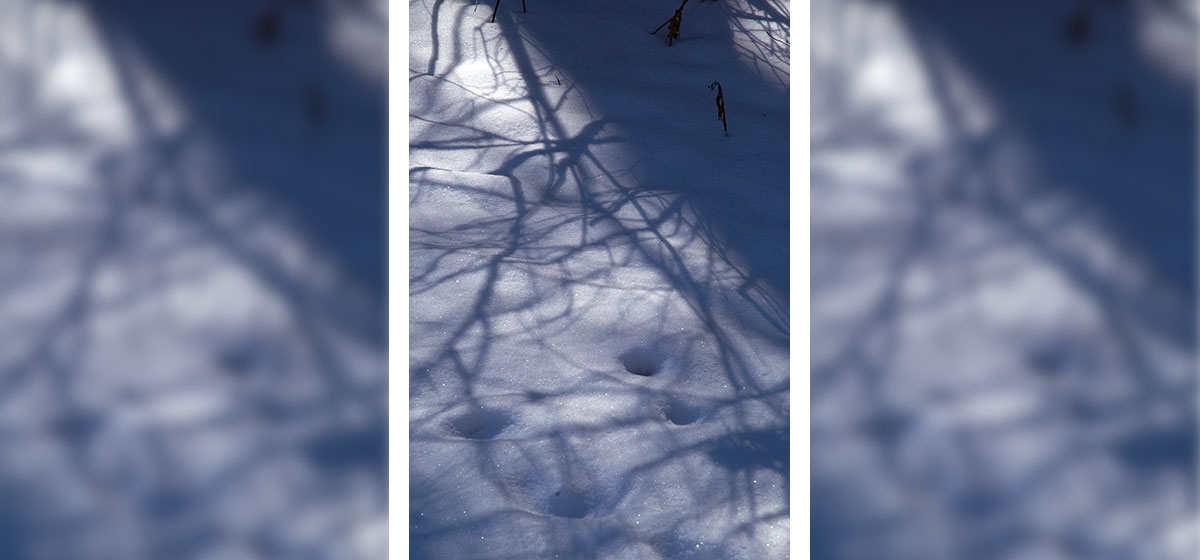 November 20, 2005
I have often tried to find the beauty in a frigid day. I have frequently searched for loveliness in a meadow swept bare and brown by icy winds. I have repeatedly tried to uncover elegance in snow-wrapped woodlands.

My pursuits have always failed. I will always no more than tolerate winter.
Each time I make a winter call to my favorite haunts of spring, summer, and fall, I find the lusciousness of the natural landscape has been stolen by the frigid power of winter.
Wildflowers that thrived are now only withered, black-stemmed corpses protruding above a shroud of crystal white snow. At the tops of their skeletal remains, where flowers once bloomed with a burst of color, there is nothing but dried receptacles with a few tattered seed relics left behind.
The all-embracing shade of the high green canopy has been replaced. Stark blue shadows stretch from the bases of naked trees and are cast long by a sun too low to overcome north winds and warm the earth. Faced with these relentless winds, bare trees moan, their branches bob and weave as if they felt the cold and were trying to steer clear of the icy blasts.
I know there is life below the snow. There is life waiting patiently for the earth to swing through its orbit and bring the sun higher into our southern sky to a place where it can warm the frozen soil and signal wildling flowers to poke through dead leaves and return color to the forest.
I know there is life in the barren trees. Tiny embryonic leaves are buried deep in scale-encased buds protected from winter's depredations. That same warmth will pry open dormant buds and let emerald foliage emerge from branch and twig.
But, I know that all of that transformation takes time, and winter is a part of the grand scheme. I can do nothing to hurry the cycle of the seasons that have gone on for millennia. The only thing that I can speed at this time is my retreat from the woodlands made barren by winter and hurry my return home to be insulated from the snow, wind and ice.