The Cicadas Are Back
Photo by Daryln Brewer Hoffstot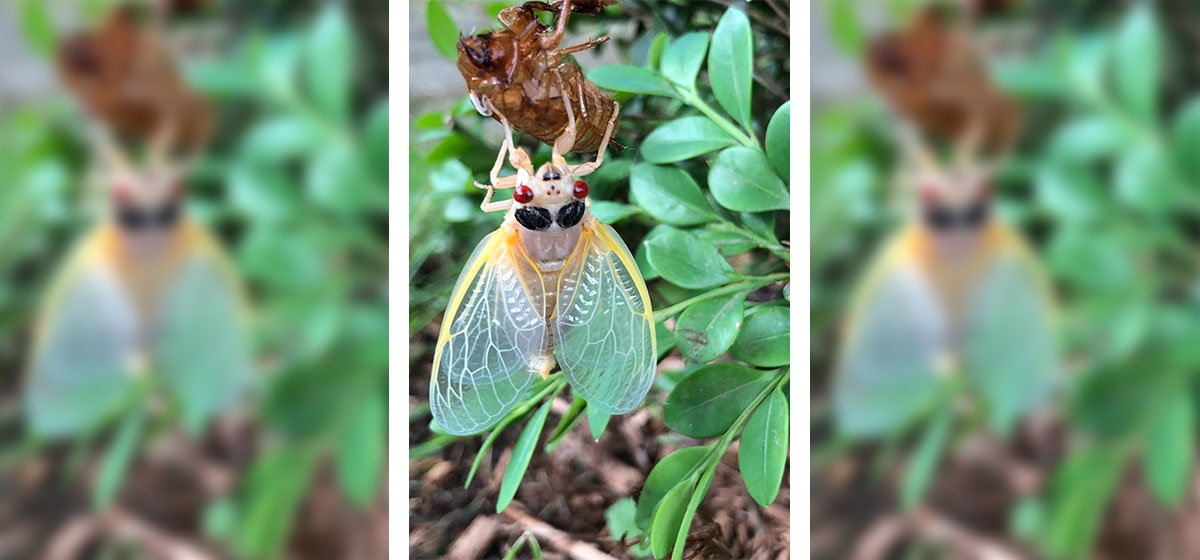 May 22, 2019
"I think they'll miss the party," said John Wenzel, director of Powdermill Nature Reserve when I sent him these photographs of a cicada nymph shedding its skin. The nymph hatched too early, he told me, and will have difficulty finding a mate.

---
---
No doubt my photos were commonplace to an entomologist, but I had never seen such a performance. I came upon hundreds of cicadas on the lilac branches while I was pruning, then noticed them on the peonies and the hydrangea. But when I spotted one hatching on the boxwood, I was transfixed, put down the garden tools and began taking photographs.
After seventeen years, the cicadas are back in Westmoreland Country.