The art of contrition
Athletes become true pros in apologizing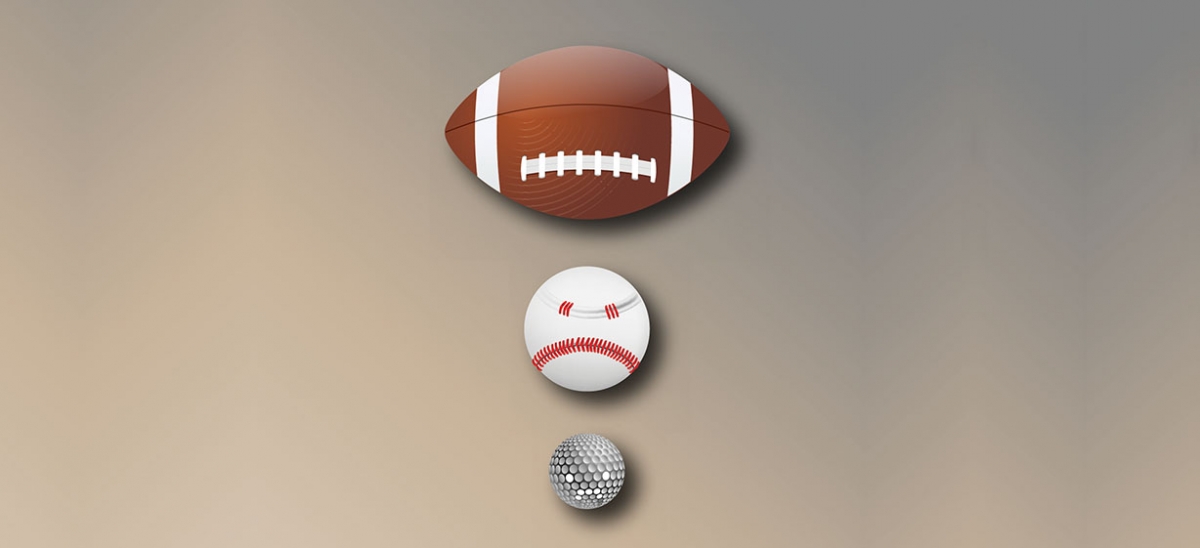 November 21, 2014
There once was a "golden age" in sport, the glorious time of Babe Ruth and Jack Dempsey and all the rest. Today, we are in the Mea Culpa Age, in which frolicsome, rich athletes turn to passionate, broad-spectrum apologies, seeking forgiveness for such foibles as juicing, gun-toting, wife-beating and the like. Great penitents such as Pete Rose, Mike Tyson, Rick Pitino and Marion Jones come to mind. To better understand this puzzling time, let's review a few cases that illustrate the art form.

As if on cue, fate gave us a classic in 2014—the case of Baltimore Ravens running back Ray Rice, who punched out his girlfriend, Janay Palmer, in a casino elevator. A security video shows him dragging out her limp body. On March 27, Rice was indicted for aggravated assault. But the very next day, they got married. This was curious. They had been together for six years and had a daughter, age 2. Why so sudden with the vows? Well, as one cynic noted, a wife can't be made to testify against her multimillionaire husband. Rice eventually apologized to her, solemnly vowing to become a better "…father …husband …role model …overall person." Janay apologized back, saying, "I do deeply regret the role I played…" (For not ducking?)
Next came NFL Commissioner Roger Goodell. He had just laid a one-year suspension on Cleveland Browns receiver Josh Gordon for yet another marijuana bust, but he suspended Rice for only two games. In the ensuing firestorm, Goodell pleaded, "I didn't get it right." Then he discovered he'd blown it altogether. Another video surfaced in September showing Rice slugging Janay in the elevator. Rice was immediately cut by the Ravens and suspended by the NFL, and a new fury even threatened Goodell's job. "I am used to criticism," he said.
Miami Dolphin safety Reshad Jones was just trying to stay healthy taking those pills. "I deeply regret," he said, on getting a four-game suspension, "not investigating the supplement."
Baseball has been loaded with steroid cases, and none more celebrated than that of St. Louis Cardinal slugger Mark McGwire. He'd brushed off a Congressional hearing in 2005. But early in 2010, he finally admitted to juicing. "…and for that, I'm truly sorry," he said. Confession is good for the soul. It also doesn't hurt when the Cards are offering you the job as their hitting coach. The Milwaukee Brewers' Ryan Braun failed a test, tried to smear the sample collector as anti-Semitic, then admitted all in 2013. "…I am deeply ashamed," he said, upon getting hit with a 65-game suspension.
Then there's the entrepreneurial apology. Golfer Tiger Woods was brought down by marital infidelity on a heroic scale in 2009. Accordingly, AT&T, Gillette and others withdrew rich endorsement contracts so fast it made an Amish shunning look like the Welcome Wagon. His mea culpa included a curious reference. "My behavior has caused considerable pain to my business partners," he said to a small group of friends in a private session as secure as a CIA planning room—if one overlooks that it also was on global TV. A contrite Tigers Woods would appeal to fans all over the world. To possible sponsors, too.
And then there's the religious statement. The late Steelers defensive end Ernie Holmes was once busted trying to pass a capsule of cocaine to a guy in a motel men's room in Amarillo, Texas. His apology was symbolic instead of spoken. The next day, Holmes headed for a Fellowship of Christian Athletes meeting in Phoenix. The Lord does indeed work in wondrous ways. Fats Holmes found his faith in a Texas men's room.