The 54th Medallion Ball Honors 134 Young Women
November 24, 2017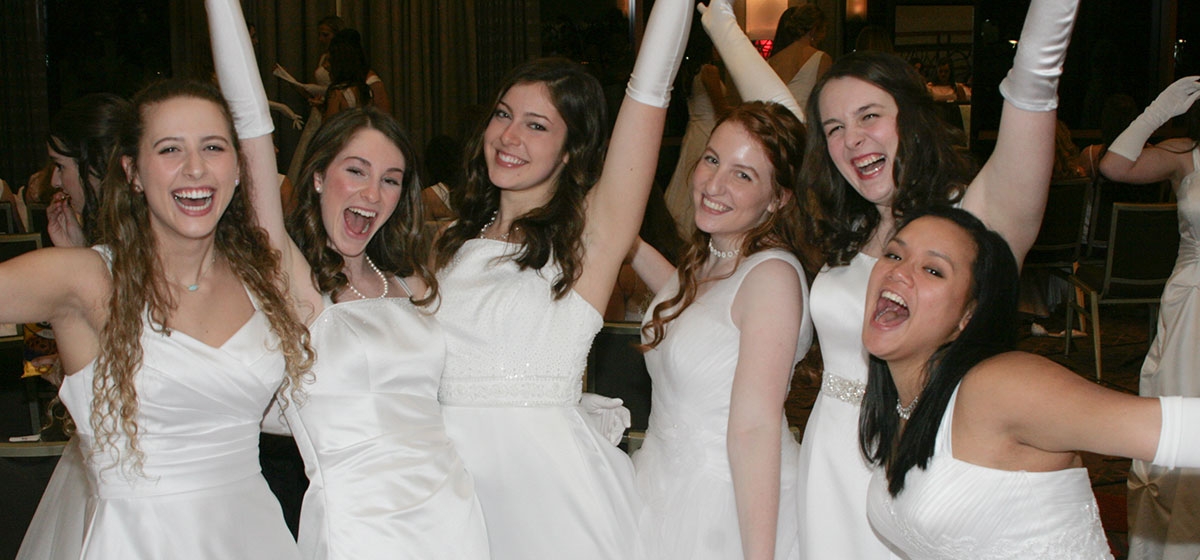 November 27, 2017
The 54th Medallion Ball was held at the Wyndham Grand Pittsburgh Downtown on Friday, November 24, 2017. This year, St. Lucy's Auxiliary to the Blind (SLA) honored 134 Medallion Candidates for their commitment to volunteer service. The event stands as a tribute to young women's dedication to putting others before themselves. Over the past three years, the candidates have cumulatively volunteered a total of approximately 25,678 hours to serve those in need. The Medallion Ball is held to give these girls recognition for volunteering as teenagers and for their lifelong commitment to giving back. Many girls had exceeded the minimum of 150 volunteer service hours.
---
---
A private reception and subsequent general reception was held prior to the presentation. The receiving line included The Most Reverend David A. Zubik, D.D. who joined the Ball Chairs Heather Ziccarelli and Edyce Rizzi, and 2017 SLA President Jacinta Dvorak O'Connell. There were 1,250 guests in attendance at the ball.
St. Lucy's Auxiliary was founded in 1957 by determined women volunteering their efforts to provide aid to the blind in our community. Beginning in 1964, the members began honoring the young women at the Medallion Ball in appreciation for their volunteer efforts. Anne Hanna Freyvogel and Susanna McGraw Freyvogel chaired the first Medallion Ball under the patronage of John Cardinal Wright, who was the Bishop of Pittsburgh at that time. The Bishop's Medallion Ball became the fundraising arm of SLA to benefit what is now Blind and Vision Rehabilitation Services of Pittsburgh (BVRS). The mission statement of SLA is "to encourage and inspire a lifetime commitment of volunteer service in young women" and this mission makes a difference in the quality of life of the blind and visually impaired in our community. SLA is a legacy organization and it is our hope that this legacy will continue with the reward being a balanced life that comes from volunteer service to others.