Stocks & Pedestal, Winter 2014
In the stocks: Fox Chapel Area High School
Zero judgment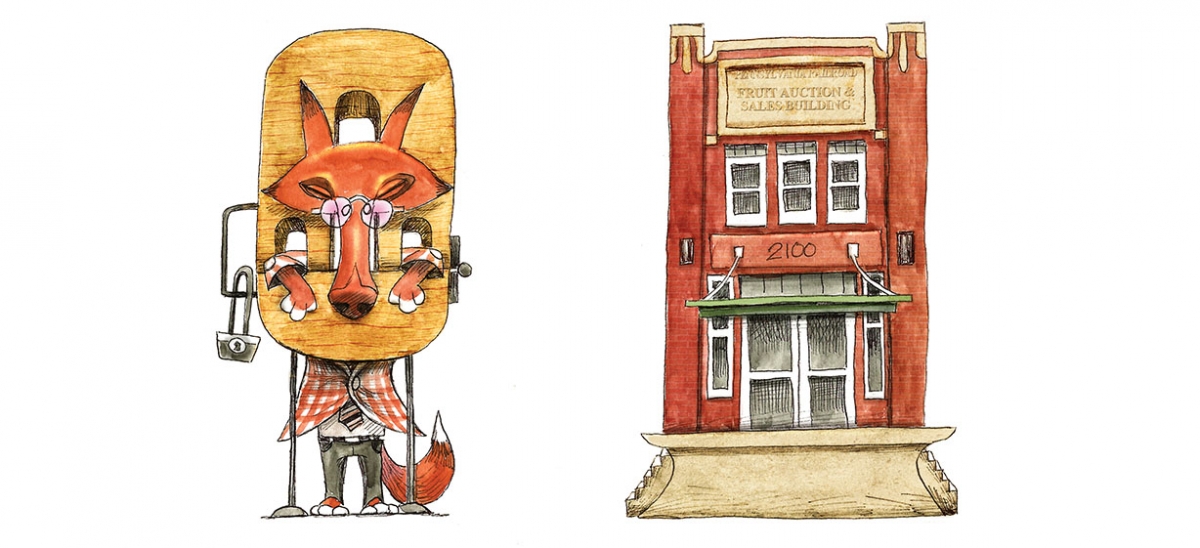 November 21, 2013
In the stocks: Fox Chapel Area High School
When Fox Chapel High junior David Schaffner arrived at a Friday night home football game on Sept. 13, he realized he still had the hunting knife in his pocket that he'd been using in a wooded area near his home. As he approached the gate, he turned the knife in and asked the security guard to hold it for him until after the game. Minutes later, Principal Michael Hower told him to leave the game.

For Schaffner's honesty and doing the right thing, school officials rewarded him with a 10-day suspension, citing state law and a zero-tolerance policy. The agreement to "only" suspend him and not expel him was reached after lawyers intervened on Schaffner's behalf.
At the most, Schaffner should have received "a stern talking-to." Instead the district behaved unreasonably and won a place in our stocks. Zero tolerance? How about zero thinking, zero judgment and zero leadership?
In a separate controversy, the Ph.D. dissertation of Fox Chapel's superintendent apparently came from an unaccredited school, LaSalle University in Louisiana, which was raided in 1996 by the FBI, alleging it was a diploma mill. The school's founder pleaded guilty to fraud. The district took precipitant action regarding the student who turned in the knife, but it has been slow in resolving the superintendent situation.
We need fewer people in positions of leadership who hide behind policy and more people who see the right thing and do it. Fox Chapel school officials should learn from young David Schaffner.
On a pedestal: Saving the produce terminal
As part of its $450 million Riverfront Landing project in the Strip District, the Buncher Co. had planned to raze part of the produce terminal, which opened in 1929 and has become a local landmark. Thanks to the efforts of local citizens it now appears that the structure will be saved.
Peter Margittai, President of Preservation Pittsburgh, advocated for saving the terminal. And last summer, Post-Gazette reporter Mark Belko detailed efforts in San Francisco to reinvest in its market area, working with vendors on a $100 million renovation and reconstruction. Belko's September story also reported that Philadelphia, St. Louis, New York, Chicago and Columbia, S.C. have reinvested in their wholesale markets or are planning to do so, recognizing the growing demand for fresh and locally grown produce.
Pittsburgh's historic review commission and planning commission now have voted that the long, produce terminal building should be designated as a city historic structure. In October, Mayor Luke Ravenstahl, long a supporter of the Buncher plan, joined Mayor-elect Bill Peduto in suggesting that Buncher find a way of continuing its project while leaving the produce terminal intact. Buncher officials have said that the rest of project along the Allegheny River will proceed; they are considering alternatives for the produce terminal, which they have an option to buy for $1.8 million.
We're putting this situation and those involved on our pedestal because we believe this is an excellent example of how progress should be accomplished. New development is healthy and necessary, but we'll be better served as a city if we work together so that new development keeps the city's historic character. We believe the terminal contains exciting possibilities. We believe it can become a major new asset for Pittsburgh.