Silver Linings, Part III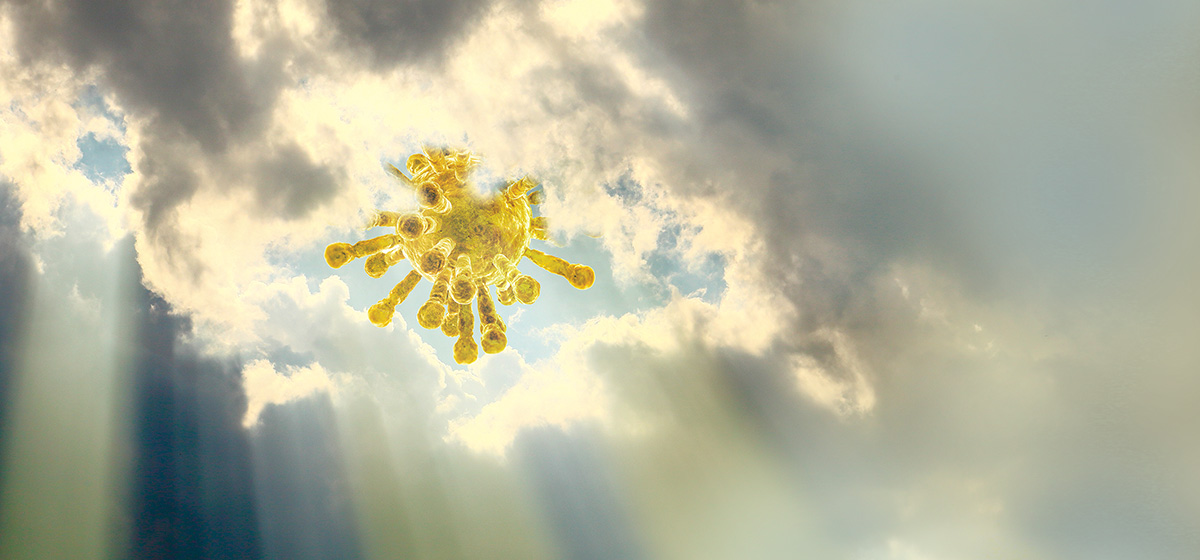 December 14, 2020
We asked a broad array of Pittsburghers—the pandemic has certainly brought hardships, but what "silver linings" have accompanied it that have affected your life in a positive way?

The pandemic has strengthened my faith in people. I've been humbled and inspired by our team members who courageously stepped up to meet the needs of our communities, and our guests who demonstrated amazing appreciation. —Laura Shapira Karet, Giant Eagle
The pandemic has shown that the University of Pittsburgh's strength lies in its people. Amid some of life's most difficult circumstances, our students, faculty and staff have remained focused on why we're here: to leverage knowledge for society's gain. —Patrick Gallagher, University of Pittsburgh
As a result of the pandemic, I've been able to spend more time with my family and cook meals together. It has forced me to reevaluate our procedures, clean up unnecessary usage and revamp our systems from a business standpoint. —Christopher R. Morrow, Ultimate Granite Surfaces
For all of us at 84 Lumber, the pandemic has taught us the true meaning of "home." With people spending more time at home this year, we've never been more proud of our work and the opportunity to provide our communities with safe, warm places to live and work. People are still building, and business has been good for us; in fact, we are heading into our best year ever as a company! —Amy Smiley, 84 Lumber
Teachers and administrators—along with kids and families—have had to collaborate and partner in some exceptionally innovative new ways. As a learning community, this has made us more nimble, experimental and interconnected than ever. —Jeff Suzik, Falk Laboratory School
During one of the most difficult times in recent history, our community has stepped up to support their neighbors in need. Because of their incredible support, we can continue to provide fresh, healthy food for families so that putting a meal on the table is one less thing to worry about. —Brian Gulish, Greater Pittsburgh Community Food Bank
It's been humbling to watch the Carnegie Museum of Art team work so hard to provide art and special programs virtually during this pandemic. From our online exhibition series to art classes and lectures, I'm grateful that the museum has been able to provide an escape for so many. —Eric Crosby, Carnegie Museum of Art
Great challenges present GREAT OPPORTUNITIES! Opportunities to lend a hand. Opportunities to give back. Opportunities to bring hope and joy. The great silver lining of 2020 is more opportunities to share our gifts with those in need. —Joseph A. Scarpo, PWA Wealth Management
Glass is difficult to teach at a distance. Our instructors are passionate about glass and like to work closely with their students. We developed Glass-to-Go Kits so that kids and adults can be creative and make their own glass projects at home. They are incredibly popular and something we never considered before COVID. We'll definitely offer these kits in the future. —Heather McElwee, Pittsburgh Glass Center
Practicing gratitude daily; taking time to enjoy the outdoors and focus less on things that are out of my control and really don't matter. I'm truly embracing the concept of "don't sweat the small stuff." —Susanne Cole, Pressley Ridge School
With college- and high school-age kids, my wife and I never expected another extended period with all of us under the same roof. It has been a terrific opportunity to strengthen our family connection. —Brad Lusk, Sisterson & Co.
With the hardships Pittsburgh is facing, the silver lining in our work for Bank of America is the opportunity to connect and provide more support than ever to our clients, community partners and teammates. —Brian Ludwick, Bank of America