Sideling Hill
Sideling Hill
Western Pennsylvania Conservancy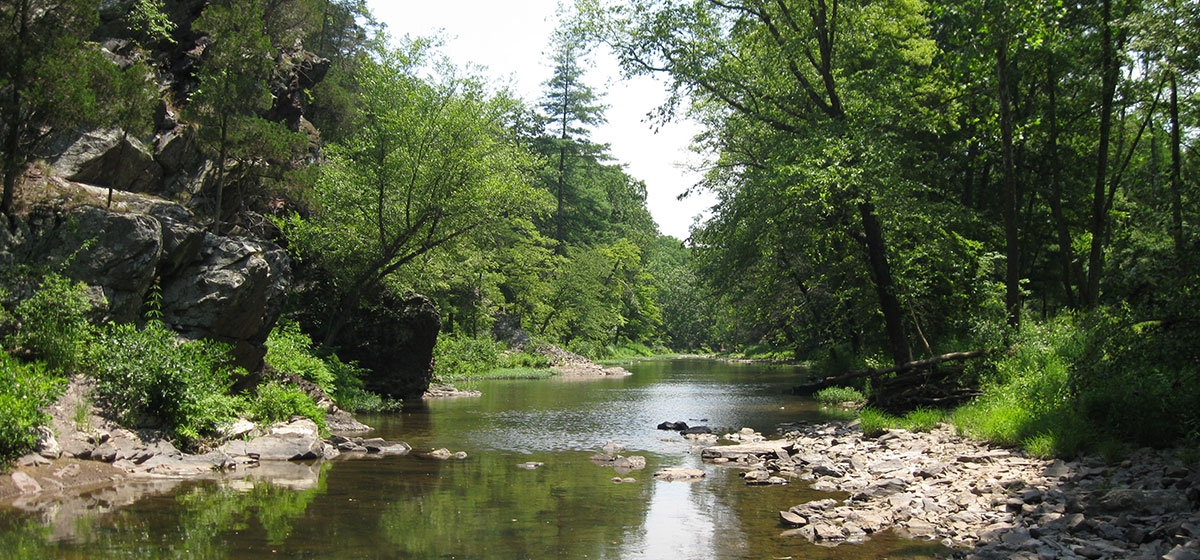 November 20, 2011
One of the wonderful qualities of western Pennsylvania is that it offers out-of-the-way locations with varied landscape and terrain.

The unique characteristics of each place are often the result of geology. One of these places is Sideling Hill Creek in southern Bedford County.
The pristine waters of Sideling Hill Creek flow through narrow valleys with dramatic rock outcrops and steep, forested ridges. The creek meanders from south central Pennsylvania into Maryland, where it joins the Potomac River 80 miles northwest of Washington, D.C.
Sideling Hill Creek includes distinct landscapes that provide hospitable conditions for plant and animal species uncommon to most of western Pennsylvania. Steep shale barrens, tall and jagged, line parts of the stream. Desert-like plants survive on the barrens' hot and dry surface. Plants such as the Allegheny stonecrop grow on the barrens' ledges and crevices. Cat's-paw ragwort, Kate's mountain clover, shale-barren evening-primrose and Allegheny plum also grow in this environment. The barrens are also home to unusual animals, including the Eastern fence lizard and the Packard's lichen moth.
Visitors can kayak the creek to see the rare shale barrens or hike the mountain ridges to see the redbuds bloom in late April. The redbuds' flowers add a pink hue to the lower part of the mountains near the shale barrens. The Western Pennsylvania Conservancy has protected more than 1,100 acres of this special area and continues to pursue land conservation along Sideling Hill Creek.