Seven Young Women Debut at the 96th Cinderella Ball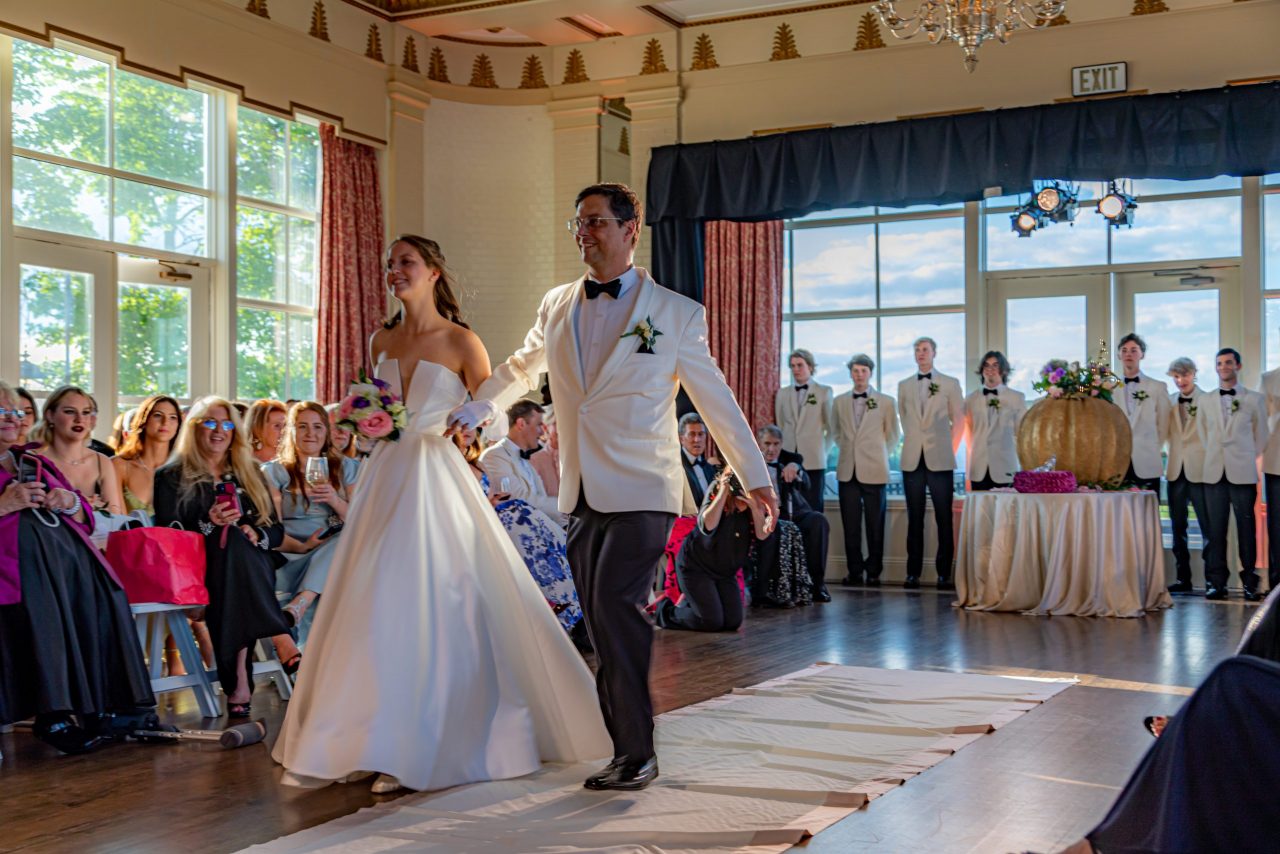 June 6, 2022
Friends and family gathered over Memorial Day weekend at the Allegheny Country Club for the 96th presentation of the Cinderella Ball.  



The Ball celebrates a formal introduction to society for a group of debutantes and the culmination of a year of charitable work and personal development through the completion of the Leadership Forum for Young Women.  The debutantes, all local high school seniors, spent over 300 hours volunteering at The Pittsburgh Zoo & PPG Aquarium, with scholarships being awarded to both Hailey Morgan Flaherty and Sarah Mellon Scaife who each volunteered 63 hours.  
Ball Chairs Courtney Elizabeth Benson and Kelly Waldman began the evening by waving their wands to illuminate a decorative pumpkin. With a long runway lined with seating reminiscent of a fashion show, guests turned to the entryway framed in florals to see each debutante emerge as her name was called by Master of Ceremonies, Charles R. Altman.
Each presenter — this year all fathers of the debutantes — stood at the base of the stairs clad in a white dinner jacket, with his hand outstretched to aid his daughter in a curtsy and promenade up and down the length of the ballroom to the cheers of enthusiastic guests.
This year's Prince Charming was William Robinson Engel, a rising senior at Kenyon College, and he and his younger brother Jack chose the name card for this year's Cinderella – Sarah Mellon Scaife — from a pumpkin.   A four-course seated dinner was followed by dancing to the John Parker Band and fireworks.  

The Debutantes of the 96th Cinderella Ball are:
Miss Katherine Sandra Appleman
Daughter of Dr. Leonard Joseph Appleman and Dr. Jodi Kathleen Maranchie

Miss Vivian Catherine Davison
Daughter of Mr. and Mrs. George McConnell Davison, III
Miss Hailey Morgan Flaherty
Daughter of Mr. and Mrs. Michael Daniel Flaherty
Miss Ava Caroline Kronman
Daughter of Mr. And Mrs. Jeremy Zoltan Kronman
Miss Emma Josephine Lammert
Daughter of Mr. Thomas Lammert and Dr. Lisa Nelson
Miss Sarah Mellon Scaife
Daughter of Mr. and Mrs. David Negley Scaife
Miss Francesca Zocco Scragg
Daughter of Mr. and Mrs. Paul Raymond Scragg