Seeing a Garden in a Pile of Debris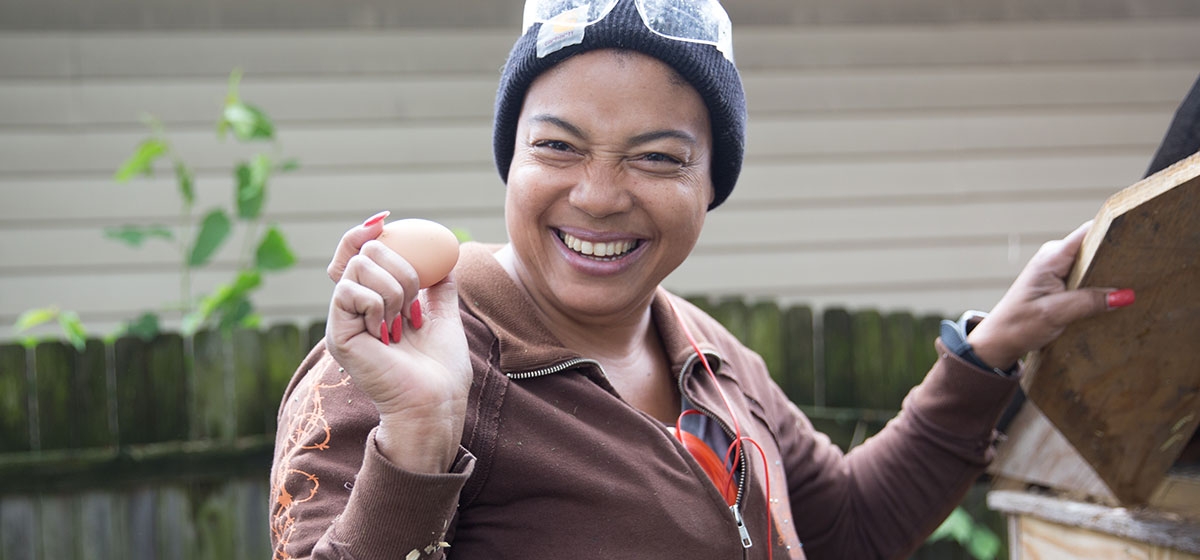 November 29, 2016
Julia had fired up the chainsaw because she had been bored, really. Retirement had been fun for an hour or two, but she needed something to do.

She had grown tired of watching people dump things in the vacant lot adjacent to her East Hills home: couches, loveseats, enough beer cans to make you a million at the scrap yard, a dead cat.
"Oh no," she thought, peering from her third-floor window. "I'm not just going to sit here and watch people dump whatever they want to dump over there."
So Julia bought the lot, cleared out the garbage in bag after bag, and planted a garden.
Every sprout she has was bought for $1 at the Y: string beans, corn, zucchini, cucumbers, onion, tomato, Swiss chard, lettuce, parsley, basil.
"All my neighbors come here," she says, wearing a black Carrhart knit cap and a brown hoodie that says Cowgirl Tuff Company on the sleeve. A set of orange earplugs dangle around her like a necklace. Her faded jeans are tucked into brown cowboy boots with pink camo trim, and she has a hoe in her meticulously manicured hand, fingernails brushed with the color of embers. Because the nails, well, no matter how dirty her hands get, she'll never give up her nails.
Julia is outside in her yard seven days a week, eight hours a day. If the vegetable garden doesn't need tending, the chickens do.
She didn't realize you could own chickens if you lived in the city, but you can. So Julia bought six and built them two large, multilevel coops.
Her husband gave her the wood, pieces left over from jobs he completed as owner of Decks, Decks, Decks LLC. The rest came from Home Depot.
Once tucked into their new quarters, those six chickens started laying eggs—about 30 a week. Every now and again, they come out green. Just like Dr. Seuss said they would.
"They taste the same as a regular egg," she says.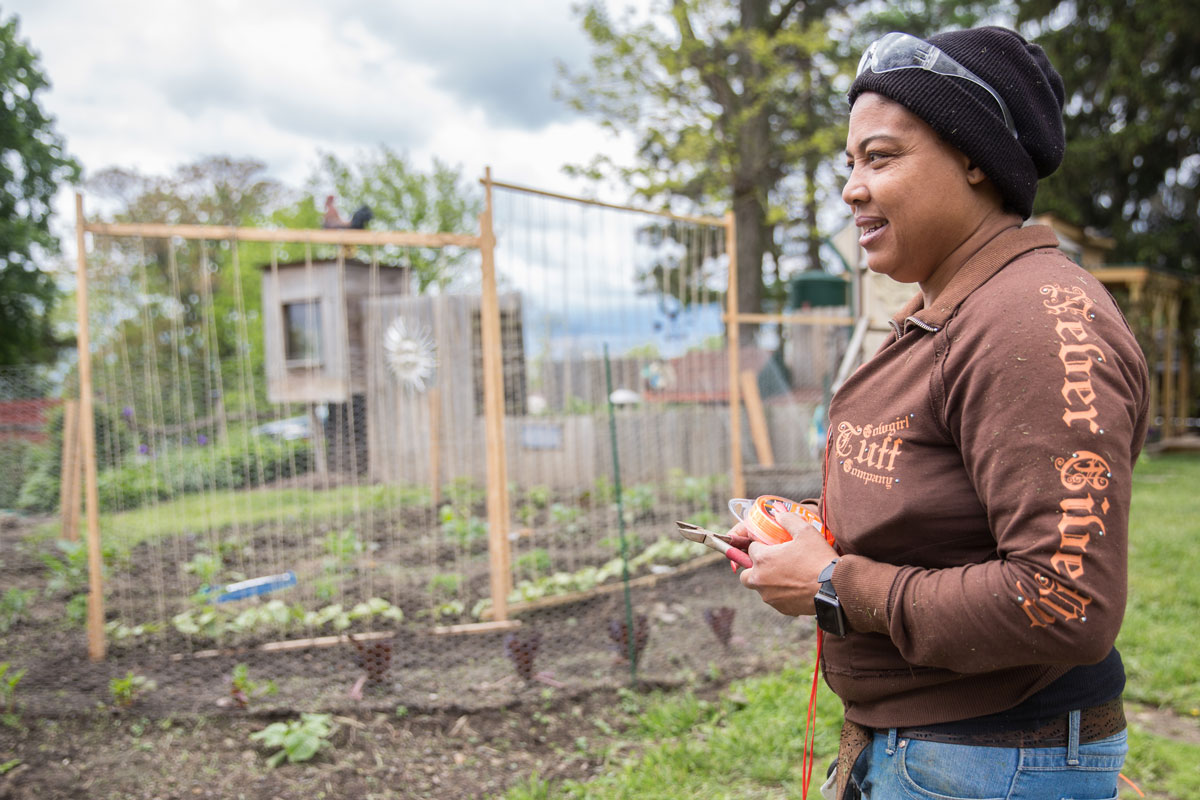 Photography by John Altdorfer
The city also determined you could own goats, so Julia built a pen for them that looks a like a suburban neighborhood, complete with playground and mini-houses with siding and double doors. Then came the goldfish pond, trellis, and grapevine archway that twists over its frame like arthritic fingers.
When Julia fired up the chainsaw, her husband thought she was crazy.
"He wanted to 302 me," she says, but the trees had to come down somehow. Otherwise, there'd be no room for the flower gardens. Don't ask her what they are; she just plants them. And every spring, they come back to greet her, their fragrance hanging in the air over what used to be an old, abandoned, garbage-filled lot in the East Hills that everyone had forgotten about… Except for Julia.