Reunion-ited (And it Feels OK)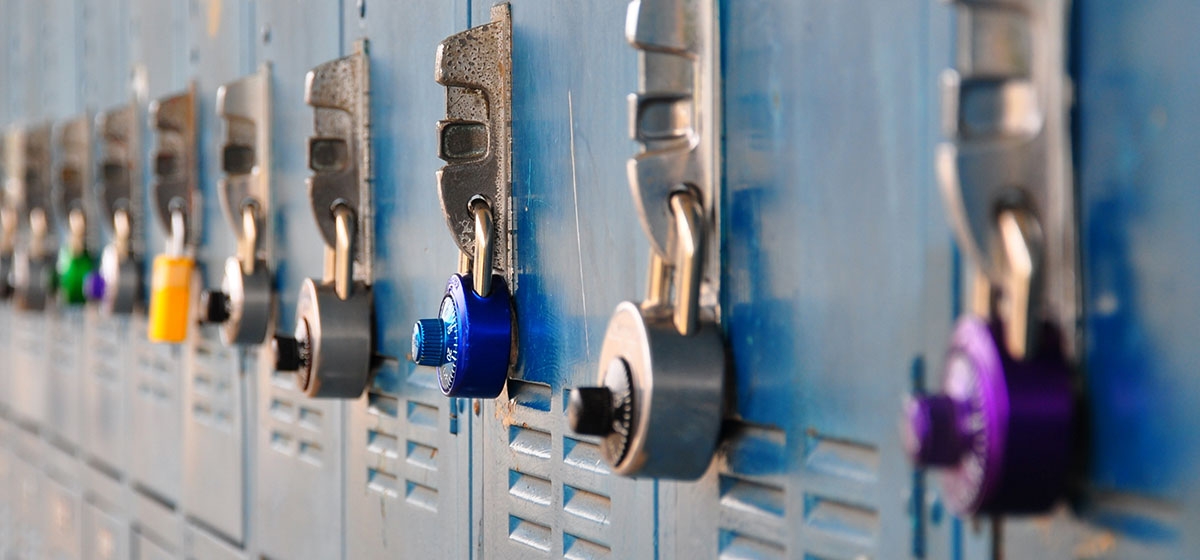 February 20, 2017
I recently attended my 30-year high school reunion, or as I affectionately call it—Operation "Glory Days." Quite the surreal experience, and one I approached with a mixture of excitement and anxiety.

High school was a weird time for me. I was incredibly self-conscious, didn't really have a ton of friends, and was never a member of the "cool kids'" group.
I am sure that my Saturday nights were a bit atypical from most high-schoolers. I could be found either practicing basketball in our driveway (the court lit by a spotlight hanging out of my brothers' upstairs bedroom window), or if I was feeling particularly wild, going out to a movie with my best friend Janie, followed by coffee and pie at the local Eat-N-Park where we would commiserate about our dull lives. It is fair to say that I didn't exactly "peak" in high school and that Graduation Day could not arrive soon enough. I haven't looked back since.
The first classmates I saw greeted me with big smiles and friendly hugs as we tried to do the impossible and distill the last 30 years of our lives into 10 minutes of conversation. Jobs, kids, marriage—the usual topics were discussed. I breathed a sigh of relief; maybe all those stupid cliques and popularity contests had been forgotten—it had been 30 years for crying out loud.
"I remember YOU!" a former classmate yelled, excitedly pointing at me, his eyes wide with recognition, "You were 'THE ATHLETE!'"
I felt my jaw clench a bit as I quickly pointed back and yelled, "And you were 'THE TAP DANCER!'"
I slinked away, leaving him to explain to his confused wife what "THE ATHLETE" was talking about.
Another guy asked me if I still played basketball. I told him that I don't get many calls for pickup games anymore. At least not since 1986.
Still another classmate introduced me to his wife:
"Honey, this is Liz. How do I describe Liz? Um… She had GREAT science fair projects!"
Wow. I told him he really captured me perfectly in one sentence. I also had no idea my science fair projects (while admittedly quite "great") had made such an impression.
Reminiscing about our shared history and in some cases our (non-existent) social lives, I was gently reminded that "In high school, most guys had a little problem with chicks that could throw a football harder than they could." Now my dateless Saturday nights started to make a little more sense.
After more mingling, I glanced around the room and realized how many different paths our lives had taken. Thirty years ago we were all 18-year-old kids on the brink of adulthood, the clichéd "open road" ahead of us. Now, I saw middle-aged adults who covered the U.S. Census spectrum: never marrieds, divorced, separated, widowed, married, re-married, parents of teenagers, parents of newborns, empty-nesters and everything in between.
A conversation later in the evening opened up another stinging reminder of high school:
"Hey, remember those great parties that Steve threw?"
"No."
"Why not?"
"I wasn't invited to those. Chances are I was home playing Scrabble with my mom most Saturday nights."
"I thought everyone was invited!"
My voice suddenly went flat: "Not everyone."
Not that I am still bitter. Maybe a little.
After a few more hours of laughing and catching up, I was ready for home.
Arriving home that night, tired, my feet aching from my sassy-but-mightily-uncomfortable new boots, I tossed my jacket on the kitchen stool, kicked off my boots, and plopped myself down at the kitchen table after throwing my keys on the counter. Out of the corner of my eye I noticed the tri-fold board, markers, charts, stencils, bar graphs, and a very neatly printed note from my 10-year old asking for help. I had to smile.
Sure, 30 years have passed, but my Saturday nights haven't changed—home by 11 and hard at work on another "great" science fair project.
All that talk of high school makes me want to relive my youth. I think I will see if the hubby is willing to throw a little football with me tomorrow.
Wonder if this chick can still throw a perfect spiral at 50 yards.