Retail Report: Holiday 2011
It's the holiday season—and that means business for the region's key retailers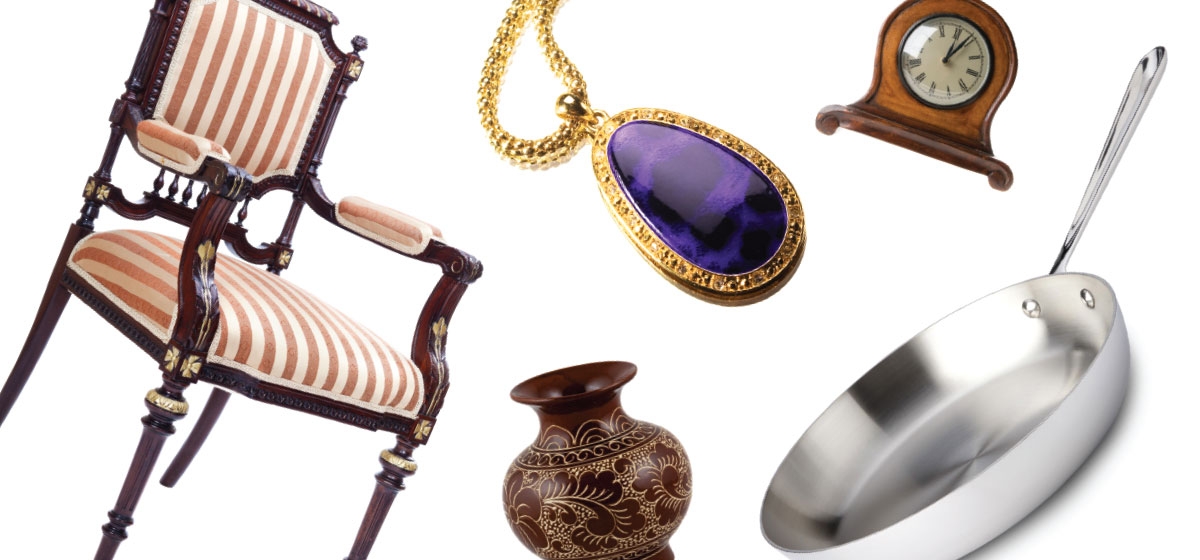 November 20, 2011
The holidays traditionally represent a key time for retail businesses. However, in Pittsburgh and across the country, retailers face an increasingly challenging atmosphere as shopping habits continue to change and a sputtering economy persists.

In this context, we asked leading local retailers a handful of questions: What percent of sales occur during the holidays? What percent of your sales occur online? What do you expect in the coming holidays? What is the key to attracting customers in this economic climate? Are you employing new strategies?
Feathers
Fine linen & down
5408 Walnut St., Shadyside
Jeff Mulert, owner
Holiday sales: 20% online sales: 10%
Holiday outlook: I'm finishing a new website and expect a 15 percent increase if the stock market stays steady. I expect a significantly better holiday season; the ups and downs of this year's stock market have contributed to pent-up demand that will be released during the holiday season, if things stay stable. the key to attracting customers: The website; image advertising, featuring fashion in the bedroom; direct mail to over 6,000 customers. I plan to send the mailings for the holidays. new strategies: Our goal is to be more agile with social networking and website campaigns. That's where I believe we lose market share. It is important for a retailer to be located in a strong retail corridor and an important retail destination.
Today's Home
Designer furniture
Mt. Lebanon, North Hills
Amy Hovanec, interior designer
We have minimal business in holidays, selling items such as lamps, mirrors and artwork. We mainly do business in-store; people like to touch and to see something for the home. holiday outlook: We don't anticipate it being extremely busy. Most furniture vendors have closed their doors, merged or consolidated. the key to attracting customers: Advertising. When you are not at work, you are at home. So enhance your home. If you can't go out when the economy is in such decline, make your home comfortable and have your family and friends over. new strategies: We're interacting with and supporting community charities, including Animal Friends. We have sporadic promotions. We are community based; we want to drive business here and keep it here.
Weisshouse Home furnishings
324 S. Highland Ave., Shadyside
Ingrid Nagin, marketing director
Holiday outlook: Our holiday season starts earlier than most. People want to freshen up their homes for the holiday with new carpets, furniture and accessories. the key to attracting customers: Weisshouse.com has unique vintage and one-of-a kind offerings and is growing steadily. People are quickly becoming comfortable buying large pieces of furniture and even artwork online. new strategies: We count on growing our business in two ways: through personal connections with our clients in our bricks-and-mortar store, and continuing to invest in our online presences with a more powerful website. Our goal is to make lifetime clients with every sale. Someone who may stop into the store or even the website to purchase a holiday gift will hopefully be returning to purchase for themselves an area rug, flooring, a new sofa or even an entire kitchen. We are striving to continue to make both our store and our website a destination.
Carl W. Herrmann Furs
634 Smithfield St., Downtown
Carl Herrmann, owner
Holiday sales: 20–25%
Holiday outlook: Very optimistic. Encouraged by the year to date. There have been dramatic changes in the way pelts are processed; they are lighter weight and more supple. We take the time to show a range of different looks. It doesn't always have to do with price points. The right piece in this day and age changes quickly. the key to attracting customers: We're maneuvering advertising dollars in different arenas. The Web is new. The consumer is the best form of advertising—people see them in the product. We're seeking out new sources and products. I rotate what is in the outside window. As soon as I take it out, people want to know about it. Our strategy changes are subtle. This is a family-owned business for 111 years.
Asian Influences Fine art
Furniture & antiques
3513 Butler St., Lawrenceville
Susan Fisher, owner
Holiday sales: 30%. All sales are in-store.
Holiday outlook: The holiday push starts in October. Over the summer I bought and have brought in some porcelain Japanese pieces. I had a successful summer. the key to attracting customers: I've been open four years. Lawrenceville does an event called The Joy of Cookies Cookie Tour, where businesses hand out cookies. It is the first weekend in December, and there are trolleys on Saturday. New strategies: When I opened, the push was Chinese furniture, but then the stock market crashed. In this economy, people wouldn't put $4,000 on an antique Chinese piece, but they will spend $200 0r $300 for a vase. I advertise online and via radio.
Louis Anthony Jewelers
1775 N. Highland Road, South Hills
Veronica Guarino, co-owner
Holiday sales: 30%
We have a website, but do not engage in e-commerce. Most of our vendors sell only through brick-and- mortar stores. Holiday outlook: We anticipate a sound holiday season. Consumer confidence is slowly increasing. Double- digit growth would be nice, but we are realistic in anticipating smaller gains. We are prepared with a wide variety of merchandise. the key to attracting customers: While we always try to attract new customers, we feel the key component of growth and stability is customer retention. Happy, well-serviced customers always lead to growth. Good word of mouth is still one of the top forms of advertising. new strategies: The strategies we are using to attract new customers and letting current ones know they are valued are working well. We have, however, been improving our Web presence. We are dabbling in social media such as Facebook and plan to hire someone who will strictly handle all social media and blog postings.
Antiquarian Shop
Furnishings & decorative items
506 Beaver St., Sewickley
Jay Miller, owner
December is our slowest month. People put redoing homes on hold during the holidays. Our sales are done in-store. Holiday outlook: Compared to last year everything is better, up 25 percent. I'm bringing in more gifts for the holidays—decorative candles, lamps, mirrors. the key to attracting customers: It seems people have accepted the way the economy is going. Before, even wealthier people were unsure and backed off of buying. They're getting used to the fluctuation of the stock market. new strategies: Doing more eblasts and bringing in more merchandise, big and small. I backed off inventory in lean years. On a local level, Sewickley is having a resurgence. Before, a bunch of stores called it quits, and now there are new stores, restaurants and chatter about a movie theater. People come to Sewickley because it has a lot of different things to offer. You can make a day of it.
All-Clad Metalcrafters
Cookware
424 Morganza Road, Canonsburg
Don Turano, VP sales & marketing
Holiday sales: 30%
Holiday outlook: We anticipate a strong holiday season, focusing on value creation both for our retailers and our consumers. the key to attracting customers: All-Clad steadily attracts customers by providing unparalleled quality and high-performance products. We've newly re-launched our most popular collection, stainless steel, with enhancements including more ergonomic handles and the capacity engraved directly on the bottom of the cookware. new strategies: To celebrate our 40th anniversary, we launched the All-Clad Chefs' Tour, our first-ever food truck, which featured top-notch culinary talent at locations throughout the New York City metro area. It was fueled by social media, garnered media buzz, and demonstrated an exciting new way that we can partner with retailers to stimulate consumer interest and engagement.
Ten Thousand Villages
Fair trade retailer of artisan crafts
5824 Forbes Ave., Squirrel Hill
Michele Loeper, marketing manager
Holiday sales: 75%
The holidays are the busiest time of the year for us. Holiday outlook: Our sales this year have been strong, and we continue to open stores in new markets. We are expecting a strong holiday season as our customers are excited about gifts that provide meaning and hope to others. the key to attracting customers: We have a foundation of loyal customers who are attracted to our unique, handmade products and who also value our mission. Our commitment to fair trade is a clear point of differentiation for us and is a driving force behind our customer loyalty. Our customers feel good about purchasing our products because they know they are helping to make a difference in the lives of others. New strategies: We are ramping up our digital and e-marketing initiatives this year. Additionally, we'll utilize broadcast media this holiday season to increase awareness of our brand, our products and our mission.
Artifacts Art
Antiques, oriental rugs & fine new furnishings
110 S. Main St., West End
Michael Terral, manager
Our business is consistent throughout the year. In store sales: 85% online sales: 15% holiday outlook: We are optimistic that our business will continue to grow. the key to attracting customers: Good service, focus on quality, not price. Passing on the lowest prices consistently without advertising sales gimmicks. New strategies: We're continuing our community involvement.
Penhollows
Home furnishings & accessories
244A S. Highland Ave., Shadyside
Roger Guzik, owner
Holiday sales: 25%. Nearly all sales are in-store.
Holiday outlook: Optimistic. I'm expecting approximately a 2 to 3 percent increase over last year. The key to attracting customers: Quality products and excellent customer service.
Fine paper boutique
9 Brilliant Ave., Aspinall
Amy Bass, co-owner
Holiday sales: 30%. All sales are in-store.
Holiday outlook: I think it's going to be busy. We've been open for three years, and we grow each year. We have great new products and lines for holiday cards and we've just renovated and expanded. the key to attracting customers: Customer service is the key. We're a local store and people are trying to buy local—they want to support their hometowns. We are a stationery store, which is not that common. We try to buy unique items. We do invitations and holiday cards—touch and feel products. We rely mostly on referrals or walk-ins, but we do some advertising. new strategies: We are expanding our marketing tactics. We have an event called Girls Night Out, where women can shop after hours and have champagne and cupcakes. We have sales. We deliver if people need us to. We offer next-day personalization.
Carabella
Fine clothing store
328 Allegheny River Blvd., Oakmont
Carol Kinkela, owner
Holiday outlook: I am anticipating a very busy holiday season, having just come off of a fall season that could compare to the fall of 2007. the key to attracting customers: Scouring the markets to give the store a fresh approach that crosses over from casual to contemporary and appeals to shoppers age 20–70. Stocking items at competitive price points that are made in the U.S., when possible. We tend to ignore "doom and gloom" of the media and just offer fun and fashion. While I love my email marketing, I prefer to develop relationships one-on-one and consider Carabella to be a type of "throw-back" store that concentrates on customer service—not point, click, ship. new strategies: Carabella will be promoting "Small Business Friday and Saturday" in Oakmont right after Thanksgiving, which will be our holiday kickoff. We will be giving those who shop locally a gift certificate of 10 percent off their purchases to show our appreciation for their support of independent retailers.
Canadian Fur Company
625 Smithfield St., Downtown
Keith Rosenstock, owner
Oct.–Jan. sales: 80% online sales: 10%
Holiday outlook: From January through September this year, business has been up about 30 percent. However, that doesn't mean anything, because the numbers are much smaller as compared to October through January. But it is encouraging, and I am optimistic about this coming holiday season. the key to attracting customers: For the last 20 years my business has held an "enjoy now, pay later" position. Customers can take out items from the store and make payments for 12 months with no interest. This appeals to everyone. Rather than having to pay from a savings account, customers are able to pay from their income. It doesn't matter if you are an affluent suburbanite or a young business woman starting out. My department store competitors charge 18 to 20 percent on unpaid balances. new strategies: I've greatly expanded the number of nationally recognized brands. I am hoping to be able to sell more of these products online. I am in the process of changing the look of my web site, and I've hired someone to help with blogging and social media. I want to appeal to a more fashionable, younger audience. I have a tremendous cost advantage selling online. By anticipating, I am able to buy the product for five to 20 percent off. And I can sell for far less online and still make a profit because my overhead is less here in Pittsburgh as compared to a place in New York City. Another strategy is that I am having three trunk shows in the month of November. Finally, I have been using targeted media advertising.