Quebec Run Wild Area, Fayette County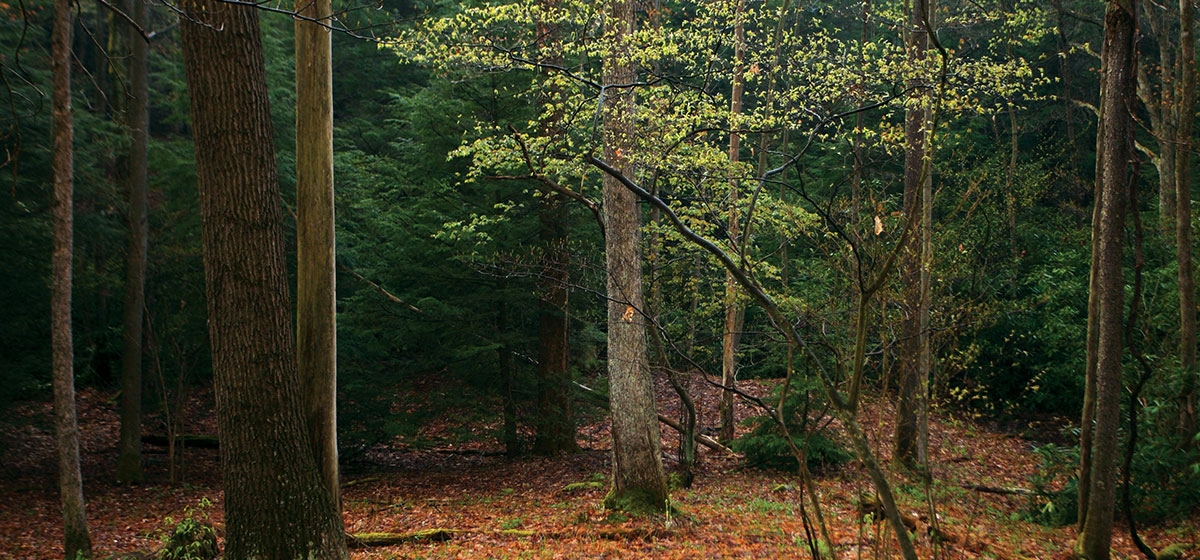 May 20, 2012
One of the nicest hikes in western Pennsylvania is the Quebec Run portion of Forbes State Forest. Quebec Run is located in the southern Laurel Highlands on the eastern flank of Chestnut Ridge, in Fayette County, and is a property with beautiful streamside trails, rhododendron thickets, sandstone outcrops, eastern hemlock groves, and a mature dry oak forest. It is managed by the state as a wild area, with little disturbance to natural conditions.

One way to hike into Quebec Run is to start on Chestnut Ridge and hike a loop that takes you alongside Quebec Run, its tributaries and, eventually, with some exploring, to where Quebec Run empties into Big Sandy Creek. Quebec Run is home to native trout. In the springtime, alongside the stream, mountain laurel and many wildflowers bloom in the forest understory. In late summer, the rare mountain bugbane flowers. A forest of red oak, chestnut oak, tulip trees and red and sugar maples shades almost the entirety of Quebec Run.
Where Quebec Run hits Big Sandy Creek, the creek is wide and beautiful. In less than a mile to the south the creek crosses the border and flows into West Virginia, eventually meeting the Cheat River. Much of Quebec Run's interconnected streams, valleys and hiking trail areas are protected by the Western Pennsylvania Conservancy.