From the Publisher, Winter 2009
Man's best friend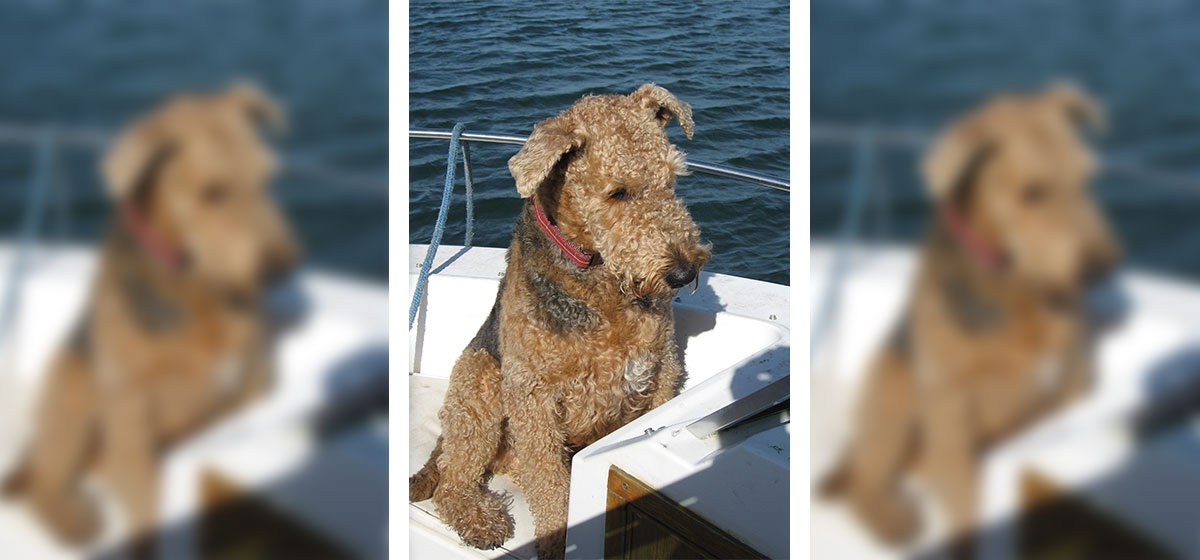 November 24, 2008
I'm sorry to report the passing of the co-founder of Pittsburgh Quarterly, Smokey. He was almost seven when he was killed by a car this fall. The "Man's Best Friend" label fit Smokey, whose picture appears for a third and final time on this page. Those who have dogs know the wonderful things they bring to our lives. All dogs bring them, if in differing degrees, and a great dog brings them in abundance. That was Smokey. He was funny, strong and brave, and he loved people.

He was the first dog in the lives of my wife and kids, and he helped us through a stressful time, when discontent caused me to move our family to the suburbs and to leave my newspaper job of 20 years for a leap into small business and publishing. The statistics said only one in 10 magazines last more than a year, and raising money wasn't easy. One potential investor agreed to read the prospectus, but, being smart, he seemed dubious. Smokey was with me when I delivered the materials to Dick Simmons, and Dick smiled as he came over, petted Smokey and said, "I had an Airedale when I was a boy." Well, Dick became the magazine's key investor, presumably for other reasons, but I've always appreciated Smokey's help. So I say goodbye to Smokey, who performed his role magnificently.
This issue marks the end of our third year of publishing, and I believe this is the best issue we've published. Speaking of Dick Simmons, I direct your attention to the back of the issue, where Bill Dietrich profiles the man who is perhaps Pittsburgh's most successful and philanthropic self-made man.
If the magazine has a centerpiece, it's the package by Jeffery Fraser on this region's air quality. In my opinion, Jeff delivers the most comprehensive and best treatment of this serious problem that has appeared in local news media. Our thanks to U.S. Steel for access in producing this series of stories and in committing $1 billion to upgrade its Clairton coke plant. Most of our air problem comes to us from the west, and I urge you to read the stories and to contact your legislators to bring about the change we need.
If you want outstanding photojournalism, look at John Beale's take on Pittsburgh sports fans. John won the region's top award in photography this year, and we're fortunate to publish his work again. If this 7-page spread isn't enough for you, check out pittsburghquarterly.com for an extended slideshow of the most colorful characters in town.
Making this issue unusually thick is a special report, the caliber of which you won't find elsewhere. Since we started, you've read former Post-Gazette editor John G. Craig's reports on Pittsburgh Today, the regional indicators project he created to bring the community the most reliable information possible on where Pittsburgh stands. Thanks to John and the Pittsburgh Foundation, we're publishing a special 20-page report that asks "How well do you know Pittsburgh today?"
From there, you can take your pick. We have an exclusive look into Jim Dolan's construction of one of the country's greatest ski and golf communities in Big Sky, Montana. And Sean Hamill provides a fascinating look into Mayview State Hospital, as the 200-year-old institution for the mentally ill prepares to close.
What else? Another exclusive—a peek into the most magnificent private home that's been built in this region in many years.
So take your time with this issue, preferably settled in front of a fire, and thanks for joining us.