Plastic Surgery on Your Wish List?
Here are some tips in sorting hype from fact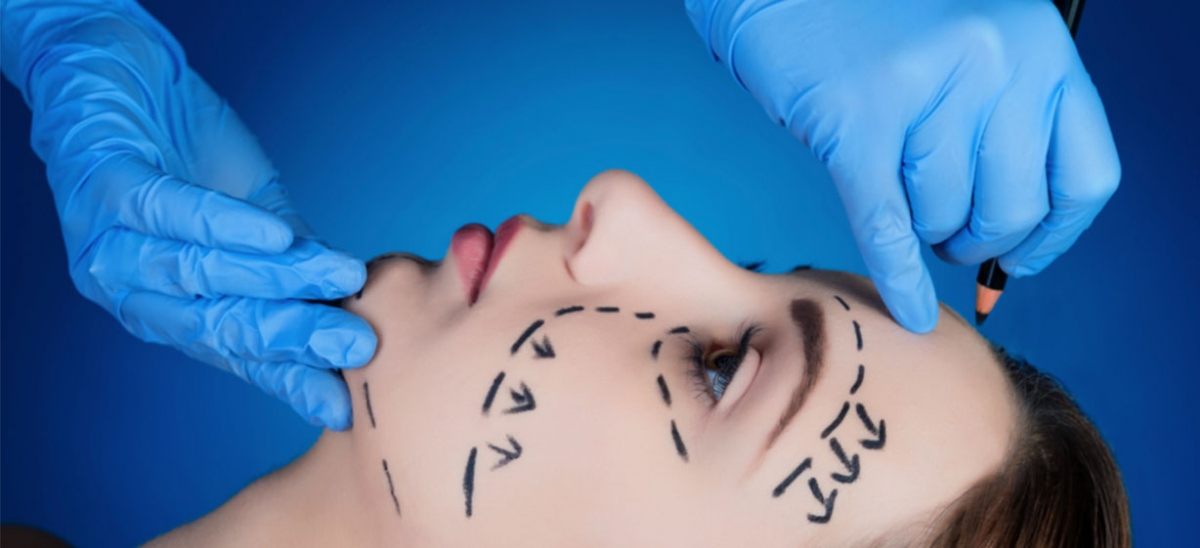 May 20, 2015
In Los Angeles, it's not uncommon to hear someone boasting about her plastic surgeon. In Miami, people don't brag so much but definitely don't hide cosmetic work. In these parts, plastic surgery is rarely a topic of conversation but is thriving.
"One of the charming things about Pittsburgh is that plastic surgery is done here just as much but people are very private about it," says Dr. Leo R. McCafferty, a Pittsburgh area native who trained in LA and Miami before opening Aesthetic Plastic Surgery in Shadyside.
About 50 surgeons within 50 miles of Downtown Pittsburgh can be found using the American Society of Plastic Surgeons' online search tool. Pittsburgh Quarterly talked with several of them to find out what today's patient needs to know. Most people considering plastic surgery have done their homework. Still, it's important to proceed with caution and not be misled by rampant marketing messages.
"We have worked hard in the aesthetic society to stamp out the perception of, 'This is just going to a beauty parlor or medi-spa to have a little nip and tuck,' " says Dr. McCafferty, a past president of New York-based American Society for Aesthetic Plastic Surgery.
Like all medical fields, aesthetic plastic surgery is becoming less invasive. But nothing yet, area surgeons say, has replaced going under the knife, in the hands of a skilled surgeon. "The whole specialty is evolving and, ultimately for us, it would be nice to tighten facial skin without surgery. If that happens, I'm first in line," Dr. McCafferty says, adding, "There are non-invasive skin care treatments that are safe and good, but there is nothing revolutionary yet to replace surgery."
If you are considering plastic surgery on your face or body, here are key questions to ask yourself and your surgeon.
Am I a good candidate?
It's so important to ask yourself, 'Am I really honestly healthy enough to consider having surgery that may be complicated by my medical problems or unhealthy lifestyle?' When people get older, they are less of a candidate to have plastic surgery," says Dr. Lori L. Cherup, who leads Radiance Plastic Surgery based in Bridgeville.
In a field that demands high ethical standards, Dr. Cherup says she turns away as many as 30 percent of potential clients. The reasons are varied: they smoke, regularly use tanning beds, are very overweight or have an uncontrolled medical condition, such as high blood pressure. "One little misstep in the medical management of a patient," Dr. Cherup says, "can cascade into a Mount Everest of trouble after an elective surgery."
Insurance companies, she adds, are less likely to pay for unexpected complications that, while rare, can and do arise after elective cosmetic surgery. "It's important to ask yourself, 'Can I really afford it if I have a problem? If I get an infection and need IV antibiotics or, God forbid, something bad like a pulmonary embolism?" Dr. Cherup says.
It's also important to realize that trying to save money by doing more than one procedure at the same time could be costlier in the long run. For example, research shows that doing a tummy tuck along with a hysterectomy leads to higher complication rates.
Am I getting the right procedure?
With advertising hype everywhere, it can be tempting to think that a less-invasive procedure will get the results you're after. No "facelift" procedure that lets you go back to work the same day can match a traditional facelift that requires a couple of weeks of down time, Dr. McCafferty says. "Liquid facelifts," he says, "are just 'injectables.' Someone can spend a fortune but no matter how much filler you inject, what that person may really need is a facelift."
At his Greensburg and Monroeville Artisan Plastic Surgery locations Dr. Francis R. Johns does a lot of mini-lifts (unlike a standard facelift that requires a large incision across the back of the neck, a mini-lift can be done with an incision around the ear or a more minimally-invasive "purse-string" technique. He says, however, that not all methods of mini-lifts have the same level of surgical sophistication, and suggests that prospective patients learn the difference in procedures and realize that simpler doesn't necessarily equate with good long-term results.
Fat removal is one of the most sought-after procedures today. Less- and non-invasive alternatives have hit the market (see sidebar at left), but decades-old liposuction remains one of the nation's top cosmetic procedures. It's not for overweight patients but rather those who have small areas with excess fat out of proportion to the rest of their body.
Knowing she was in capable hands with Dr. McCafferty, Jamie Lee Calandra, 37, of Fox Chapel decided last summer to have liposuction to remove fat from her stomach, thighs and "love handles." The mother of three young children couldn't be happier. "I'm seeing amazing results from it. I would go back to do it again, even though [the recovery period] was painful."
Her clothes fit better but more important, she says, "It changed how I think about food and working out. It's made me healthier. With the right person and right reasons, it is a healthy choice in my opinion."
Nervous at first about liposuction, Calandra says, "I probably wouldn't have done this if I didn't know [Dr. McCafferty]." Since the first day she went to Dr. McCafferty's Shadyside office as a 22-year-old to have her breasts enlarged, she has been impressed by how everyone at the office is "good about not convincing you to do it but helping you decide if it's a good option." Friends of hers, she adds, have experienced complications after going to less-discerning surgeons, who agreed to give them a breast size that probably wasn't right for their bodies.
Is my surgeon qualified?
As with any surgical procedure, finding a skilled surgeon is key. Anyone considering plastic surgery, "should remember, it's still surgery and they should have it done under the best conditions and by an experienced and appropriately trained surgeon—and ignore the advertising claims online and in the Yellow Pages," says Dr. Frederick Heckler, a 40-year veteran who runs a private plastic surgery center based at Allegheny General Hospital, part of Allegheny Health Network.
Most procedures today are done in an outpatient office setting, but be cautious if a surgeon doesn't have privileges to perform procedures in a hospital. "No law prevents anything from happening in an office," Dr. Heckler explains. "With hospital privileges, you know that the hospital, as a third party, has reviewed the surgeon's credentials."
It's also important to ask about a surgeon's board certification. The American Board of Plastic Surgery is the only board recognized by the American Medical Association's Board of Medical Specialists in the practice of plastic surgery on the entire body. The AMA is considered to be the medical community's gold standard of board certification. An ENT (otolaryngology) surgeon can be certified by an AMA-recognized board to perform cosmetic facial and neck procedures. But not all boards, including the American Board of Cosmetic Surgery, are recognized by the AMA. There's nothing to stop a gynecologist or dermatologist from performing breast augmentations, Dr. Heckler says, adding, "I know lots of specialists in other fields who do things that might be called plastic surgery."