Pittsburgh Sees Future Unfolding Around Principles of Sustainability
A sustaining influence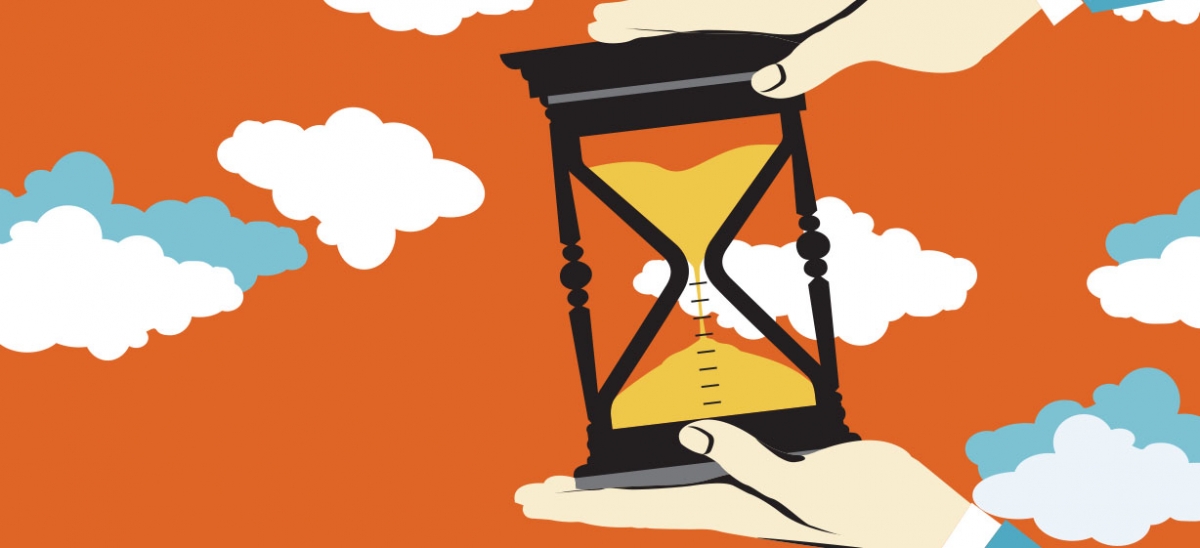 February 19, 2016
High above the Monongahela River in Hazelwood sits Pittsburgh's last great brownfield. Only the ghostly shell of Mill 19 stands as evidence of the steel and coke works that for a century had given the neighborhood bustle, prosperity and some of the unhealthiest air in the region. The rest of the 178 acres lies barren, freshly graded in preparation for its next chapter as an experiment in sustainable community development.

The vision is that of a harmonious mixture of housing, commerce and transportation efficiency. A new community integrated with the old. A place designed to be mindful of avoiding the environmental insults that past tenants had imposed. A development whose blueprints are accompanied by strategies to help shore up Hazelwood and raise the quality of life of those who've endured the hard years after steel, not displace them.
No other shovel-ready project in Pittsburgh better embodies the concept of sustainability, which, along with economic growth, includes social equity, environment and quality of life as guiding considerations in development.
And at no time has interest in adopting those principles to re-imagine the city and distant suburbs been greater.
Sustainability principles are, for example, providing a framework for the City of Pittsburgh's first-ever comprehensive plan as it is being written.
Pittsburgh Mayor William Peduto with The Heinz Endowments last year unveiled an initiative known as "P4" for the purpose of creating a model for sustainable, innovative and inclusive development and a vision of a city that aspires to become a leader in the growing movement.
In April, the city hosted a two-day summit where local representatives of business, education, government, planning agencies, human services and others were introduced to the ideas and experiences of experts involved in creating sustainable cities and innovation economies in the United States and Europe.
And in the suburbs beyond, some 50 municipalities have earned sustainable community status based on the nonprofit Sustainable Pittsburgh's certification criteria, which covers issues from energy use and sustainability goals to land use, mobility, affordability and green infrastructure.
By year's end, there was little doubt about the intentions of the city and other parts of the region to move deliberately toward embracing the principles of sustainability, which are growing in value among urban planners, as well as investors.
Shifting trends
Metropolitan regions worldwide are increasingly looking to cultivate innovation economies and reinvent themselves around sustainable strategies as a means of attracting people and investment, promoting future growth and stability, and improving environmental and social conditions.
Several have turned to such strategies to address circumstances familiar to Pittsburgh and southwestern Pennsylvania.
Chattanooga, Tenn., has done so to gain the reputation as an eco-friendly city and retool its economy with a technology corridor that's helped earn it the unlikely nickname, "Gig City." A few decades earlier, it had been one of the most polluted cities in America before its dense manufacturing sector withered and it suffered heavy job and population losses.
Its revitalization included reclaiming the Tennessee River waterfront from industry, making it a recreation and tourism destination with ideas such as downsizing a highway to accommodate the building of the Tennessee Aquarium. A citywide fiber-optic network connected every house and business to the Internet. An innovation corridor was created with the hope of attracting major technology companies and jobs without sacrificing the environmental gains that had been made.
The major tech players didn't come. But the innovation economy that took root inspired strategic partnerships, collaboration, venture capital, homegrown start-ups and high-growth businesses, says mayor Andy Berke. "We weren't talking about Apple and Facebook anymore. We were talking about companies that started in Chattanooga and were growing there and were trying to recruit from elsewhere."
Sustainable development has a longer history in Europe, particularly in Scandinavia, where the principles have been refined and embraced by government, business and philanthropy as the best means possible for adapting to economic and demographic changes.
In Malmo, Sweden, such strategies became the favored approach to recovering from an ailing industrial economy and a legacy of pollution. A derelict shipyard was replaced with an energyefficient community of homes, shops, offices, bike trails and its own renewable energy supply. New growth industries include information and bio-medical technologies. The city also set an ambitious goal of becoming carbon neutral by 2020.
Such demonstrations have helped raise the profile of sustainability. The capital markets, for one, are paying attention to sustainability issues. Companies today are scored on their environmental, social and governance (ESG) performance. And providers of business information and analytics, such as Bloomberg LP, offer expansive sustainability data ranging from ESG scores and trends to controversy assessments identifying environmental and social incidents involving companies.
"A common theme we hear is that this idea of sustainability has lined up with what makes good business sense—how consumers, investors and insurers are lining up around business models and urban models that favor sustainability in the face of big global and domestic issues around resource limitation, social justice and inequity," says Court Gould, executive director of Sustainable Pittsburgh. "What had been thought of as singularly environmental or moral justice issues are now business issues."
Concerns about the performance of sustainable investments are also being challenged. In 2015, for example, the Morgan Stanley Institute for Sustainable Investing reported that sustainable equity mutual funds met or exceeded the median return of traditional equity funds for 64 percent of the time periods examined, a finding the institute's CEO said "shows that preconceptions regarding subpar investment performance are out of step with reality."
Poised for innovation
Pittsburgh's recovery from the collapse of its steel and manufacturing economy more than a quarter of a century ago has left it in an enviable position when it comes to cultivating an economy driven by innovation industries.
Southwestern Pennsylvania no longer depends on the fortunes of a single economic sector. The diversified economy that rose from steel's decline includes strengths in education, science, technology and medicine—key ingredients of the kind of innovation economy that many cities are trying to stimulate. And Pittsburgh has an established and expanding innovation corridor in the city's university-rich Oakland neighborhood close to Downtown.
"People would die for Carnegie Mellon [University]," says Bruce Katz, who studies urban regions and economies as vice president and founding director of the Metropolitan Policy Program at the Brookings Institution. "I go to cities and the biggest conversation they have is that they don't have a Carnegie Mellon. They don't have a University of Pittsburgh. They have to create what Pittsburgh has."
A recent Brookings study points to one of the reasons why innovation economies are attractive. While such economies certainly demand workers with advanced education, half of the science, technology, engineering, mathematics jobs in the U.S. are "middle skill" jobs that pay $53,000 a year on average and typically don't require a four-year degree, the study reports.
Timing may be another factor in Pittsburgh's favor. In recent years, there has been a shift in how innovation is occurring, which values the intimacy of urban environments over corporate campuses sequestered in the suburbs, Katz says. "The innovative economy is collapsing back to the cores of central cities. It's partly because of demographics—the shifting workforce is demanding places where they can live, work and play. But more importantly, advanced industries are doing more of their R&D through networks of researchers, entrepreneurs and investors. That revalues proximity, density, being close to advanced research institutions and medical campuses.
"Google can be anywhere in the world. They're in Pittsburgh because they have to be near the secret sauce— talented workers and ideas that can generate discoveries for the market."
An uphill climb
The city and region are not without challenges, and among them is a workforce short on racial and ethnic minorities at a time when companies are placing greater value on diversity.
Minorities only claim 11 percent of the southwestern Pennsylvania workforce, the lowest rate of participation among the 15 Pittsburgh Today benchmark regions. And minority workers are the scarcest in several industry sectors that offer opportunities to earn higher-than-average incomes, such as utilities, manufacturing, and mining and oil and gas.
The Pittsburgh Regional Quality of Life Survey, based on interviews with 1,800 southwestern Pennsylvania residents in 2011, reveals a sharp racial divide in household income and ability to make ends meet that underscores the depth of the social equity issues the region faces.
African American unemployment was found to be double the rate among other races. African Americans were much less likely to own their home. And they were more than twice as likely as residents of other races to say they often or always have trouble paying monthly bills for basic needs, such as housing and utilities, according to the survey done by Pittsburgh Today and the University of Pittsburgh's University Center for Social and Urban Research.
"In regions like ours that is not growing in population, we can ill afford to deny anybody the opportunity to work to their potential," Gould says. "It's not just about luring new, highereducated, skilled immigrants. We need all hands on deck."
The region's air and water quality and infrastructure also pose challenges to realizing a vision of a future built on sustainable principles.
Air quality has markedly improved in the region over the last several decades. But better hasn't been enough to bring southwestern Pennsylvania into compliance with federal clean air standards for two major pollutants, fine particulates and ground-level ozone. And air quality rankings of American metropolitan regions still show southwestern Pennsylvania to be among the worst.
Water quality is a concern in the region's population center. It takes only a moderate rain for sewage mixed with storm water to be discharged into rivers from a municipal sewer network across some 80 Allegheny County municipalities that is easily overwhelmed by the additional water. Such overflows have resulted in unhealthy bacteria levels in the rivers and warnings to boaters and other users for 26 percent to 90 percent of the summer recreation season since 2000.
And the region's transportation network is largely built for those who drive, limiting connectivity by other means, particularly public transit. The region lacks light-rail connections between the City of Pittsburgh, Pittsburgh International Airport and most municipalities in the region. People who live outside Allegheny County have few public transit options of any kind.
A work in progress
The international practitioners of sustainability who traveled to Pittsburgh in April for the P4 Summit arrived to find several examples of development compatible with the principles and models they came to discuss.
Three Rivers Park, a continuous 13-mile stretch of trails, greenspace and waterfront development along the Allegheny, Monongahela and Ohio rivers has replaced the abandoned mills and retired warehouses that had denied the public use of the city's riverfront. A new, albeit short, under-river tunnel expands light rail from Downtown to the city's North Shore stadiums, museums, casino and neighborhoods. Downtown has begun making room for cyclists as part of a new plan for overhauling city streets with those who bike and walk in mind.
Less apparent is the work of writing the city's first-ever comprehensive plan. The plan, when finished, is expected to set a framework for development around a set of sustainable working principles already adopted that emphasize considerations such as complete streets (which accommodate all forms of transit), green infrastructure, stimulating innovation, design excellence, and advancing social equity, a clean and healthy environment, and strategic partnerships.
The influence of such considerations can be seen in several ambitious developments that have begun to move forward throughout the city.
With consultants in place, the process of planning an eco-innovation district in the city's Uptown and Oakland neighborhoods bordering the Monongahela River begins this year. The specifics remain works in progress, but reducing the city's environmental footprint, expanding the local economy and equitable land use and mobility are among the principles guiding development.
A few miles up river, the Richard King Mellon Foundation, Claude Worthington Benedum Foundation, The Heinz Endowments and another local foundation bought the former Hazelwood mill site in 2002 with intentions of developing a model sustainable neighborhood. In broad strokes, the plan calls for a mixed-use community knitted to the existing neighborhood built to sustainability standards addressing such things as transportation, energy use, water management and design. Taxincrement financing is in place and work on utilities and other infrastructure is underway while the project awaits a developer.
Meanwhile, a community-driven strategy for improving conditions in Hazelwood has led to support for: local nonprofits that have helped to hold it together during dark years of decline, the return of a neighborhood school, the rehabilitation of vacant houses, a new library, and a community center built to green standards in a former church sold for lack of parishioners.
In the city and beyond, a crowd-sourcing campaign began last year to gather ideas for redrawing the regional transportation network from companies, human services, health care, education and others across 10 southwestern Pennsylvania counties.
In suburban municipalities, principles of sustainable development are gaining attention as municipalities pivot from those they followed earlier and came to characterize sprawl. One unlikely champion of sustainability to emerge is Cranberry, where motorists exiting the Pennsylvania Turnpike are greeted with crowded strip malls and layers of traffic signals.
However, the Butler County township holds the highest level of sustainable community certification offered by the nonprofit Sustainable Pittsburgh, earning it by taking such steps as sufficiently funding pensions, establishing sustainable goals and policies, and adding green space, walkers and cyclists to development considerations.
"The market is leading to a different model of development and growth. This new market is one that favors density over sprawl and is more ruthless around efficiencies of the type urbanism brings," Gould says. "Cranberry is an example of where they're going in and rezoning and trying to redevelop so they are more of a traditional community. It is trying to be more connected and relevant to a new population. Suddenly, Cranberry is building multifamily housing units with retail on the ground floor and residential above along their main streets."
The sustainability summit in April 2015 was a moment of recognition of how far the city and region has moved toward a sustainable future. It offered a glimpse of what could be from those who have traveled farther down that road. And the possibilities it raised kindled optimism that the efforts made over past years and those being planned will prove to be well spent. "I've worked down here for 20 years," Pittsburgh's mayor told the audience. "There were times when I thought the best we could do was manage decline better than anyone else in the world. Now, it's about how we are going to manage growth, because it's coming."
This is the first of a four-part series examining efforts to make Pittsburgh a sustainable region. Pittsburgh Quarterly and Sustainable Pittsburgh are collaborating to explore the obstacles and opportunities facing Pittsburgh.