People Are Finding New Pandemic Diversions—Both Outdoors and In
Photo by Filip Mroz on Unsplash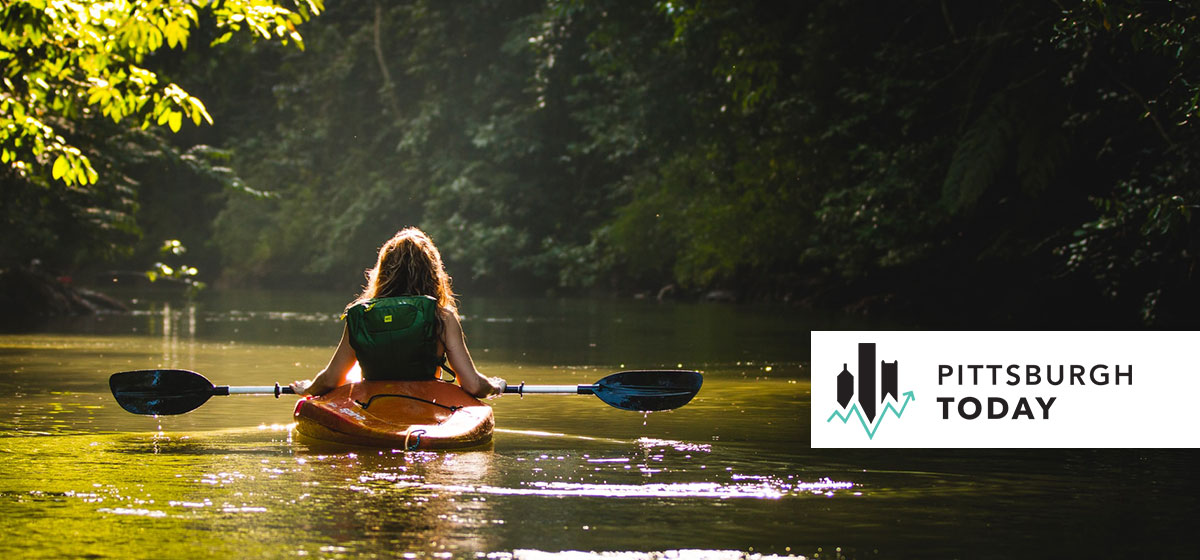 January 11, 2021
Restaurants, bars and movie theaters were shuttered. Kennywood wrapped up its season more than a month early. The Pirates banned fans. The Steelers banned tailgating.

COVID-19 has upended many favorite social, cultural and leisure pastimes that offered southwestern Pennsylvanians moments of respite.
But at the same time, pandemic-related disruptions of traditional entertainment have fueled surging interest in other recreational options, such as outdoor sports and video gaming, that may continue after the public health crisis subsides.
"People are flocking to activities that they can do safely," said Tim Derdenger, associate professor of marketing and strategy at the Carnegie Mellon University Tepper School of Business.
Parks gain popularity
When Pittsburgh and Allegheny County moved to yellow phase in May, residents took to the region's natural resources en masse.
The number of visitors to state and local parks last spring increased by 36 percent over the same period in 2019, according to the Pennsylvania Department of Conservation and Natural Resources.
The PA Fish and Boat commission reported that sales of new fishing licenses are up by 159,000 over last year, an increase of 19 percent. "Unheard of," said Mike Parker, communications director for the PA Fish and Boat commission. "A really good year would be about a 3 percent increase."
Launch permits for personal boats have increased even more, growing by 35.6 percent over last year. "What we're seeing now is the explosion of paddle sports, specifically kayaks," Parker said. "Kayaks are the number one growing segment of boating across Pennsylvania."
For state parks, one downside of the surge in popularity has been a strain on maintenance for a statewide park system that was already saddled with more than $1 billion in deferred maintenance costs. Several parks reported greater crowds, congestion and rampant littering.
On August 10, the Pennsylvania Department of Conservation and Natural Resources issued an overcrowding alert for a number of state parks, including Keystone in Westmoreland County, Presque Isle in Erie and Ohiopyle in Fayette County, and took measures to limit parking at each.
And more boats on the water meant more work for the Fish and Boat Commission's corps of Waterways Conservation Officers, who patrol the rivers and enforce local laws, attracting new boaters unaware of basic water safety, and more intoxicated boaters. "There have been more BUI [Boating Under the Influence] arrests this year," Parker said.
Still, the rise in popularity has been a welcome development. It's seen as particularly beneficial for the Fish and Boat Commission. License and permit revenues pay for services ranging from trout stocking programs to the agents who patrol local waters. And increased revenues will bolster the department's conservation and outreach work all over the state, "which in many cases have been underfunded for a long time," Parker said.
Visiting virtual worlds
While some residents have rediscovered nature during the pandemic, others are embracing screen-time.
Facebook reported a 12 percent year-over-year increase in daily active users in the company's third quarter report to investors. Netflix saw record-breaking subscriber growth in the first two quarters of the year, adding almost 16 million subscribers worldwide. Disney+, the new streaming service from the entertainment giant, reported 73.7 million subscribers in the first week of October, a milestone the company had not expected to hit for at least five years.
Interest in already hugely popular video games has also surged. U.S. consumer spending on video games—both the games themselves and hardware—hit $11.6 billion in the second quarter of this year, an increase of 30 percent from the year before, according to the market research company NPD.
The streaming website, Twitch, where gamers famous and obscure broadcast their virtual hijinks, saw its daily viewership grow from 13 million hours watched to 31 million in March, according to Nielsen data analytics.
The Pittsburgh Knights, a local esports team, have significantly expanded their online presence over the past year after focusing on live events in 2019. An online event in July featuring Pittsburgh native rapper and Knights sponsor, Wiz Khalifa, was watched by 95,000 viewers, a record for the Knights. "We're not surprised that so many people have turned to gaming as a way to socialize during this time of social distancing," said Angelica Sirabella, director of communications for the Knights.
Whether the gaming industry can maintain such high levels of engagement once the pandemic subsides and traditional entertainments return is an open question. But CMU's Derdenger said that emerging technologies may help video games continue and even build on the gains of the past year.
Leading tech companies, such as Google, Amazon and Sony, have all recently debuted cloud-based gaming services—essentially Netflix for video games. Over high-speed connections, gamers can play without owning specific gaming hardware or downloading any title-specific software.
Such services still have a long way to go before they match the performance of consoles or downloaded content that currently dominate the industry. But Derdenger said the technology will likely mature quickly and have the potential to expand the accessibility and popularity of games.
"I think we're in a space for significant innovation in this field. It's an exciting time."