Pandemic Saps Confidence in Jobs Outlook, Economy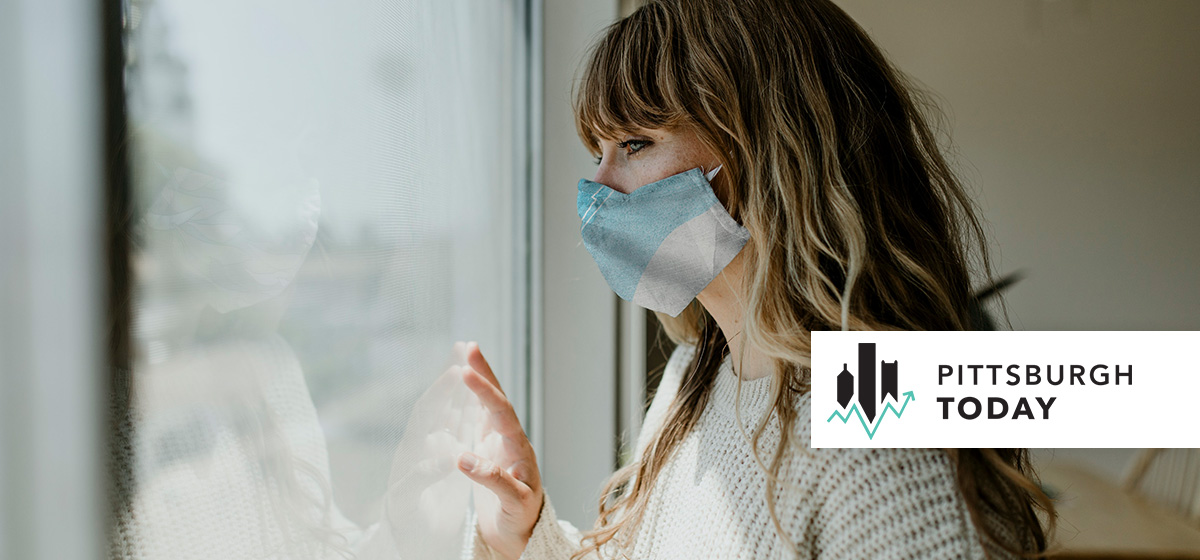 February 17, 2021
Concern about their jobs and the local and national economies is widespread among people in southwestern Pennsylvania as the COVID-19 pandemic drags into its second year.

In January, their confidence in all three fell to some of the lowest levels since the region's first case of the coronavirus was reported 11 months ago, a new survey suggests.
But an increasing number of people are feeling good about where the local economy and their job prospects are headed in the next six months, according to the survey of 5,000 southwestern Pennsylvania residents conducted by the Allegheny Conference on Community Development and Schmidt Market Research.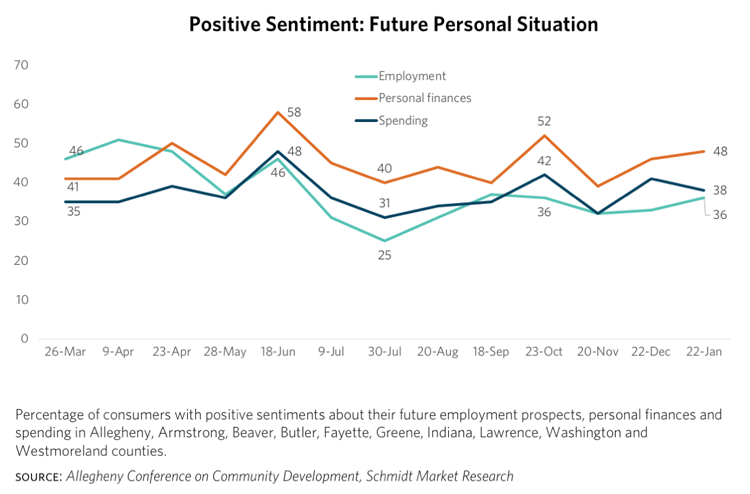 The new year brought the roll-out of two COVID vaccines and some extended federal relief, including new stimulus checks for many Americans and extended unemployment insurance subsidies. But virus cases spiked early in January, vaccinations got off to a slow start and additional stimulus remained a matter of debate within Congress.
Only 12 percent of southwestern Pennsylvanians expressed positive sentiments about the national economy in January, the lowest level since April, when business closings and social restrictions were at their height. Confidence in the regional economy also fell to pandemic lows. But while consumer confidence in the future of the regional economy has risen steadily since September, the six-month outlook for the national economy has dimmed.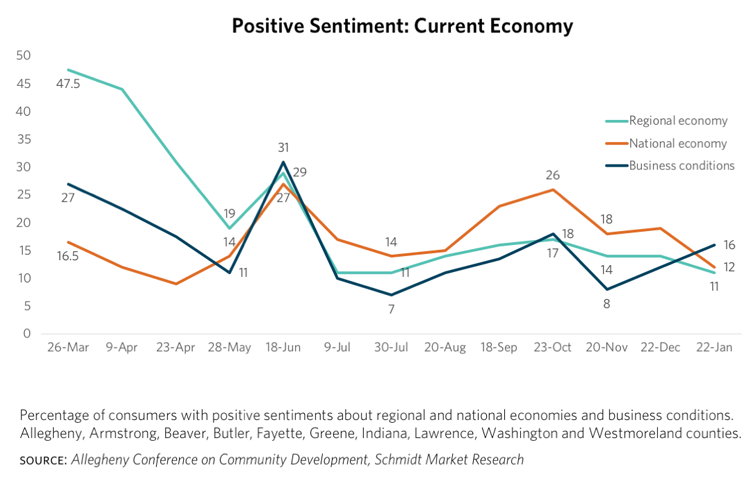 Nearly half of residents feel good about their personal finances. That sentiment has changed little since the beginning of the pandemic. And about the same number of residents are feeling good about what their finances will look like in six months.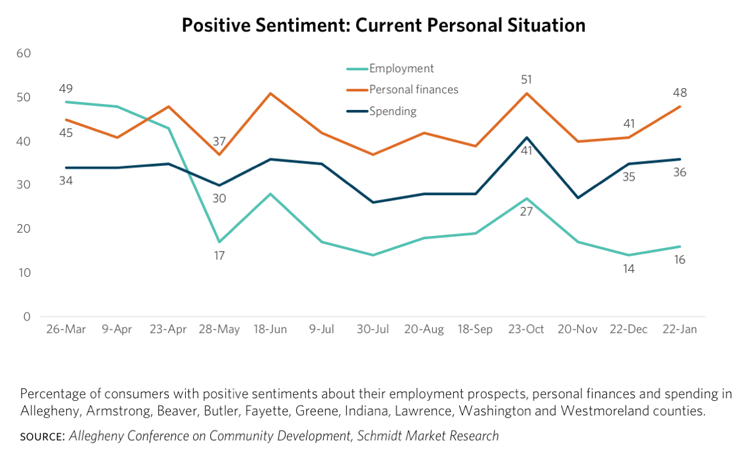 Residents are also feeling a bit better about their long-term spending ability. In January, 36 percent felt positive about their spending plans, which is slightly more than in March.
But concerns about their jobs weigh heavily on the region's population. Only 16 percent felt good about their job prospects in January, down from 49 percent in March. Only 36 percent feel good about their job status come summer.