Omar Moreno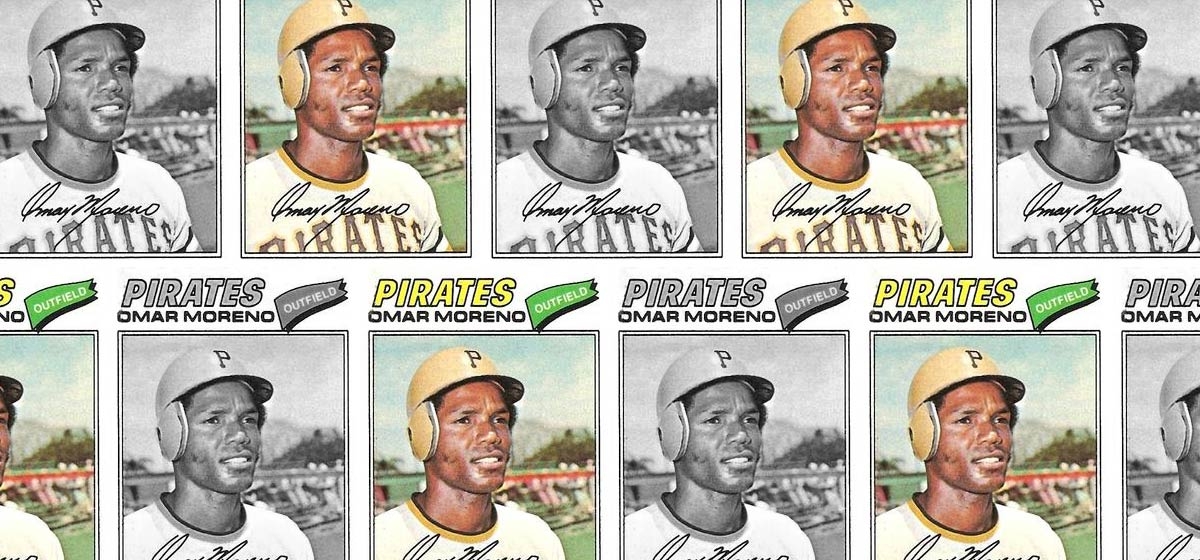 August 14, 2017
What could that have been like, stadium rimmed
With Serbs, Poles, and the Jews, too, happy drunk
Beside big-armed Russians and mellow black cats
From Homewood, and the lathered Irish wails
From the men's rooms, and each one with the balmy
Music of your name cresting the tides that poured out
Of wide open mouths crisp as a sluice of spiced rum,
Highly seasoned as down south homecookin'
In that cartoonishly green pen, swell of rivers in the offing,
Children wobbling in the stands fetching beers for shit-faced
Fathers raw red from the cheering, aloft in the nosebleed
Seats with one hand to God's hem and the other down
The old man's pants and not a care in the blessed world.
And, of course, I miss my father. How could I not
When I dream up such a gorgeous scene of deep summer
In the boiling city of the Golden Triangle, that tender palm
Of this clement universe, a warmth and a wonder
And my father away out in the wilderness, Omar
Please keep that man safe.
---
Pittsburgh Quarterly is now accepting submissions for its online poetry feature. PQ Poem is seeking poetry from local, national and international poets that highlight a strong voice and good use of imagery, among other criteria. To have your work featured, send up to three previously unpublished poems in Word or PDF format as well as a brief bio to pittsburghquarterlymag@gmail.com
Simultaneous submissions are accepted, but if work is accepted elsewhere, please alert us.