Officials Mull Expanding Civilian Police Watchdogs
Illustration via Adobe Stock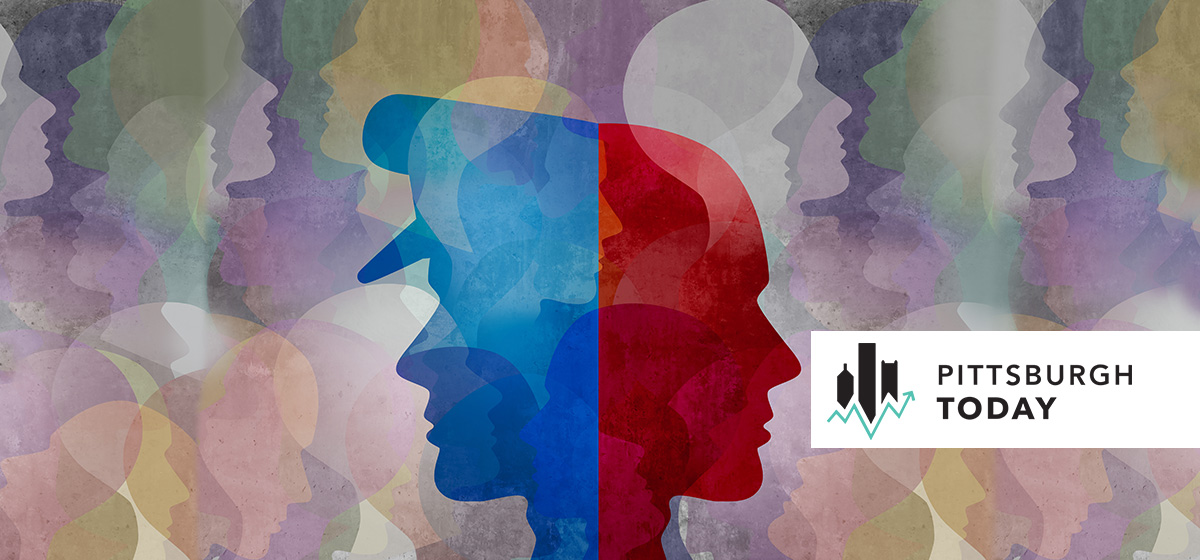 October 12, 2020
Lawmakers in Harrisburg and southwestern Pennsylvania are considering proposals that could expand independent police oversight boards in response to widespread civil unrest ignited by the death of George Floyd, who died while being arrested by Minneapolis police.

Last month, Pennsylvania Governor Tom Wolf signed an executive order creating the Pennsylvania State Law Enforcement Citizen Advisory Commission to monitor and investigate incidents involving state police forces.
In the state General Assembly, Representative Austin Davis (D-35) and Senator Wayne Fontana (D-42) introduced bills in their respective chambers that would create a uniform process for counties to form their own police review boards.
And in Allegheny County, the county council's Committee on Public Safety is holding hearings to explore the idea of an independent police review board for county police and municipal governments that was proposed by council member Dewitt Walton.
Independent police review boards are mostly found in large U.S. metropolitan areas, including Pittsburgh, where one has been looking into allegations of police misconduct for longer than 20 years.
Expanding review boards outside the city is particularly challenging in southwestern Pennsylvania, where Allegheny County alone holds 130 municipalities, most with their own police departments, said Elizabeth Pittinger, executive director of the Pittsburgh Citizen Police Review Board. "It comes back to the autonomy of each of these political subdivisions, and their own responsibility to their citizens for the quality of policing."
Civilian watchdogs
Examples of community oversight of law enforcement can be found as far back as the late 1800s. But independent citizen-led police review boards rose to prominence nationally following the high-profile case of Rodney King, a black man whose beating by Los Angeles police during a 1991 traffic stop and the acquittal of the officers touched off civil unrest.
The number of civilian oversight agencies grew to 140 by 2016, according to a report by the National Association for Civilian Oversight of Law Enforcement (NACOLE).
There are a wide variety of structures and models for oversight, but experts mainly divide the field into three categories.
Review-focused models review and evaluate internal investigations that have already been completed by the police.
Auditor-focused models entail a monitor or agency that examines larger-scale, structural issues within police departments, usually through interviews and reviews of public information.
An investigation-focused model supplements an oversight group with paid investigators and gives it power to subpoena some evidence and interview officers.
In the City of Pittsburgh, the investigation-based CPRB was established in 1997 following the death of black motorist Jonny Gammage while in the custody of Brentwood police officers, who had pulled him over. The organization consists of Pittinger, two paid investigators and a seven-member, all-volunteer board appointed by the city's mayor with input from council.
Since 1998, the Pittsburgh CPRB has reviewed more than 3,000 complaints of police misconduct. The board authorized investigations in 24 percent of cases and held public hearings—reserved for the most credible and serious accusations—on 3 percent. In addition to their investigations, board members have also testified before city council during related to police use of force and police accountability.
In Pittsburgh, the board can subpoena police evidence and compel officers to appear at public hearings, if not testify. But policies around investigations and the police union's agreement with the city afford the police department wide latitude in the degree to which they cooperate with the board.
The overall effectiveness of civilian oversight boards across the U.S. in reducing police brutality and repairing community relations remains an open question.
"Even though police oversight is a common outcome from local controversies relating to officer-involved shootings and other critical incidents, there has been relatively little systematic, comparative research on the effectiveness of civilian oversight," the NACOLE report noted.
One criticism of independent police review boards, such as Pittsburgh's CPRB, is they're limited to making recommendations and issuing public reports, but have no authority to order changes in police practices.
"It's not unlike a court system, where there's an independent fact finder," she said. "We just give them the facts."
Expanding can be tricky
A major challenge to expanding independent police review boards outside the City of Pittsburgh is the sheer number of municipal departments that operate in southwestern Pennsylvania. Allegheny County, for example, is home to 109.
According to the text of the county legislation, the proposed board in Allegheny County would follow the investigative model of the city. It would have the ability to request evidence and testimony from the county police force and conduct broader audits.
Other municipal police departments, including the Sheriff's department, would have the chance to opt-in to the arrangement if they so choose, but are not required. The bills in the state general assembly are also focused solely on county police, leaving the majority of local departments untouched.
Representative Walton (D-10) emphasized that the county legislation may change significantly before it leaves the public safety committee, but said he envisions the board being expanded and strengthened over time by additional legislation in the general assembly that could provide inducements and requirements for municipal police to opt-in.
In the same package of legislation that included Senator Fontana's proposal, Democrats in the State Senate also proposed bills that would provide matching funds from the state for municipalities that form their own review boards and establish minimum requirements for the training and oversight of municipal police.
"It's part of a larger [effort] to have the environment change," Walton said.
Though some advocates of criminal justice reform have called for defunding the police, Walton said the push for more oversight should also be accompanied by more funding and resources for smaller departments.
"With 130 plus municipalities in Allegheny County, god only knows the number who can reasonably afford to pay, train and support their law enforcement officers," said Walton. "We have to find a way to adequately compensate and evaluate the performance of the officers."