North by northwest
A trip to the wilds & towns of McKean County
The Mansion District Inn B&B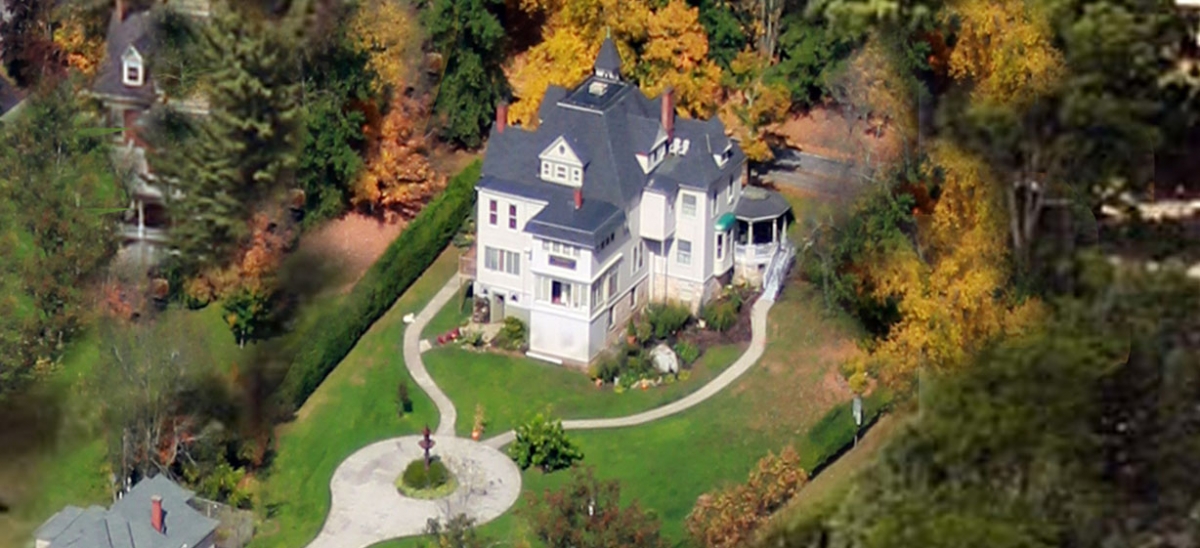 May 20, 2014
Summer has finally arrived, and there is no better time for a weekend (or mid-week) getaway. McKean County is a few hours from Pittsburgh and a great area to explore, play, relax and have fun. Whether your interests are historic, outdoorsy, culinary or sporty, you will find no lack of things to do.
---
---
For the ultimate experience, consider staying at The Lodge at Glendorn in Bradford, Pa. Built in 1929, this luxurious property is a full-service Relais & Châteaux resort. Designed as a private retreat for Bradford's Dorn family, the property is now owned by Pittsburghers Cliff and Tracey Forrest. With beautifully appointed guest rooms and numerous private cabins, gourmet meals in the main lodge and a brand new spa, it's a great romantic escape. (Glendorn was named one of Travel and Leisure magazine's 50 Romantic Getaways.) But there are also all sorts of activities available at the 1,500-acre resort. You can sun by the pool, have a picnic, and make s'mores by a bonfire, or get your heart pumping with fishing, trap and skeet or sporting clays, boating, croquet, hunting, hiking and more. Arrangements can be made for golf outings, fishing, horseback riding, and in the winter, snowmobiling, snow shoeing, ice skating, cross-country skiing and ice fishing. The service is impeccable and intuitive without being oppressive. There are children's activities, and you can take your pet along for the vacation.
For more of an "in-town" vibe, a wonderful place to stay is the centrally located borough of Smethport. The Mansion District Inn Bed & Breakfast is a Victorian Queen Anne home built in 1891 and lovingly restored by innkeepers Jovanna and Ross Porter. The retired teachers are passionately involved in the community. Among other things, Jovanna is president of the Chamber of Commerce and former-mayor Ross is the editor of "Timeless Home," a comprehensive book detailing the history of the town. They can assist you in planning the perfect excursions. The inn is lavishly filled with everything from antiques and historic memorabilia to hunting trophies that will make you feel like an oil or timber baron. Suites are beautifully decorated and include amenities such as pillow menus, Wi-Fi, modern bathrooms and mini-refrigerators with complimentary beverages and snacks. The three-course breakfast is amazing, featuring locally grown ingredients and Jovanna's baked goods. Guests are even given a "Wooly Willy" magnetic toy, invented in Smethport, of course!
If you enjoy history, take a walking tour of the Smethport Mansion District. The abundance of timber, oil and gas propelled the region into an economic boomtown in the late 1800s. (Banker Henry Hamlin was once the wealthiest private banker in the United States.) The result is a "millionaires' row" of opulent homes that reflect a long-gone lifestyle. Smethport was the birthplace of the first automatic bowling pinsetter, home of the famed Civil War Pennsylvania Bucktail Regiment (reenactments are held annually) and a way station on the Underground Railroad. The rich lore of the area is evident everywhere, including several fascinating museums.
Zippo lighters were first produced in 1933 in Bradford, and have become an iconic American symbol that's recognized worldwide. During WWII, they were only available to the military. Since then, they have been featured in countless films and television shows and are collected by millions worldwide. In its 81-year history, Zippo has produced over 500 million lighters, all with the signature windproof flame and free lifetime repair guarantee. In 1993, the family-owned business bought the W.R. Case and Sons Cutlery Co., also in Bradford. The premium sport knives are also highly coveted and collectible. In 1997, the Zippo Case Museum was opened to the public. The free museum gives a view into the background of the lighters and knives and enables visitors to see our culture and history via the designs adorning the lighters.
Custer City's Penn Brad Oil Museum provides a fascinating look at the western Pennsylvania oil industry. In 1881, 83 percent of American-produced oil came from the upper Devonian Bradford Sands. Only oil from this region is paraffin rich, making it one of the worlds' highest-grade natural lubricant crude oils. Vintage Kendall, Pennzoil and Quaker State cans proudly proclaim that they contain the coveted 100 percent pure Pennsylvania oil. From the 72-foot rig to the working engines and oil worker's house, you'll learn about the world's first billion-dollar oil field.
Also of note are the World War II Museum in Eldred and the Seneca Iroquois National Museum in nearby Salamanca, N.Y. Many towns have historic districts with self-guided walking tours, and there are several additional museums in the area.
Natural attractions are abundant. At over 500,000 acres, the Allegheny National Forest is the region's largest nature area. It contains the Kinzua Dam, one of the largest dams east of the Mississippi River, which keeps the Allegheny River from flooding Pittsburgh. The flora and fauna here are spectacular. The Kinzua Bridge State Park is located close to Mt. Jewett and includes the Kinzua Sky Walk. Once the highest, longest railway bridge in the world, the Kinzua Bridge was built in 1882, and subsequently rebuilt to accommodate heavier loads, but was partially destroyed by a tornado in July 2003. The remaining structure was converted into a pedestrian walkway and observation deck, providing magnificent views of the gorge and a sobering look at the twisted remains of the bridge, far below.
The vast natural areas also provide hiking, picnicking, biking, boating and hunting, as well as bi-plane rides. Fishermen will love the 12,000-acre Allegheny Reservoir with its abundant walleye, bass, trout, pike and muskellunge. Fly fishermen will be "lured" by trout in numerous streams and brooks. The Kinzua Fly Fishing School (held every spring) will help you to refine your technique. For less rustic activities, check out the local golf courses.
Restaurants, diners, cafes and bakeries dot the area. Of special note is The Sweet Shoppe in Kane. Owner Beth Pavlock's tiny store is filled with delicious treats. Her signature "Mountain Marshmallow" is made with homemade caramel, homemade marshmallow and walnuts—dipped in milk chocolate. They also create beautiful baked goods and house-made root beer, birch beer and ginger berry beer. Don't miss the homemade ice cream, either! But be warned, items sell out quickly, so go early in the day for the best selection.
For information about places in this article, and much more, go to: visitanf.com.