Muscat Love
One of the oldest grapes around is making a comeback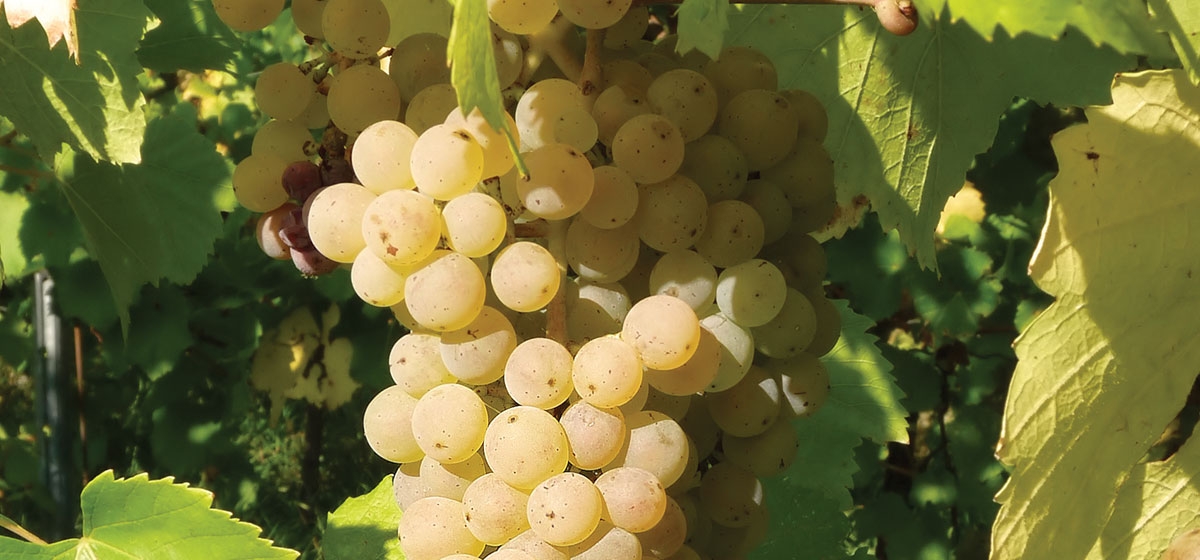 August 20, 2011
Mankind has been making wine for millennia, so it's rare to find a wine that's truly new. But sometimes we see a grape that's ripe for a comeback. Consider the Muscat family of grapes: Muscat Blanc and its many mutations, including Muscat Ottonel and Black Muscat.

Muscat Blanc is one of the oldest grape varieties in existence. In a slightly more modern time, I remember my immigrant neighbors adding the white grapes to their homemade red wine, softening the color and flavor of the wine. In later decades, Moscato—the Italian name for wines made from Muscat Blanc—had a reputation as the wine for a cheap drunk.
Folks, if those are your memories of Moscato, forget them. As a judge in the California State Fair wine competition for 25 years, I saw the annual number of Moscato entries jump from around 20 over the past few years to 32 this summer. "Moscato is finally moving upward," G.M. "Pooch" Pucilowski, director of the wine competition, told me. "It's exciting to see."
You'll see it in the PA Wine & Spirits stores, where quality Moscatos are now on the shelves in every style, from bubbly and sweet to slightly frizzante, to dry and still. You'll see that in the last year or two, some of the biggest mass-marketers of popular wine—Barefoot, from California, and Fish Eye and Yellow Tail, of Australia—have added this trendy wine to their portfolios.
And while you can still find the cheap drunk of days gone by (no names, please) there are also carefully crafted, and accordingly priced, wines that are delicious to sip as an aperitif or with a light meal. Those at the sweetest end of the spectrum go with dessert. Most wines based on Muscat Blanc share distinctive floral aromatics and fruit notes, brightened by just a bit of citrus acidity.
California winemakers, as I learned at the fair, have really embraced this ancient grape. St. Supéry Moscato (available as a discounted Chairman's Selection, $11.99) is on my restaurant's list. It is only slightly sweet, with delicate apricot and pear flavors. It pairs beautifully with salads and fruits or spicy entrees.
The French also use blends of Muscat varieties, often emphasizing the more austere Muscat Ottonel grape, to produce dry and elegant wines. These stress the grapes' floral and herbal characteristics over sweet fruits. Domaine Zind-Humbrecht, which produces wonderful examples of my favorites Riesling and Pinot Gris, also makes the marvelous Herrenweg Muscat in Alsace ($37.99 in select stores and online at finewineandgoodspirits.com). But the Italians have the most fun with Moscato, producing semi-sparkling and sparkling Moscatos that are sweet and festive. Moscato d'Asti, from Asti, in northern Italy's Piedmont region, is a slightly bubbly table wine. My friend Bart Pio, whose father created the Elmo Pio brand, says this frizzante releases the delicate flavors of the grape. Try Elmo Pio Moscato ($8.49) for every day; Pio Cesare Moscato d'Asti ($18.99), made in limited production from old-vines Muscat, would be perfect with a special dessert.
Then there are the fully sparkling versions. Wine once tagged Asti Spumante, now simply called Asti, is familiar to the millions who've toasted weddings and New Years' with Martini & Rossi Asti ($14.99). Foamy and sweet, it's a real old-world sparkling wine.
Let me throw two more Muscats at you. Black Muscat is a blue-black grape used mostly as a table grape. But it's the basis for a sensational dessert wine, Quady Elysium ($18.99), with a rose-like aroma and honeyed palate. Like a fine sherry, it's a worthy accompaniment to blue cheeses or dark chocolates. California's Quady winery also makes Essensia ($18.99), a rich, lightly fortified dessert wine dripping with apricot flavor. It's made from Orange Muscat grapes. Scientists currently think Orange Muscat is not actually related to the Muscat family of grapes, but it smells like a Muscat and tastes like a very delicious Muscat, so I want to believe.