Meet Jack Roseman, the Tech Whisperer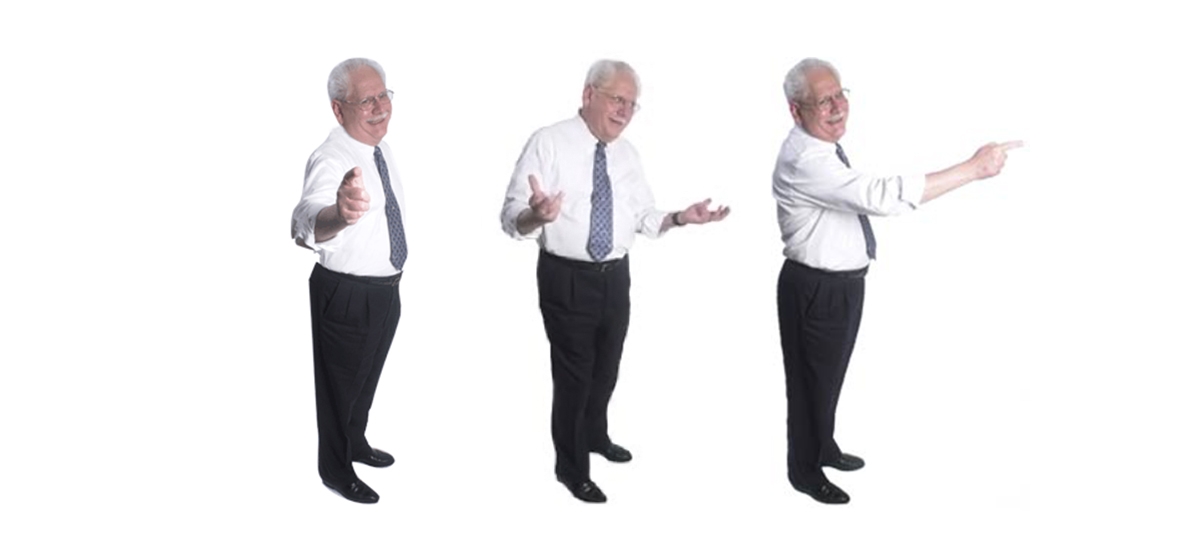 October 21, 2016
Shortly after Keith LeJeune helped found Agentase, a company that developed tools to detect hazardous chemicals, he called on Jack Roseman. LeJeune was so impressed with Roseman that he hired him as a consultant.
When Sue Parker needed an exit strategy for her software start-up, Paragon Systems, she tapped Roseman, who helped her sell Paragon at a handsome price and later facilitated the sale of Paragon's sister company.
As a student at Carnegie Mellon University, Sarjoun Skaff visited Roseman, his entrepreneurship professor, for advice on Skaff's start-up, BN Robotics. The pairing clicked, and Roseman served a stint as chairman of BN's board.
Meet Jack Roseman, the Tech Whisperer. Roseman has made an extraordinary impact on the region's technology sector by mentoring entrepreneurs and helping them revise business plans, solicit funding, negotiate term sheets and consummate exit strategies.
After graduating from Boston University and earning a master's from the University of Massachusetts, Roseman signed on at MIT, where, among other projects, he worked on one of those early, room-sized computers — affectionately called "Whirlwind" — to help the U.S. Department of Defense gauge the accuracy of its East Coast radar system. He still displays one of Whirlwind's giant memory tubes in his office.
Later, he ran several major software businesses and founded two others — Heliodyne and Actronics — employing a style that some considered less than refreshing. As division head for a national software firm, he allowed employees to come and go as they pleased as long as they met project deadlines. Roseman's trust in the commitment of his employees so rankled the company's senior leadership that they demoted him.
And at Actronics, his salary was second lowest in the company; only his secretary made less."When an employee complained to me about his or her salary, I would say, 'You make more than I do," Roseman recalls. "Unless it was that secretary."
Finding His Stride
An opportunity to run a business called On-Line Systems brought him to Pittsburgh; an opportunity to pick up some of the load from an over-subscribed entrepreneurship class brought him to CMU. There, as a professor of entrepreneurship from 1988 to 2000, Roseman found his mentoring stride. He poured through hundreds of business plans to find the most promising and nurtured the young entrepreneurs through their launches and beyond.
"He not only brings relevant experience to the table, but he also communicates in a way that endears you to him," says LeJeune, currently senior vice president of research and innovation for Allegheny Health Network following the 2005 sale of Agentase to Wexford Capital. "By the time you're done talking with him, you realize he just conveyed to you a ton of wisdom in a way that's comfortable and conversational, rather than by lecturing to you."
It isn't only entrepreneurs who have benefited from Roseman's advice. Audrey Russo, president and CEO the Pittsburgh Technology Council and a sometime mentor herself, calls Roseman her "business therapist."
"At times, he kicks me in the head when I confide in him," Russo says. "He gets me right to my most vulnerable point, then helps me analyze it and figure out how I got there. There are very few people in whom I would confide. Jack would be No. 1."
Not every business plan gets the blessing of the Tech Whisperer, who looks for a number of qualities in aspiring entrepreneurs and their blueprints. Says Roseman:
"Among the questions I ask are: "Tell me how you intend to sell your product? What profit margin do you project? Who are your partners? Why would people buy your product? The analogy I always use is, your business is like an aspirin. If no one has a headache, who will buy your aspirin?
"I also look into the character and experience of the entrepreneur to determine if the founder could be CEO. What I look for in entrepreneurs: once they put their teeth in your leg, they ain't letting go."
Roseman isn't the only mentor who has guided the region's aspiring tech entrepreneurs. The late Jack Thorne, Roseman's colleague at CMU; the late Don Jones of the venture capital firm Draper Triangle; Bill Newlin, a principal of the CEO Venture Fund, former chairman and CEO of the law firm Buchanan Ingersoll and former executive vice president of Dick's Sporting Goods; Jay Aldridge, longtime head of Penn's Southwest Association — all advised fledgling firms for at least part of their careers. If Roseman stands out among such a distinguished group, it may be because his ascent to that lofty position was so unlikely.
'The Other Times, We Starved'
He was born and raised in a Jewish ghetto in Boston, suffering early from the abuses of poverty and anti-Semitism. Even before then, his family was struck by tragedy.
Roseman's father and mother, Abraham and Bessie, had three children in their native Ukraine before Abraham scraped together enough money to immigrate to Boston, vowing to bring over each family member as soon as he could afford it. One by one they joined him… except for Leibel, the eldest child, already a grown man with a family of his own. Hitler got to Leibel before Abraham could, and he, his wife and children vanished without a trace. Roseman, of course, never got to meet his brother.
Life in Boston was a struggle for the Rosemans, in part because Abraham, a tailor, was too proud and stubborn to accept the going rate for his work.
"They were offering $12 a week, and he wouldn't work for less than $14 a week," Roseman recalls. "So he worked only on special occasions — Christmas, Easter — when they really needed a tailor. The other times, we starved."
Bessie managed the meager household funds, often having to choose between groceries and medicine; seldom could they afford both.
"When I was a kid, she'd say to me, 'Yunkel, I just walked a mile to save a penny. What did you do today?' And I was just a kid!"
If his up-by-the-bootstraps rise from poverty gave Roseman ambition and determination, it also inspired the warmth that served him so well as a mentor. He had seen misery, experienced misery and didn't wish it on others.
"I remember when I was a kid, I asked our rabbi, 'How can I love God?' He thought a minute, then said, 'You can't love God without first loving all his children.' I was very young then, but I've never forgotten that."
Yet another event helped shape him. In 1973, when he was 42, Roseman suffered a heart attack so massive that his doctors weren't sure he'd survive the night. After he recovered, Roseman began setting the alarm on his wristwatch to sound each day at midnight.
"It reminds me that I've been given the opportunity to live another day," he says, "and that I can do something good tomorrow."
Drive, compassion, integrity. That's the Roseman personality that emerged from the crucible of poverty, and it's manifest in his mentoring style. He challenges rather than lectures, plays devil's advocate rather than pontificates. When young entrepreneurs have doubts, he whispers to them, encouraging them to find answers within themselves.
"He sometimes takes positions, and argues with you about them, even though he doesn't really believe in them. He sees value in debate and dialogue."
"He sometimes takes positions, and argues with you about them, even though he doesn't really believe in them," LeJeune says. "He sees value in debate and dialogue."
"He takes a moral high ground that is particularly unwavering. He is very much about doing the right thing all the time. He wants to be successful but not at someone's direct expense. That's had an impression on me on the way I choose partners."
Parker characterizes her lessons from Roseman as journeys to self-enlightenment. "He'll tell a story around similar problems he's had, and he'll ask questions you never thought of. He doesn't give you the answer; he draws the answer from you."
Skaff, born and raised in Lebanon, calls Roseman his "American dad."
"With Jack, the personal and professional are so intertwined," Skaff says. "He is a father figure who wears his heart on his sleeve. On the business side, he has the uncanny ability to home in on the core issue — and he doesn't need a lot of details to understand the core issue. Yet he is a profoundly humane person. He loves people and is so good at understanding the way people function and what makes them tick. That's his forte in business and life."
Last and Best of Breed
Today, at 84, Roseman has reduced his workload but remains active in several of the companies he's advised. He funnels his projects through the Roseman Institute, which he formed initially under the aegis of Buchanan Ingersoll. Don't even mention the "r" word around him.
"Retirement is a bad word with me," he admits. "I can't say it."
He holds court several times a week at Café Sam in Shadyside, regularly lunching with many of the entrepreneurs he mentored, a measure of the depth and permanence of their relationships.
The tech landscape is different these days. Now, start-ups have more sources for advice and capital, although that advice may not be as heartfelt or experience-based as the counsel they get from Roseman.
"There are a lot of support organizations that weren't there before," he says, "but generally, they're run by people who haven't started businesses themselves, although they've rubbed elbows with people who have started businesses."
He calls himself a "dinosaur," and if mentors have gone institutional, then Roseman may indeed be the last and best of breed.
"From my experience, there is definitely no other Jack Roseman," LeJeune says. "Lots of folks in Pittsburgh have taken start-ups through a range of development and had a lot of success. I don't believe there is anyone as open with his time and who gets as much enjoyment from helping people."
And he's still there, still helping. If you're an aspiring entrepreneur, drop by Cafe Sam and slip Jack Roseman your plan.
If he whispers to you, you're in business.
A Who's Who of the Region's Tech Sector
The number of tech start-ups in the region that have profited from Jack Roseman's advice is impressive — and they're not through profiting, as Roseman remains active with several of them. The list reads like a Who's Who of the region's tech sector. It includes:
Agentase, which developed bio tools to detect hazardous chemicals;
Akustica, which introduced what were billed as "the world's smallest analog and digital microphone chips;
B3 Solutions, a Pittsburgh-based company that provides software for various business and governmental applications;
Bossa Nova Robotics, a Strip District firm that develops personal robots;
Cerebellum Software, which created software that allowed legacy computers to interact with e-commerce systems;
Kobold Watch Company, a producer of high-end watches popular with mountain climbers, explorers. U.S. Navy Seals, police and other derring-do types;
Medrespond, a South Side on-line healthcare communications company;
Omega Systems, a software consulting firm;
Paragon Systems, a software consultant specializing in Oracle applications;
Vivisimo, which pioneered methods to refine search engine results.
Not all thrived. Cerebellum, for example, launched with a healthy stream of investment capital but closed after six years. A few, such as B3 and Bossa Nova, are ongoing concerns. But many enjoyed lucrative exits when acquired by larger players in their space.
Perhaps the most dazzling success story is that of Kobold, which Michael Kobold founded while a 19-year-old student at CMU. When he took Roseman's entrepreneurship class and was assigned submission of a business plan, he figured it would be a piece of cake since his company already was up and running. Turns out he didn't know Jack.
"He told me he couldn't grade such a senseless business plan," Kobold recalls, "and that my company was just a hobby: 'Who on earth would buy $1,000 watches that nobody has ever heard of over the Internet?'"
Kobold, however, persisted. Today, from headquarters in the Amish Country of Lawrence County and operations in Pittsburgh and Katmandu, the company sells about 1,000 watches per year, primarily on-line, priced at $10,000 or more. Moreover, Kobold's timepieces have become de rigueur in certain circles. The late James Gandolfini, of The Sopranos fame, presented members of the series' production staff with Kobold watches to show his appreciation, and he was featured in a print ad for Kobold. It was a full-page ad per Roseman's advice that anything less would make the company look small.
"To this day, I run every major business decision by Prof. Roseman," Kobold says. "Contrary to what he will tell you, I listen intently to what he says.
"It's such a wonderful experience when you go into a meeting with him. You're downtrodden and don't know up from down. Here is this guy who can't help but smile and crack jokes in between dispensing important advice. His enthusiasm is contagious and has been a great source of inspiration and personal happiness for me. To me, he's a perfect mix between Father Christmas and Yoda."
He Wrote the Book on Entrepreneurship
Jack Roseman didn't write the book on entrepreneurship . . . hold the phone, he did write the book on entrepreneurship. The 2004 volume, co-authored by Roseman and Steve Czetli, is called Outrageous Optimism — Wisdom for the Entrepreneurial Journey. It features Roseman's signature mentoring recipe — professional advice peppered by personal anecdotes — that has so endeared him to the region's entrepreneurs: Here's Roseman on:
Leadership: "…you can't lead or motivate people until you understand yourself. Many people are born, live their whole lives fooling themselves, then die. An entrepreneur cannot afford to do that… If you understand yourself, you will be able to trust yourself — and that's a big part of being a successful entrepreneur. You need to be able to trust your instincts. But not to the exclusion of what the smart people around you are saying."
Competition: "If you say there is no one doing what you want to do, no one solving that problem, the first thing I have to ask is whether it's a problem worth solving."
Persistence: "Push yourself over the pest-line. It's probably further out than you think."
Ugly babies: "Entrepreneurs are more like parents. They always tend to think their baby is beautiful… The advice I give to entrepreneurs is, if they really want an opinion on how beautiful their baby is, go to the top venture capitalists who invest in their type of venture and ask them for money… that's where you'll get the best judgments on just how beautiful your baby actually is."
Walking away: "It takes both a passionate entrepreneur and a receptive marketplace to succeed. Walk away only when one or the other is missing."
Boards of directors: "At many of the larger corporations, boards become rubber stamps for management. This isn't good for those companies, but for a start-up, a board without backbone can be fatal. You genuinely need smart advisors, savvy in your industry, who are willing to share their candid opinions and ask you hard questions."
Decision-making: "The worst thing a leader or manager can demonstrate to the people around him or her is that he or she can't make a decision. So sometimes even a wrong decision is better than no decision or a delayed decision."
Change: "When things are going great, don't be too happy because things will go lousy again. And when things are going lousy, don't bee too sad because things will go great again. That's life and that's entrepreneurship…"
Hiring: "A major issue in a company is: Do people enjoy working with the people around them? One of the first questions you should be asking when you hire people is, "Would this person be fun to work with?'"
Work-life balance: "Who you are to an organization is only a part of who you are. Who you are as a parent, a citizen, a neighbor or a friend is also important. It's all these things together that determine who you are as a human being. That is the judgment that counts."
Negotiating: "A cardinal rule of negotiating is that the first one who blinks loses. That's why you always have to be willing to walk away. It's also why you have to mean what you say and be willing to stand by it, and you cannot blink."
Optimism: "They say an optimist sees a glass of water half full instead of half empty. An entrepreneur looks at that same glass of water and because he or she is an outrageous optimist, sees a crystal goblet of wine."