Lost Turkey Trail
Western Pennsylvania Conservancy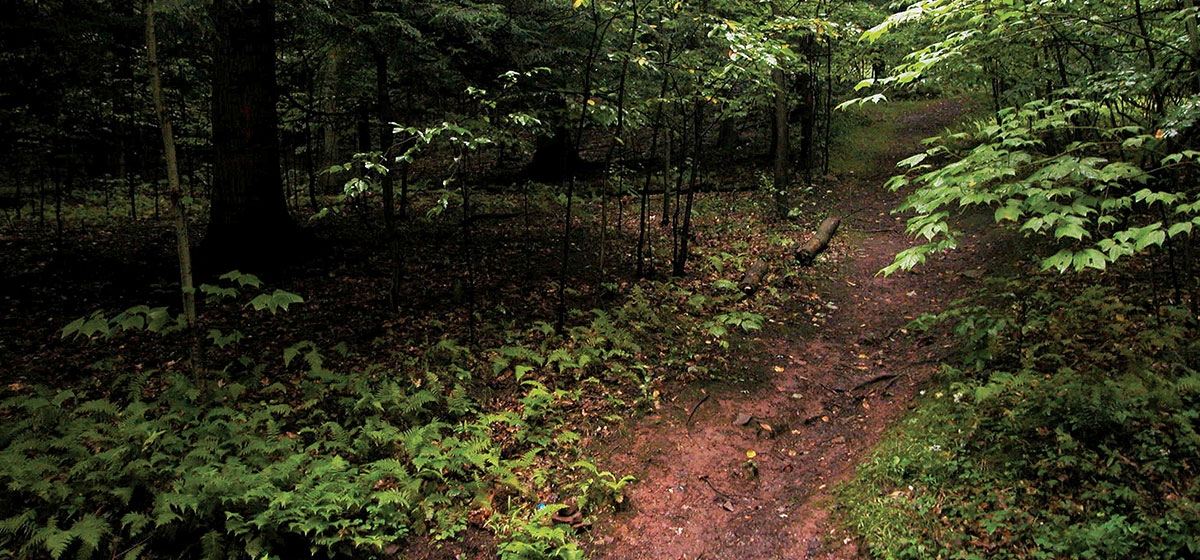 November 20, 2012
One of the more remote hiking trails in western Pennsylvania is the Lost Turkey Trail. The western end of this 26-mile trail is in Gallitzin State Forest in northeastern Somerset County. The trail then passes into Bedford and Cambria counties across State Game Lands 26, and ends in Blue Knob State Park.

With one trailhead on Allegheny Mountain and the other atop Blue Knob, portions of this trail are some of the highest in the state, approaching 3,000 feet. Allegheny Mountain, or the Allegheny Front, is a major landscape feature in the middle Appalachian range and an important migratory pathway for birds, including the golden eagle.
Hiking this trail west to east, one crosses a major continental watershed divide, starting at the edge of the Mississippi River Basin and then dropping into the picturesque Bob's Creek valley in the Susquehanna River Basin. A beautiful section of trail follows along Bob's Creek, a high-quality wild trout waterway.
The upper watershed is almost completely forested, with a wide variety of deciduous trees and eastern hemlock, as well as a diversity of shrubs, wildflowers, mosses and mushrooms. Among the wildflowers is mountain bugbane, a state-threatened species that reaches the northern limit of its worldwide range in this area.
This trail has few hikers and provides an opportunity to get into true backcountry. And the views from various high spots along the Allegheny Front escarpment and from the peaks of Blue Knob State Park provide dramatic stops along the way. Much of the trail property was preserved by the western Pennsylvania Conservancy in the 1980s.