Local Hospitals Brace for the Coronavirus
Photo from Wikimedia Commons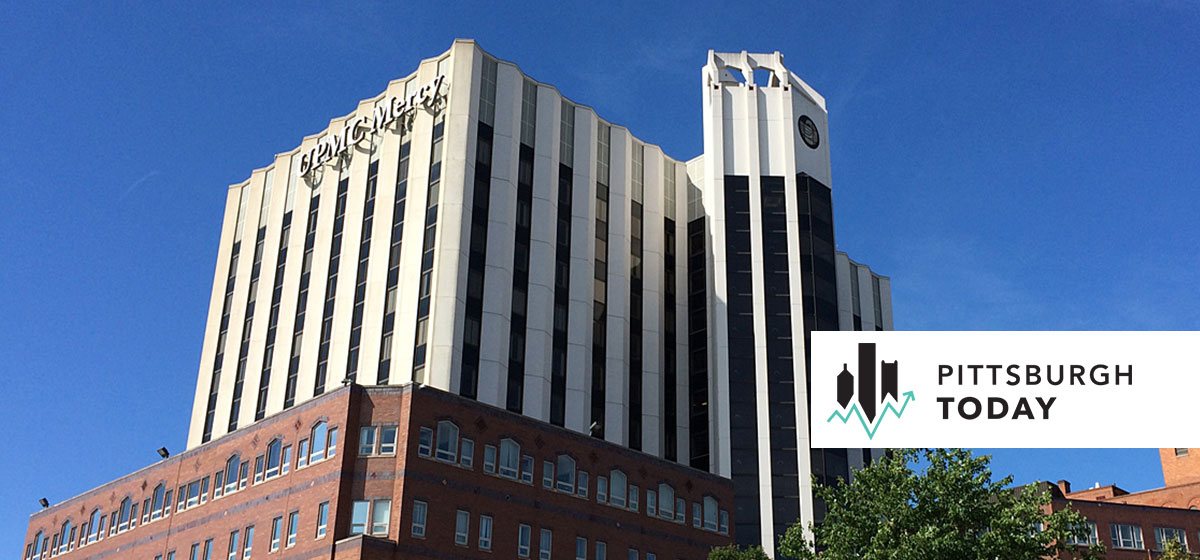 March 9, 2020
The coronavirus has yet to reach southwestern Pennsylvania, buying local hospitals time to put in place strategies for responding to the novel virus that has spread to 113 countries worldwide.

UPMC and Allegheny Health Network, the region's two major health systems, are preparing their hospitals and facilities, educating their providers and addressing the public in line with guidelines from the U.S. Centers from Disease Control and the World Health Organization.
"We're getting a workflow in place, preparing how we would house patients, what floor they would go to, what precautions we would take, who would be notified, how we would communicate with the health department and ready to follow standard practices," said Dr. Nitin Bhanot, division director of infectious disease at Allegheny Health Network.
The first steps involve identifying potential cases and notifying the Allegheny County Health Department. Both health systems are working with state and local health agencies and will screen incoming patients who demonstrate potential symptoms on recent travel from affected areas.
At the moment, samples from patients suspected of having the virus, known as COVID-19, are first sent to a state Health Department laboratory in Exton, Pa. Cases that test positive for the virus are sent to a CDC lab for confirmation.
Suspected patients would initially be given a face mask. The CDC recommends using the standard N95 respirator that health care professionals use to avoid contracting other infectious diseases, such as tuberculosis.
The patient would then be moved into a special room in hospitals called a negative-pressure room, which traps airborne diseases, where specialists will continue to provide care for the patient.
UPMC has 40 hospitals and 8,400 licensed beds and AHN has eight hospitals with 2,200 beds, according to their respective websites. Neither health system provided an estimate of their capacity in the event of a coronavirus outbreak.
At a press conference yesterday, Dr. Graham Snyder, medical director of infection prevention and hospital epidemiology at UPMC, said the hospital procedure to prevent transmission for COVID-19 is the same standard infection prevention precaution. And it involves the using the same personal protection equipment that are used when dealing with other infections, such as methicillin-resistant staphylococcus aureus (MRSA).
But one of the challenges hospitals could face is a shortage of N95 respirators, an issue of concern nationwide. "Everybody knows there's shortages of respirators," Dr. Bhanot said. "We're trying to use them judiciously, so that we keep them for the real cases. We're not using them more than we need to."
So far, the primary treatment used to combat COVID-19 is supportive care to help relieve symptoms. In severe cases, that includes care to support vital organs.
There are currently no approved treatments or vaccines for the virus.
Both local health systems are stocking up on alternative treatments to use if necessary, including antiviral drugs currently under investigation in clinical research trials. "We're preparing all our facilities whether it's a small facility in a rural area or a large academic medical center in Pittsburgh to be able to identify and take appropriate care of a patient with COVID-19," Dr. Snyder said.