Local Artists: Struggling, But Not Starving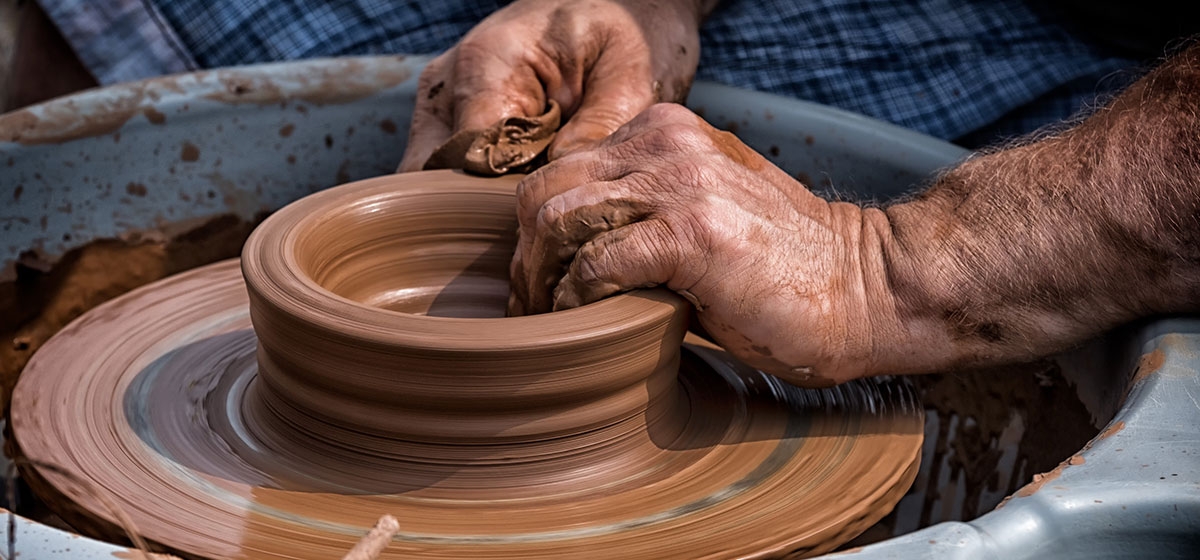 February 20, 2017
Most Pittsburgh artists are getting by financially but find it difficult to make a living off of their art alone. And African American artists are much less likely than their white counterparts to rely on their art as their sole means of support, according to recent survey.

The findings are based an online survey of 187 artists the Greater Pittsburgh Arts Council conducted in the summer of 2016. Most respondents of are life-long Pittsburghers. Others came to the region for education, artistic opportunities and other reasons.
The report found that making a living as an artist in Pittsburgh is often a creative endeavor in and of itself. Artists support themselves by many means, such as by selling their art, teaching, holding full-time or multiple part-time jobs, and by having support from family or a partner.
And the challenges they report include several common to artists elsewhere, such as securing grants, marketing and promoting their work, and finding affordable spaces to work and live.
The survey suggests the majority of artists who responded are relatively comfortable. Some 60 percent own a house, for example, and 94 percent have health insurance.
Such circumstances, however, are largely dependent on support from family or a partner, the survey suggests. Most of the artists surveyed made less than $50,000 last year, including their income from other jobs. However, more than half of these artists reported a household income of greater than $50,000 a year, suggesting their household incomes are bolstered by support from family and others.
While most artists here aren't starving, they are unhappy with the balance of working on their art and working to pay the bills. The survey found that 64 percent are either somewhat dissatisfied or very dissatisfied with their current financial situation.
"The challenge is making those ends meet proportionately—not to cut into your time to do your work, let alone live a life," said David Pankratz, GPAC research and policy director. "Those are tough balances that artists are confronted with and the finding is while many are getting by, it's at a cost. The life-work balance is something people aren't happy about."
African American artists find it more difficult to make a living with their art. Of those surveyed, only five percent of black artists make all of their income from selling or teaching art, compared with 21 percent of white artists who are able to make a living from selling their art and teaching.
And when it comes to securing grant funding, all of the black respondents said they did not think that access to grant funding was fair and equitable, compared with 73 percent of white artists who said they felt funding was equitable.
Equity in the local arts is an issue gaining momentum among arts organizations and funders as they become more aware of disparities across race and communities. Trends in GPAC's annual surveys of arts organizations, for example, show that organizations listed the lack of community connections as the 10th most significant challenge they faced in the 2013. In 2016, lack of community connections rose to the 3rd most significant challenge they face. And diversity and inclusion rose from 12th most significant challenge among arts organizations in 2013 to 5th in 2016.
Some local initiatives are attempting to address the issue. The Heinz Endowments, for example, recently established its Transformative Arts Process as an experiment in allowing community voices to help shape grant-making strategies in neighborhoods that traditionally received little arts funding, particularly strategies serving young people in African American communities.
The majority of artists of all races surveyed by GPAC are optimistic for the future of arts in Pittsburgh, although the findings suggests white artists are more likely to feel that way than their African American colleagues.
"Our gallery scene here is small, and it sort of lowers the nature of the hustle," said Jen Saffron, GPAC director of communications. "Because we don't have this big competitive hustle you can have a seat at the table relatively easily. You can open a gallery in a storefront. You can go to a public meeting and speak out as an artist. You can call your city councilperson and they will answer their phone. These are things that are real in Pittsburgh that aren't real in other cities."