Living in Harm's Way
A Squirrel Hill author unwinds her years in international hot spots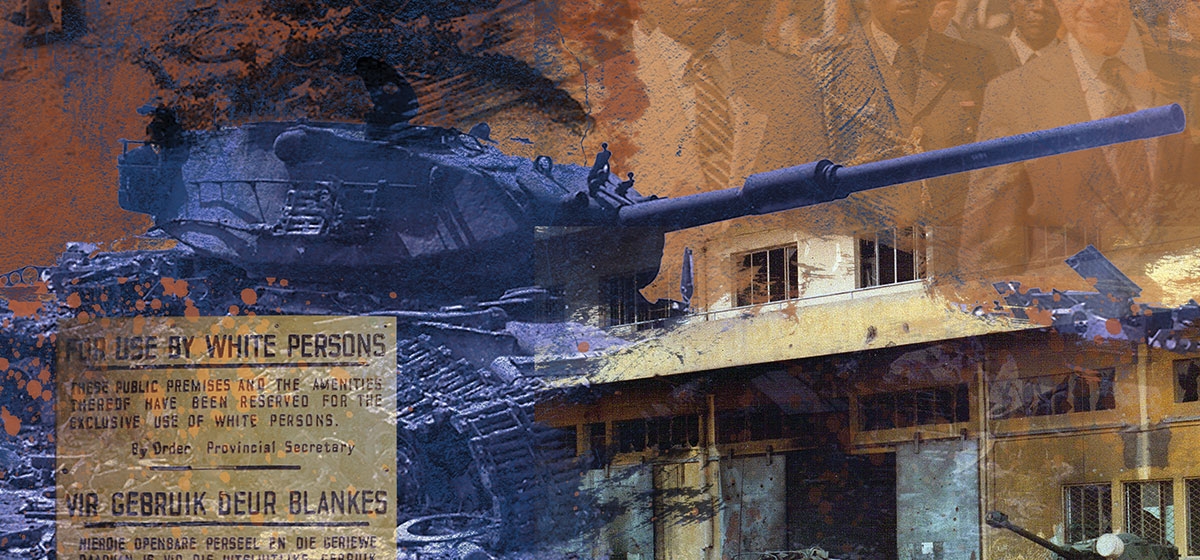 August 20, 2017
Lynda Schuster has had quite a life. now safely squared away in Squirrel Hill, she spent the 1980s and '90s in one danger zone after another. She reported on wars, insurrections and misery in Latin America, the Middle East and Africa for The Wall Street Journal and Christian Science Monitor. After marrying a U.S. diplomat on the rise, she landed with him in the unrelaxing posts of Peru, Mozambique and Liberia. But writing a memoir might be her most challenging mission yet: Can someone who has dodged bullets as a scribe and been driven around in armored convoys as an ambassador's wife tell her life story without bluster and bravado? Her engaging and humane "Dirty Wars and Polished Silver" provides the answer: Yes, absolutely.


The self-described "nice Jewish girl" from Detroit had a fascination with the wider world from childhood. Her nose for global trouble was honed early. Not quite 17, she lit out for Israel, fleeing family angst (divorced parents and all that entails) to work on a kibbutz. In her memoir, she arrives just in time for the 1973 Yom Kippur War. Descending into bomb shelters while fighter jets scream overhead, Schuster gets a taste for action: "The thing about war—as long as you're not dying—is that it's oddly exhilarating."
After college and journalism grad school, Schuster makes use of the best career advice—some lucky breaks—and snags a gig at The Wall Street Journal. After earning her stripes covering agriculture in the Dallas bureau, she leaps at an opening to report from Latin America. It's 1981. Reagan-era shenanigans are afoot. The stakes are high. This is when foreign correspondents usually come off as insufferable swashbucklers. But Schuster wins you over with total recall of her insecurities. On her third day on the job, in Costa Rica on the brink of bankruptcy, her sources have stood her up and "I find myself sitting in the coffee shop of a faded downtown hotel, taking deep breaths through my mouth and trying not to become hysterical. Or pass out from hyperventilation. The Journal's two million readers back home are waiting to read about [Costa Rica's troubles]—and I'm wondering why I didn't choose to become a dental hygienist."
It's also the day she meets the suave and authentically legendary foreign correspondent Dial Torgerson of the Los Angeles Times. They fall madly in love and hopscotch around Latin America, moving in and out of combat zones and political intrigue, and tie the knot. He's 53 (older than her father), divorced with grown kids; she's 26, thriving in her work and determined to stay childfree and have a life of adventure. They make Mexico City home base.
Ten months after their wedding, Torgerson is killed while reporting in Honduras, his car blasted by a landmine later shown to be planted by Nicaraguans and detonated on command. Schuster's account of the urgent negotiations to extract his body from Honduras, her adrenaline- soaked rage mixed with grieving, has the pace of an action movie. "On and on we fly, hurtling through a dusk of matchless beauty," she writes, mission completed. "The glory of the heavens at my elbow, the pieces of my husband at my feet."
After that, most of us would crawl into a shell. Schuster goes to Beirut, where a civil war is in full bloom. Again, she doesn't boast about her derring-do. "The editors needed someone to fill in temporarily; I'm available. A perfect match!" After a brush with mortality herself, she heads back to the USA, assigned to Miami to work on Latin America again. On a routine visit to the State Department for a briefing from the Argentina desk officer, her life changes again. "A tall, lanky man in his mid-30s," Dennis Jett has "dirty blonde hair, blue eyes, nice smile. Terrible tie, though, the color of dried vomit." He's divorced and not shy. Romance ensues, he moves to Miami—and then Malawi. He's No. 2 at the U.S. embassy; she connects with the Christian Science Monitor to cover South Africa, a short plane ride away. Schuster is back in action, covering the waning days of apartheid.
Jett gets promoted to bigger and messier Liberia. Schuster senses real danger from her aggressive reporting in Johannesburg— which makes it easier to ditch the journalism thing and accept his marriage proposal. "I'm beginning to grasp—obvious to most sentient beings—what's important. Love, for instance. … If the tradeoff for being happy again is to embrace something that veers perilously close to looking like Mom's life, then so be it."
They marry in Liberia in 1989 in the middle of a rebel incursion, which is just a taste of things to come. A full-scale insurrection follows. All non-essential Americans are evacuated and Schuster does her best to be essential. "Marrying Dennis was supposed to keep me away from war, but here I am, yet again, desperate to be in the thick of it." Finally forced to leave, Schuster decamps for Sierra Leone, where she awaits Jett's safe passage out. It's one of the best set pieces of the book, the tick-tock of mounting disaster and the courage of the U.S. diplomats in the face of real danger.
I'll let the reader discover the latter parts of "Dirty Wars and Polished Silver," a satisfying third act that details the life of an ambassador's wife. Jett becomes America's man in Mozambique, and Schuster must adjust to the demands of protocol. The ante is upped, however, when he takes the top spot in Peru—where they inhabit a 22,000-square-foot embassy residence with a staff of 23. The glare of the spotlight is intense. Again, Schuster's humor and common sense shine through, as well as her sense of adventure. There's never a convenient time to be pregnant, so why not be so in a country in the midst of a guerrilla war?
Yes, at 38, she broke her pledge not to procreate. "An alarm in my womb went off," she told Dennis, and they beat the reproduction odds for their demographics. (No need for a spoiler alert: The author's bio mentions their daughter.) It's a great twist in a memoir that might appear to be exclusively about geopolitical turmoil amid death and destruction. "How else could we have survived as a species if mothers didn't become hormonally captive love-slaves to their children?" Schuster asks. "I want us to grow old together. Glamour and adventure be damned."