The Lincoln Highway at 100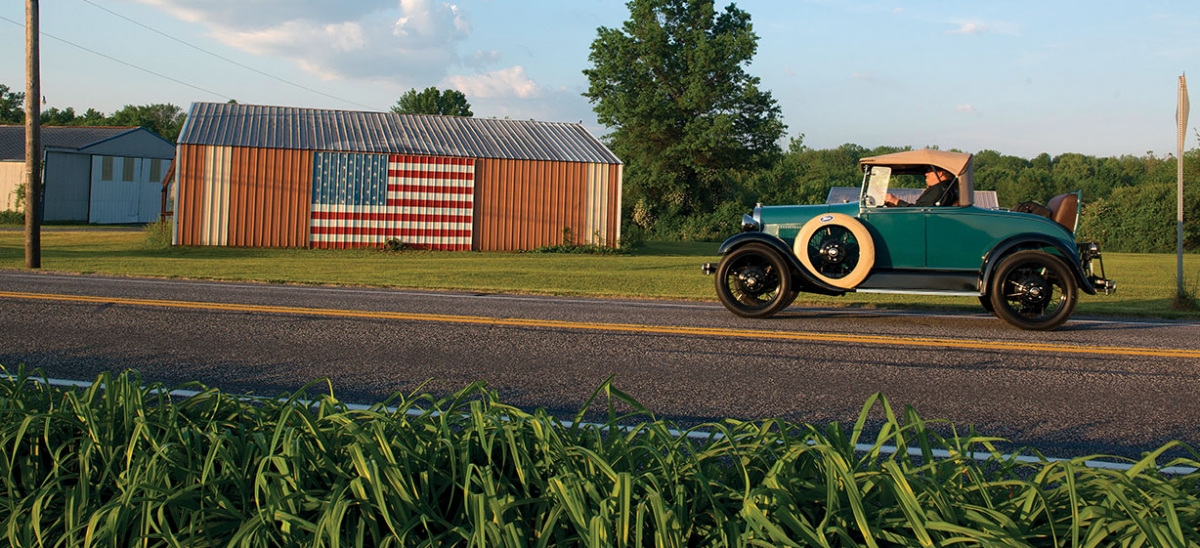 August 20, 2013
Imagine the year is 1910. You are making the journey by automobile from suburban Pittsburgh to Gettysburg on winding roads made primarily of packed dirt. Dry weather makes for a dusty drive. When it rains, cars bottom out in pools of mud. Most roads are impassable in snow and ice. No restaurants or gas stations in sight. Lodging is scarce.
---
---
Then, in 1913, construction begins on a new road—The Lincoln Highway, which winds its way through Pennsylvania's landscape and history.
It became America's first paved transcontinental highway—stretching from New York City to San Francisco. The first major tribute to President Abraham Lincoln (nine years before the Lincoln Memorial in Washington, D.C.), it is credited with nurturing the rapid growth of automobile use and tourism.
Long before the Pennsylvania Turnpike provided shortcuts through mountains, the Lincoln Highway (now, for the most part, known as Route 30) took drivers up steep narrow grades and around hairpin turns to cross the state. After its completion, travelers could forgo unpaved roads or the scheduled routes of trains. The paved highway meant freedom for many.
Photographer John Beale spent three months traversing and documenting Route 30's "Lincoln Highway Heritage Corridor." Enjoy the ride…