Lay your money down
British gridiron fans savor the prospect of a new bet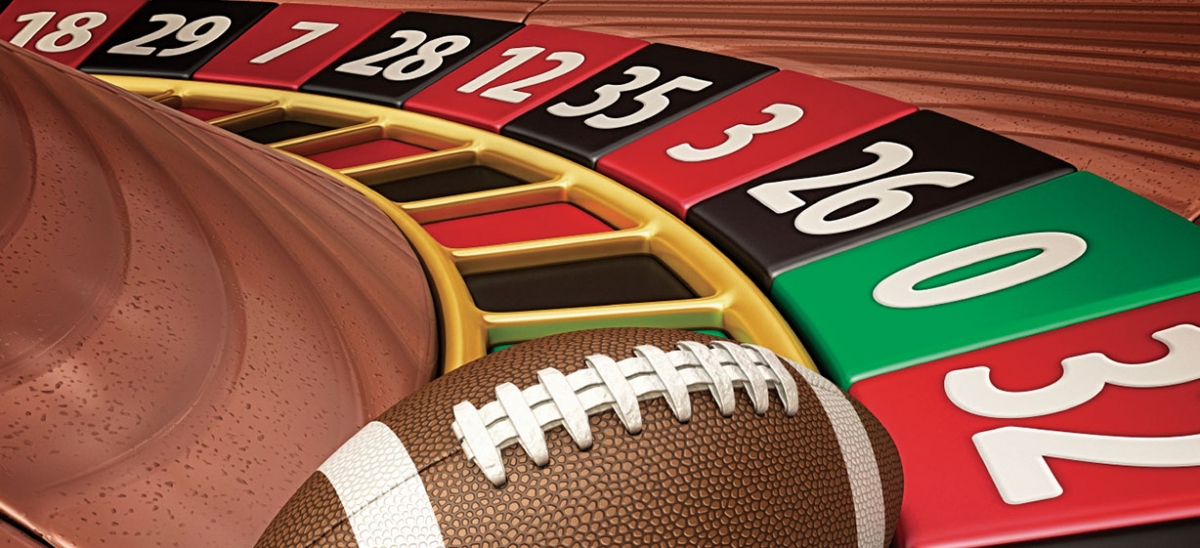 November 21, 2013
I'm embarrassed to admit it, but I've never really caught on to the gambling culture of pro football. Not that I'm totally clueless. I understand the over-under and a pick not covering. But when it comes to teasers, props and such, they might as well be speaking calculus.

This is not the case in Britain, for the betting houses or the fans. So bearing in mind that the National Football League—and betting thereon—have become big favorites in the United Kingdom, we find that Roger Goodell, the NFL commissioner, could be facing a moral dilemma you wouldn't wish on a laid-off guy who finds a widow's purse.
Goodell is feverish on gambling. He's a Jeremiah against Gov. Chris Christie, who's trying to legalize sports betting, thus to make New Jersey casinos the Las Vegas of the East. Legal betting, Goodell thunders, would destroy the integrity of the game.
Hence Goodell's Dilemma: While he crusades against legalized betting in the United States, he is flirting with the idea of putting an NFL franchise in Britain, where betting is not only legal, it's a way of life. What does a crusading commissioner say to an entire nation of integrity-busters?
In the U.K., you can bet on anything that moves and some things that don't. You can even bet on darts, the royals and the Nobel Prize for Literature (Ladbrokes, one of the big three betting houses, made Japan's Haruki Murakami a 3-1 favorite). Betting shops are everywhere, and the stain of mortal sin does not attach to those who visit them.
On a misty morning in Troon, a quaint Scottish seacoast town, I stopped in at Lonsdale's pub ("smiles free, clean toilets") for a wee dram with the biggest gambler in Scotland (he said). He hadn't bet yet. His muse hadn't called. Then I went a few doors up Portland Street to Wee Georgie Truesdale's betting shop. It was bustling. Cecil the schoolteacher put 50p on a greyhound at Shawfield, and a sweet, white-haired grandma in widow's black was getting down on a mortal lock in the fifth race at Ayr. "I back the horsies," she explained. You could find this scene every day all over the U.K.
In the U.S., you need to be in Las Vegas for the legal variety.
NFL football came to Britain in the late 1980s when Pete Rozelle, then the commissioner, having conquered the United States—and driven by an expansionist appetite—began taking exhibition games to London. The early games drew native curiosity-seekers and American expatriates. But when the natives grasped the first-and-10, the touchdown and other fundamentals, it was off to the bookmakers. British friends told me that pro football began to take root as soon as they learned how to bet.
The Brits even one-upped the NFL cheerleaders. Gemma Atkinson, the current and under-dressed U.K. Super Bowl Babe, makes them look stuffily Victorian.
The NFL segued to regular-season games in London in 2005, drawing some 80,000 each at Wembley Stadium. (It would be ill-mannered to mention NFL Europe, the developmental league that went pfft.) Goodell sent two games this season—the Steelers vs. the Minnesota Vikings, and the Jacksonville Jaguars vs. the San Francisco 49ers—and has upped that to three next year. Which means the gamblers will rejoice.
"Our fans in the U.K. have continued to demonstrate that they love football and want more," Goodell offered. A franchise next? "That is not our objective," Goodell said.
Maybe not. But bookmaker William Hill, is betting against him. Hill makes it 4-1 there's a franchise in London by 2020.