Laugh Out Loud
A daily dose of laughter may be just as beneficial as exercise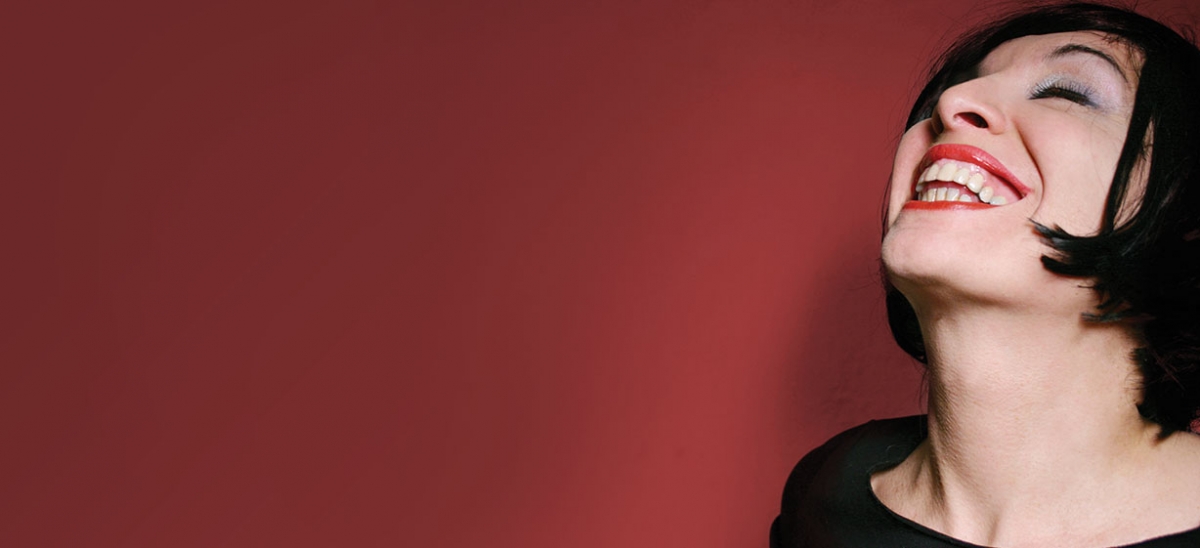 February 21, 2013
David Russell isn't a stand-up comedian. But without much effort, he regularly gets a room full of people laughing for a good 20 minutes or so. Russell is among a handful of certified laughter yoga leaders in the Pittsburgh area. A laugh is often the response he gets when he introduces his line of work. And that's great by him. Russell, of Swissvale, punctuates his conversations with chuckles. He's a big fan of comedians and loves a good joke, but in his role as a laughter yoga leader, he steers clear of humor.
"Rather than trying to make people laugh with a comedy routine," he says, "what we do is simulate laughter. Stimulated laughter is often at someone's expense. Laughter yoga is non-targeted and non-humor dependent. We look at laughter as a form of exercise to relieve stress and no one is going to be made fun of or be the butt of a joke."
At 72, Russell gives laughter yoga seminars to supplement his income now that he's mostly retired from his family counseling practice. He earned his certification seven years ago through the American School of Laughter Yoga. His audiences often comprise senior citizens at area retirement communities. But he also gets invited to present at corporations and organizations, including the American Cancer Society.
Russell starts his presentations with a serious discussion on the history of laughter yoga (which is rooted in India) and laughter research. Before inviting his audience to "ride the laughing roller coaster" or "drink a laughing milkshake," he reinforces that there's no pressure to even crack a smile. Sometimes, all it takes to get an audience guffawing uncontrollably is to have members shake hands, while saying "Aloha ha ha ha." Before long, this somewhat forced laughter turns into stimulated laughter. "It's absolutely contagious," Russell says. "We provide an atmosphere in which people feel safe and comfortable to laugh."
Is laughter the best medicine?
Russell hears this old saying all the time, and it makes him a little uncomfortable. "I promote the relaxation aspect of laughter yoga," he says. "There are some people saying that it's a treatment for this or a treatment for that. I don't promote that idea because I haven't found the research. I'm reading articles all the time on laughter yoga and gelotology [the study of the effect of laughter on the human body] but there just isn't the research showing yet that it's a treatment for something or that it will cure anything."
"I do believe," he adds, "it is a legitimate health practice. It's like getting enough sleep, getting the right nutrition and getting appropriate exercise. There certainly are health practices that support our natural healing ability and I think laughter is one of those things."
What research has shown is that, like moderate exercise, laughter releases endorphins, the body's natural painkillers. It also increases circulation and respiration and directly affects the endothelium, the interior lining of blood vessels, allowing blood to flow more effectively.
The American School of Laughter Yoga website touts laughter yoga as a "powerful form of preventive and therapeutic complementary medicine" which "can improve your productivity at work by up to 31 percent."
Laughing at nothing
Learning to laugh at nothing is a skill, Russell says, anyone can learn. He encourages his audience members to look for daily "laughter triggers" that you normally wouldn't find funny. "For the last three years, I laugh every time the phone rings," he says. "It used to be the bane of my existence because I couldn't get any work done. Now it's like a stimulus. In those 5 seconds I take to walk over to the phone, I laugh."
"One of my goals is to get people to think about laughter in a novel way," he adds. "To help people relax and enjoy life and to laugh in between the difficult times."
Even as an expert laugher, Russell says he doesn't spend 20 or 30 minutes every day laughing. But he finds "I laugh more easily and more readily and I also find that I cry just as readily. My emotions are closer to the surface. It's kind of freed me up emotionally."
To find laughter yoga instructors in the Pittsburgh area, visit the American School of Laughter Yoga website at laughteronlineuniversity.com.