McLaughlin, Ho, Wolf, Freeland, Purcell, Magovern
Noting the passing of prominent Pittsburghers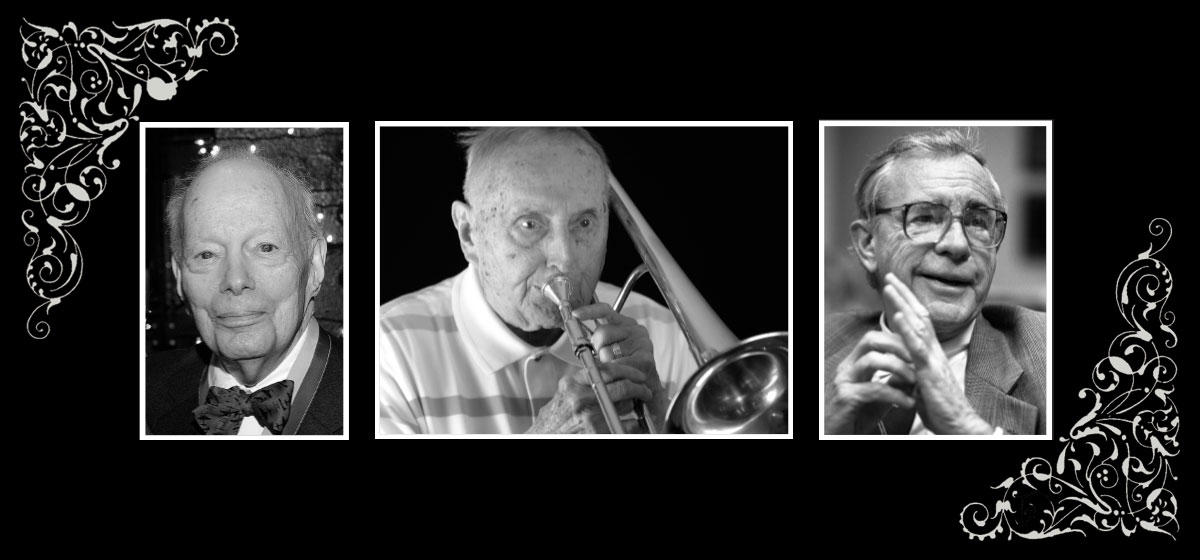 February 20, 2014
Aloysius "Ish" McLaughlin Jr., 79
An engineer who grew up in Swissvale, Ish McLaughlin rose through the ranks to become president of the Dick Corp., building it into one of the nation's largest construction companies. A consummate strategist, tireless worker and smart businessman, he won major contracts including the restoration of Washington, D.C.'s Union Station, the Pittsburgh International Airport, and the Hillman Library. With a big and winning personality, McLaughlin was a mentor and advisor to many.

Wendell Freeland, 88
A leading member of the Tuskegee Airmen of World War II, Freeland became a champion of the Pittsburgh civil rights movement. One of the first black graduates of the University of Maryland School of Law, Freeland came to Pittsburgh in 1950, arguing numerous cases, including desegregation of the Highland Park pool. He chaired the board of the Urban League of Pittsburgh from 1962–67 and served as senior vice president of its national board.
Monto Ho, 86
Ho was an internationally recognized researcher of infectious diseases. At Harvard University, where he earned undergraduate and medical degrees, he studied under Nobel Prize winner Dr. John Enders. He came to the University of Pittsburgh in 1959 and became a leader in the research of interferon, produced by the body to fight viral infection, and in the understanding of the cytomegalovirus infection. Ho was a former chair of the Department of Infectious Diseases and Microbiology at Pitt's Graduate School of Public Health and former chief of the School of Medicine's Division of Infectious Disease. In 2006, Ho and his wife, Carol, pledged $2 million to establish an endowed chair in infectious diseases and microbiology at Pitt's Graduate School of Public Health.
Jack Purcell, 94
With a sparkling personality and a twinkle in his eye, John E. Purcell made his Jack Purcell Orchestra Pittsburgh's society band for generations. He played trombone with the Pittsburgh Symphony Orchestra before making his own orchestra his full-time job, playing up to 200 gigs a year at Pittsburgh's biggest events. The key ingredients to his 70-year career were a musical gift and infectious enthusiasm that made people want to get out of their chairs and dance.
John Wolf, 93
A member of the Kaufmann department store family, Wolf was a leading philanthropist in Pittsburgh's Jewish community. He led the effort to combine three family philanthropies that ultimately became the Jewish Community Center of Pittsburgh (JCC). Wolf was a decisive figure in building the JCC and expanding its camps and locations. Professionally, he was a project manager at Dravo Corp. and merchandise manager at Kaufmann's before founding NAPCO Building Products, where he was CEO and chairman. Wolf was also a past vice president of the United Jewish Federation of Greater Pittsburgh.
Dr. George J. Magovern, 89
Magovern came from a family of doctors and became a world-renowned surgeon pioneering transplant and open-heart surgery. He performed the world's second lung transplant and the first heart transplant at Allegheny General Hospital, which developed a national reputation during his tenure. He was also an inventor, co-creating the first sutureless heart valve, which saved time in open-heart surgery, thereby saving more lives. Dr. Magovern also developed the Allegheny Life Flight system, one of the first in the country. He pioneered the use of two mechanical pumps that took over heart functions until a patient's heart healed, and co-founded Respironics Inc., which developed numerous medical devices to ease respiratory function and grew to include 5,500 employees.