Muse, Hunker, Herberman, Schoyer, Sector, Dill, Michaels, Heasley, Caste, Eck, Churchill
Noting the passing of prominent Pittsburghers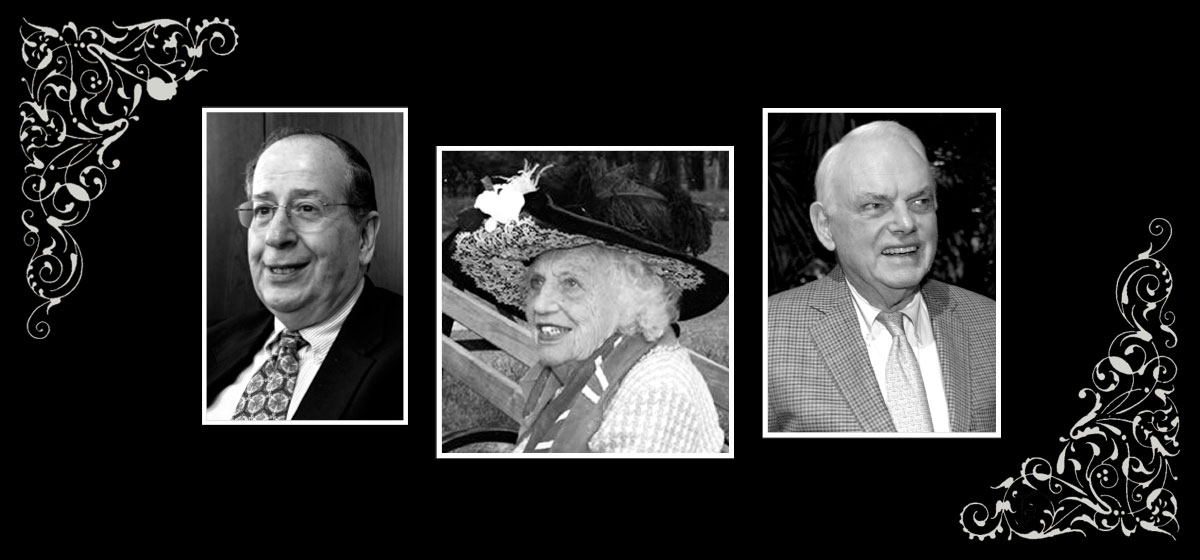 August 20, 2013
Charles Muse Jr., 77
A coal industry executive, Muse was among those who answered the call in the late 1960s to invest in bringing professional hockey to Pittsburgh and create the Pittsburgh Penguins. Muse was a longtime supporter and officer of the Sewickley Valley YMCA and Sewickley Valley Hospital.

Jeffrey Hunker, 58
The Clinton administration's leading cyber security expert, Hunker became dean of Carnegie Mellon University's H. John Heinz III School of Public Policy and Management. A Harvard engineering grad with a Ph.D. in business administration, Hunker in 2010 published the book "Creeping Failure: How We Broke the Internet and What We Can Do to Fix It."
Dr. Ronald Herberman, 72
Dr. Herberman was founding director of the nationally renowned University of Pittsburgh Cancer Institute. A leading National Cancer Institute researcher of natural killer cells that help the immune system fight cancer, he came to Pittsburgh in 1985 to start an oncology center. However, at the urging of the late Dr. Thomas Detre, Dr. Herberman expanded his plan, launching a broader initiative that would become a national leader in cancer research. He recruited top experts, raised money and opened the Institute's lead facility, the Hillman Center, in 2002.
Elizabeth Schoyer, 94
Mrs. Schoyer was born and died on the same Squirrel Hill property that had been her grand-father's farm. A past president of Pittsburgh's Junior League, she was part of the Carnegie Museum's original class of docents and a founder of the Freedom House Ambulance Service, which served the Hill District.
Edgar Michaels, 89
Michaels was a successful businessman and leading advocate for improvement of the city's North Side. He helped establish the former Northside Civic Development Council and hired young Tom Murphy, Pittsburgh's future mayor, as its executive director. Michaels was asked to fill a spot on city council, which he did. Elected in 1970, he did not run in 1974, but later served on the city planning commission and numerous boards, including ACTION-Housing.
Alden Sector, 84
Sector came to Pittsburgh in 1955 to teach at Sewickley Academy, and for the next 33 years taught fifth and seventh grade to generations of Academy students. A consummate gentleman, he was a pillar of the school community, serving as interim Middle School head and a school trustee. His favorite teaching topic was ancient history.
Paul Heasley, 63
In 1999, Heasley founded the Pittsburgh Riverhounds soccer team, in order for his son and other young players to have role models in the sport. He sold the team in 2004 but is credited with bringing professional soccer back to Pittsburgh after a 13-year hiatus.
Edward Churchill Jr., 75
The former chief executive of Heinz Australia, Churchill was keenly interested in the Pittsburgh arts, serving on the Pittsburgh Public Theater board and donating to organizations, including the Pittsburgh Symphony Orchestra and the Pittsburgh Zoo & PPG Aquarium.
Dr. James Dill Jr., 94
An obstetrician and gynecologist, Dr. Dill practiced in McKeesport for 45 years, becoming clinical chief and president of the McKeesport Hospital medical staff. After retiring at 72, he consulted at a free clinic and volunteered at Magee-Womens Hospital's Pittsburgh Children's Center. Beloved by patients, he was a caring, friendly man who, among many interests, loved to dance.
Lucian Caste, 88
After fighting as a U.S. Marine in the battle for Iwo Jima, Caste helped his developer father finish the Whitehall shopping center that bears the family name—Caste Village—and then went on to a successful career in architecture. His buildings include the St. Louise de Marillac Catholic Church in Upper St. Clair, the John M. Conroy School for Exceptional Children, Christ United Methodist Church, and the Upper St. Clair Post Office. He was a board member of numerous Pittsburgh institutions, including of the Western Pennsylvania Conservancy, Pittsburgh Zoo and Aquarium, and Carnegie Mellon University, where, among other things, he was responsible for reuniting Andrew Carnegie's family in Scotland with the Pittsburgh university.
Carl Eck, 81
Carl Eck was a founder and senior partner of the law firm Meyer, Darragh, Buckler, Bebenek & Eck. A leading local trial lawyer, Eck was dedicated to his Catholic faith and his family.