Keeping international graduates
Surviving the tangled visa process is a challenge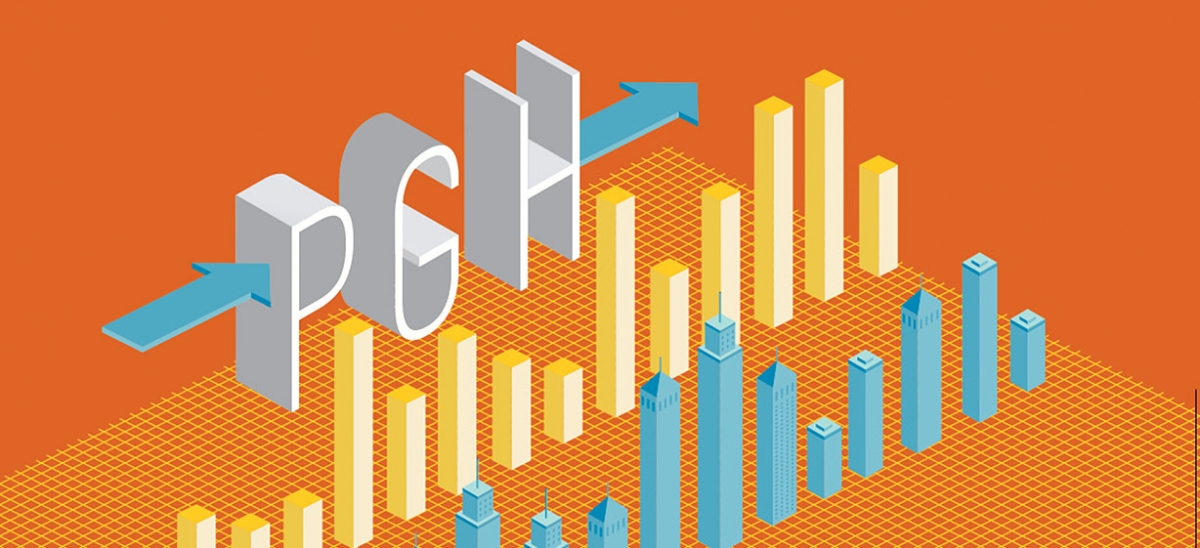 February 20, 2016
Alexandra Oliver had been a writer, editor, researcher, art critic, lecturer, curator, community organizer and entrepreneur. She earned her Ph.D. in Pittsburgh. She had a job offer in Pittsburgh and wanted to stay in the city where, she said, she "found a niche."

But Oliver is Canadian, and for international graduates like her, getting legal permission to live and work in the United States can be a difficult and uncertain journey.
For all of her education and experience, it took the help of immigration experts and attorneys, the will and resources to survive months without being able to legally work, persistence and luck to win the prize she sought—an H1-B visa, the most common work visa for recent graduates.
Oliver was granted the three-year visa in October. She's one of the fortunate ones. The U.S. government allots enough visas to cover fewer than half of the international graduates who apply.
The complex, frustrating and often fruitless process to be allowed to stay and work in this country is one of the biggest obstacles to retaining international graduates in a region where bolstering the thin foreign-born population is a priority for local government, businesses and economic development groups.
Wanted: A more diverse region
Southwestern Pennsylvania has struggled to attract immigrants for decades. Only 3.6 percent of the region's population is foreign-born.
Yet, international students flock to its universities. The region ranks 15th out of 118 metro areas in the number of F-1 visa holders, the most common student visa issued to foreign students in the U.S., according to a 2014 report by the Brookings Institution.
About 59 percent of international students in Pittsburgh major in science, technology, engineering and math disciplines and about three in four come to pursue graduate studies.
Beyond helping to create a more diverse region and skilled workforce, there are significant economic benefits to retaining international students. They contribute more than $27 billion to the U.S. economy each year and about $1.4 billion in Pennsylvania alone, according to a 2014 report by the Institute of International Education.
A tangle of rules from the start
Current immigration policies don't allow international graduates to stay in the U.S. without a job. The most common path for international students to legally work begins by applying for the Optional Practice Training Program (OPT), which allows them to work full-time for one year after graduation, although those with STEM degrees can apply for an extension for up to 29 months.
A common misconception is that employers have to handle the OPT process, which can discourage hiring international graduates. In fact, universities handle the OPT as part of a student's F-1 visa.
"A number of employers in Pittsburgh don't understand that for OPT they don't have to do anything. They don't have to pay anything. They can just hire you," says James Stockstill, a Pittsburgh immigration attorney. "That's the No. 1 thing that we need to make sure employers understand."
Genevieve Cook, director of the Office of International Services at the University of Pittsburgh, said most graduating students apply for OPT. There is no cap on the number of students eligible for OPT, but they face many barriers.
If, for example, they are unemployed for more than 60 days, they can lose their status and must return to their home country. "This limit brings a lot of pressure to find a job right away, which means they can't be as selective about where that job is located," Cook says.
They also are limited to jobs in their general field of study. "You can't be an English major and decide to work at Starbucks," Stockstill says.
Pittsburgh does a relatively good job keeping international graduates local one year or so after graduation. According to the Brookings study, 44.5 percent of foreign graduates who found work under OPT stay in the region, which ranks Pittsburgh 28th out of 118 metro areas on that retention indicator.
But the longer an international graduate remains in the country, the more complicated and uncertain the legal process becomes.
Many apply, few succeed
When permission to work under OPT expires, the most common path is for students to find an employer to apply for an H1-B visa on their behalf.
"No matter how well you did in school, if you don't get a visa, that's kind of like a shut down," says Floyd Ding, a Chinese national who is a sophomore computer science student at Carnegie Mellon University. "That's my main concern, and all international students who want to stay here after graduation—that's their biggest concern."
But the chances of getting one are slim. Last April, 233,000 petitions were filed nationwide for 65,000 available H1-B visas and for the additional 20,000 that are allotted exclusively for people with advanced degrees. The application period closed in a record five days, and the visas were awarded by a lottery.
Most employers have to compete to get a prospective employee one of the limited number of H1-B visas. But the cap doesn't apply to some other employers, such as universities, nonprofits and government research organizations, giving them and those they want to hire greater access to the precious visas.
In Pittsburgh this year, the highest number of H1-B requests were filed by the University of Pittsburgh and UPMC.
Restrictions apply
As Alexandra Oliver discovered, life as an H1-B applicant is often not easy, particularly as it relates to work.
The H1-B calls for a "specialty occupation," which means that an applicant's job must require a bachelor's degree or higher in a specific field or a combination of experience and education.
"If you have a position like a lab tech, which requires a B.A. in biology with no experience, you're going to meet that requirement," Cook says. "But there are challenges for someone applying for a position not directly in their field of study."
Oliver was one of them. She came from Ottawa expecting to finish her doctorate in art and architecture and then look for a tenure-track job back in Canada. But Pittsburgh grew on her. She got involved in civic issues, did freelance writing, some community organizing and crafted a diverse resume that didn't neatly fit in the strict parameters set for H1-B applicants.
After graduation, she took advantage of OPT as a visiting lecturer in the history of art and architecture department at Pitt for a year, then lined up a job as a content producer and editor at the Energy Innovation Center.
Because a Ph.D. in art and architecture wasn't a natural fit for the position, Oliver had to solicit the help of immigration lawyers, former professors, the CEO of her company and others to make the case she was qualified for the job.
But she and her employer misjudged how complicated and lengthy the process is. After her OPT expired, she had to survive for several months without legal permission to work while she waited to hear if she was approved for an H1-B visa.
"I was invited recently to give a lecture at Carnegie Mellon and they were willing to pay me. But I cannot be seen to be accepting work," she said in August while she was waiting. "I can't freelance even if I get my H1-B. I still can't take a second job. I can be as enterprising and creative as I want, but I will never make more than the salary which is stated on my H1-B."
Costs and uncertainty for employersM
The costs and risks of the H1-B application process aren't limited to the applicant.
The complex visa process and the financial costs associated with it can dissuade companies, particularly smaller ones, from hiring international graduates. H1-B application fees vary. But fees can cost a company several thousand dollars in addition to having to pay for the legal work involved.
"Employers get turned off most of the time because of the effort, because of paying the money, which they wouldn't do if they hired a citizen or a permanent resident or someone who has employment authorization," Stockstill says.
Large, global companies are the principal recipients of most H1-B visas in the United States. "With larger companies, the cost of getting visas is not prohibitive," says Kevin Monahan, director of career services at Carnegie Mellon University. "It's much more of an investment for a smaller company and on top of that you might end up losing. I think one of the hardest things is that there's a lot of uncertainty."
A chief source of that uncertainty is the small number of visas that companies subject to the cap must compete for when sponsoring someone for an H1-B. "Perhaps there would be even more employers on that list if the H-1B cap wasn't a challenge," says Linda Gentile, director of the Office of International Education at CMU.
Ding has set his sights on working for a large company with ample resources to help him through the process. "A lot of other international students feel that way. Most of the bigger companies don't have visa restrictions. And there's more security with getting a visa." He plans to head to New York after graduation in search of such an opportunity.
Not Oliver. Having overcome the obstacles to getting an H1-B visa, she is drawing a paycheck from the Energy Innovation Center. And while she still can't accept pay for freelance or other outside work, she prefers to stay. "I found a niche here. Whatever you want to do, you might as well go ahead and do it because no one's done it yet. And there's going to be 100 people to support you. Pittsburgh's amazing that way."