Keep the Home Fires Burning?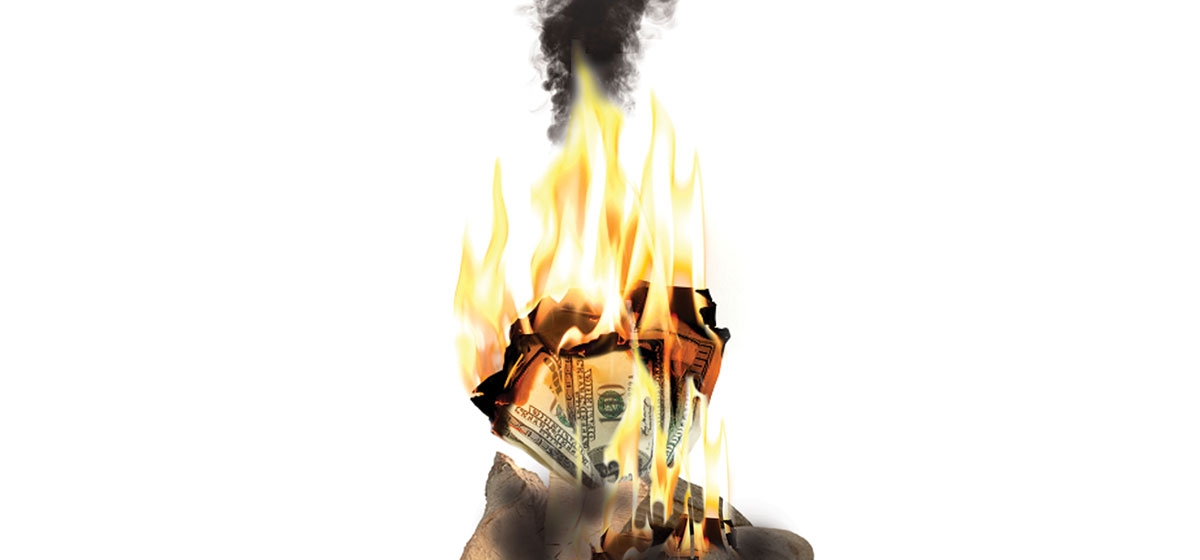 February 21, 2013
In our yard, there's no shortage of trees that old age or wind bring crashing back to earth. I cut and split this wood the old-fashioned way—with a wedge and a sledge. And as the old adage goes, "He who chops his own wood warms himself twice." I work at home, and on winter mornings, as snow swirls outside the window, I sit with my laptop in front of the warming fire. For a work station, it's hard to beat.

So imagine my dismay after meeting with local air quality experts and learning that my lovely fires are part of our region's air pollution problem. For years, local groups debated the validity of studies showing our air quality was among the nation's worst. Only when the Heinz Endowments launched the Breathe Project did the right dominoes fall and the region's leaders join to face the facts.
For most of us, it's always been someone else's problem to solve. For instance, 70 percent of our pollution wafts into the region from the west, created by coal-fired power plants. That's a federal problem. And there are the local companies whose smokestacks aggravate the situation. That's up to the CEOs. It turns out, however, that the rest of us play a part too, for good or ill.
I no longer take public transit, so I know my role in vehicle emissions. But what about at home? To find out, I called Conservation Consultants Inc., the leading nonprofit that performs energy audits. I didn't expect to find much to improve, given that our appliances are energy efficient and the house is insulated.
There are two kinds of audits—a simpler walk-through and a more detailed visit which costs about $450. I chose the latter, and on a recent 20-degree day, Jonathan Nadle and assistant David Chunn appeared with lots of gear. They checked our utility bills and usage. They meticulously inspected our appliances for safety and energy efficiency. Then came a room-by-room inspection, complete with infrared gun. The final step involved installing a powerful fan in the front doorway, which blew air out, creating negative pressure that revealed the leaky places in our house. In our case, the fan pulled a strong, cold wind up from the basement where areas I'd never noticed were nearly open to the outdoors.
It all took about five hours—elongated by my questions (Did you know that the average American uses about 100 gallons of water a day?).
Nadle followed up with a detailed report, showing problems and solutions. Our house turned out to be average, neither egregious nor efficient. We could fix a number of doors and windows and patch the major basement gaps. And we will, at a cost of about $500. That alone is expected to reduce our gas bill by about 10 percent. And Nadle emailed me later saying I can get a $500 tax credit if I do the work this year. No brainer.
We also could replace our incandescent lights with energy efficient lights that use 75–90 percent less energy and last 10-50 times longer. No chance of that, however—my wife hates LED bulbs.
And finally, my fires. As it turns out, the EPA estimates that wood fires cause about five percent of PM 2.5 pollution—the tiny particles that elude the body's defenses and cause lung and heart problems. And the biggest blow to my manly image of keeping my castle warm through my own efforts? Not only do my fires pollute the air, they waste more heat than they produce. The fireplace sucks in huge quantities of outside air and air already heated by the furnace and sends it up the chimney, wasting energy and money.
So next winter I'll burn fires, but just for special occasions. Yes, I'll miss the regular fires, but duty calls. And yes, it's a sacrifice, but it has two benefits—cleaner air and saving money. So perhaps it's time for a new adage: "He who chops his utility bill saves himself twice."