Improving Muscular Fitness: The Basics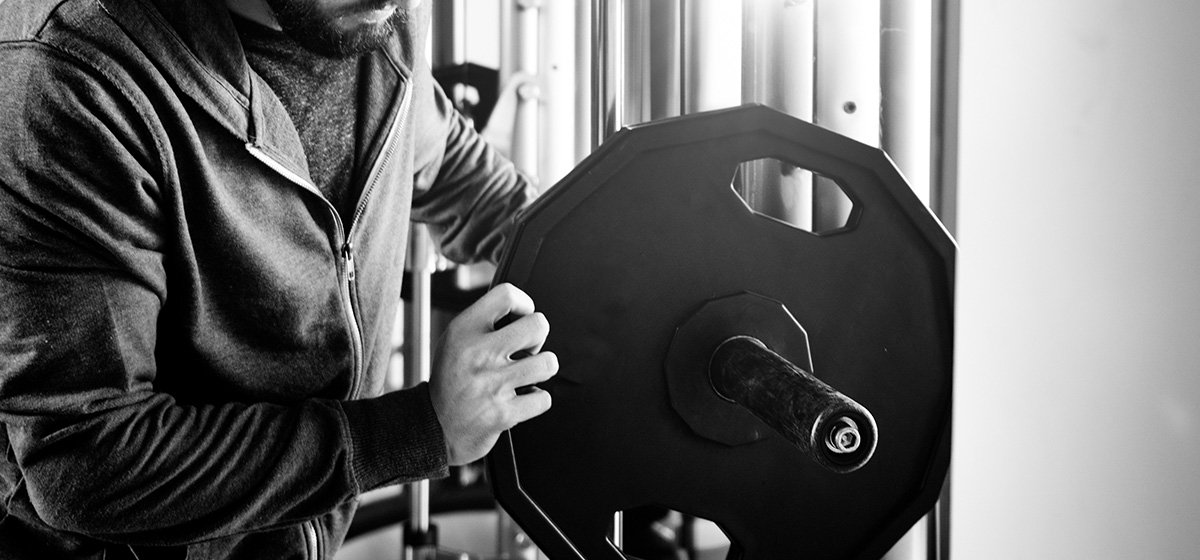 November 2, 2020
Question: "I am a 40-plus-year-old who has never lifted weights, but I want to get stronger and more toned. Can you provide some guidance?"
When we speak of getting stronger and more toned, we are really talking about improving muscular fitness, which comprises three primary components: strength, endurance and power.
Strength is the maximum force that a muscle or muscle group can exert one time. For example, a man who can bench press 160 pounds has twice the strength of a man who can bench press 80 pounds.
Endurance is a measure of a muscle's or group of muscles' ability to sustain repeated movements. The woman who can perform 20 push-ups has greater muscular endurance than an individual who can perform only 10 push-ups.
Power is the explosive aspect of muscular fitness, expressed as a measure of how quickly strength can be displayed through a range of motion. Athletes competing in sports such as soccer, basketball and volleyball place a premium on the ability to produce explosive movement. For those individuals, muscular power is more important than strength.
All three aspects of muscular fitness can be improved through resistance (weight) training. In addition to the obvious benefits of toning and strengthening your muscles, resistance training can also improve balance, stimulate greater bone density and enhance coordination. Preserving muscle mass, particularly as we get older, also plays a key role in maintaining a healthy body weight. Lean muscle is the engine that moves our body from one place to another. While a car engine runs on gasoline, our human engine is fueled by calories. The more muscle packed onto your frame, the more calories your body will burn every minute of every hour of every day.
To improve our level of muscular fitness, we must move muscles out of their normal comfort zone—a practice commonly referred to as overloading the muscle. Maximum strength gains are generally developed through a program of low repetitions (reps) coupled with heavy resistance. Improvement is linked to muscle growth resulting from increases in contractile proteins and connective tissues. Muscular endurance and tone are best developed and improved through a program that utilizes lesser weight coupled with a greater number of repetitions. The resistance to be lifted, pushed or pulled can be provided by machines, free-weights, elastic bands or your own body weight.
Designing your program
A weight training program customized to match your personal level of muscular fitness and long-term training goals is referred to as an exercise prescription. Research has identified specific prescriptions used to develop muscular strength, endurance and tone. Improvements are stimulated by gradually increasing the frequency of the movement (number of repetitions), the resistance to the movement (weight), and/or the duration of the workout (number of sets).
The American College of Sports Medicine (ACSM) recommends the following guidelines for normal, healthy adults. Special conditions, such as a history of heart disease or high blood pressure, should be evaluated on an individual basis with a physician.
A complete workout should focus on the seven major muscle groups: chest, back, shoulders, biceps, triceps, legs and abs. Select 8–10 exercises that target these areas. Strengthening the body core will provide a solid foundation for more specific muscle shaping exercises later on.
Target the largest muscle groups early in the workout. Exercises such as the bench press (chest), military press (shoulders), and pull downs (back) are done before curls (biceps) and push downs (triceps).
Perform each exercise through a full range-of-motion.
Perform both the lifting (concentric phase) and lowering (eccentric phase) portion of exercises in a controlled manner.
Maintain a normal breathing pattern when lifting the weight. Holding your breath can cause a significant increase in blood pressure.
Increase the total volume of exercise gradually and in small increments.
Strength train every other day, or possibly every third day, to allow muscles ample time for recovery.
Workouts lasting longer than one hour are associated with higher dropout rates. Streamline your program.
If possible, exercise with a training partner who can provide motivation and assistance if needed.
Finally, make a conscious effort to differentiate between pain and soreness. Expect some soreness during the initial stages of a weight training program, particularly if you have not lifted before, but extreme discomfort is a different story. Stop exercising immediately if you feel sharp pain during or after a workout.