Healthcare On Demand: There's an App for That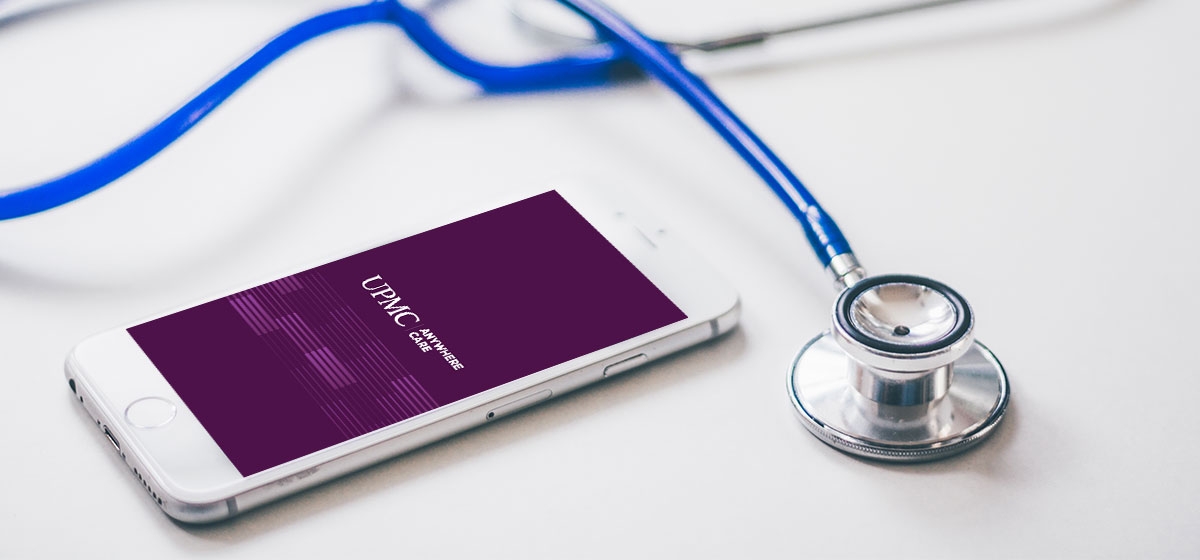 May 6, 2017
We've all been there. You think you might have the flu, and you need to see a doctor, stat. You call your PCP but she's booked solid for the next three weeks. So you hop in your car and fight the traffic to the urgent care clinic, only to find out there's an hour-and-a-half wait. Wonderful. Wouldn't it be nice if you could actually see a doctor when you needed to?
Well, now you can. The UPMC AnywhereCare app is a new smartphone-enabled platform that enables you to receive high-quality care from emergency room professionals 24/7, all from the comfort of your own home or office.
"People want convenient, high-quality care when and where they need it," says Kim Jacobs, vice president of consumer innovation at UPMC Health Plan. "With AnywhereCare, patients can initiate a visit with a UPMC physician without the hassle of traveling to an office or taking time off of work."
AnywhereCare is part of a rapidly growing medical trend known as telehealth. Here's how it works: Using the video camera on a smartphone, tablet, or computer, patients age three and older experiencing any of a variety of non-emergency symptoms can be seen face-to-face by a health care professional who will assess the symptoms, recommend a treatment plan, and, if necessary, send prescriptions directly to the patient's pharmacy so that treatment can begin immediately.
Health conditions treated via the AnywhereCare platform include anything from sore throats and upper respiratory illnesses to back pain and seasonal allergies. For these types of problems, a careful assessment of the patient's signs and symptoms is usually sufficient to make an accurate diagnosis. Otherwise, the patient is referred for in-person evaluation; however, this is recommended in only about 10 percent of cases.
"This type of visual interaction via high-definition video enables the trained provider to perform an accurate examination of multiple important physical findings without actual laying on of hands," says Jacobs, adding that, with existing patients, the clinician will already have access to the patient's medical records and history. The numbers seem to support these claims. Thus far, nearly 90 percent of patient issues are resolved during AnywhereCare virtual visits and do not require follow-up care.
UPMC first built and launched an asynchronous platform back in 2013 to allow plan members to request and receive treatment guidance from a physician within 24-72 hours. Given the success of these visits, along with the advancement of telehealth technologies and the consumer demands for immediate access to providers, they began the development of the AnywhereCare app in the summer of 2015 and officially launched it in November 2016. 
Telehealth applications such as the AnywhereCare app represent one of the fastest growing facets of the healthcare industry. In a recent study published in the medical journal Health Affairs, the nonprofit research organization RAND Corp. found that more than a million Americans used phones or video conferencing for medical inquiries in 2015. Furthermore, between 2006 and 2015, the Centers for Medicare and Medicaid Services saw its telemedicine spending jump 604 percent to $17.6 million.
These figures are no surprise to Natasa Sokolovich, who serves as executive director of Telehealth at UPMC. "The healthcare industry is undergoing rapid changes right now," says Sokolovich. "As the population ages, the demand for convenient, quality, low-cost healthcare is making options like AnywhereCare a viable alternative for more and more people."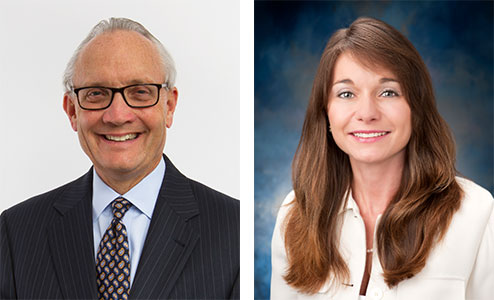 (Left) Kim Jacobs, vice president of consumer innovation at UPMC Health Plan. (Right) Natasa Sokolovich, executive director of Telehealth at UPMC.
AnywhereCare is available to all patients within Pennsylvania, regardless of whether or not they are UPMC Health Plan members. The cost of a virtual visit is between $10 and $49, depending on your insurance coverage; you're responsible for the cost of any necessary prescriptions.
Insurance companies like telehealth too, since it also helps to reduce their costs. An internal study conducted by UPMC found that, on average, insurers saved $86.60 per visit when patients chose the virtual rather than the traditional option.
Currently, if you use the AnywhereCare app, you can expect an average wait time of around six-and-a-half minutes. Not bad, but will wait times increase as usage increases? Sokolovich says no. "We are constantly evaluating the provider staffing needs for the UPMC AnywhereCare visits to ensure that patient demands for visits are met, without increasing the wait times." Since the launch, Sokolovich says they've actually seen a decrease in wait times, adding that there is a provider back-up strategy in place to immediately add additional providers should the number of patients in the queue exceed their threshold.
Moving forward, Jacobs says UPMC plans to continuously update and improve the AnywhereCare platform as new technologies become available. "With the rapid advancement of telehealth technologies, we have already seen many enhancements and expect more to come."
Significant efforts are already underway to add easy-to-use peripheral devices, such as a Bluetooth blood-pressure cuff, thermometer, and more, which will help enhance the biometric data available to providers. They also anticipate adding scheduled visits with specialists and PCPs to make it easier for members to visit with their UPMC provider.
Says Jacobs, "UPMC is committed to ensuring that patients are able to request and receive care right when and where the care is needed."
The AnywhereCare app is available for free download on smartphones or tablets via the Apple App Store or the Google Play Store. A desktop version is also available at myupmc.upmc.com/anywhere-care