Flipped Out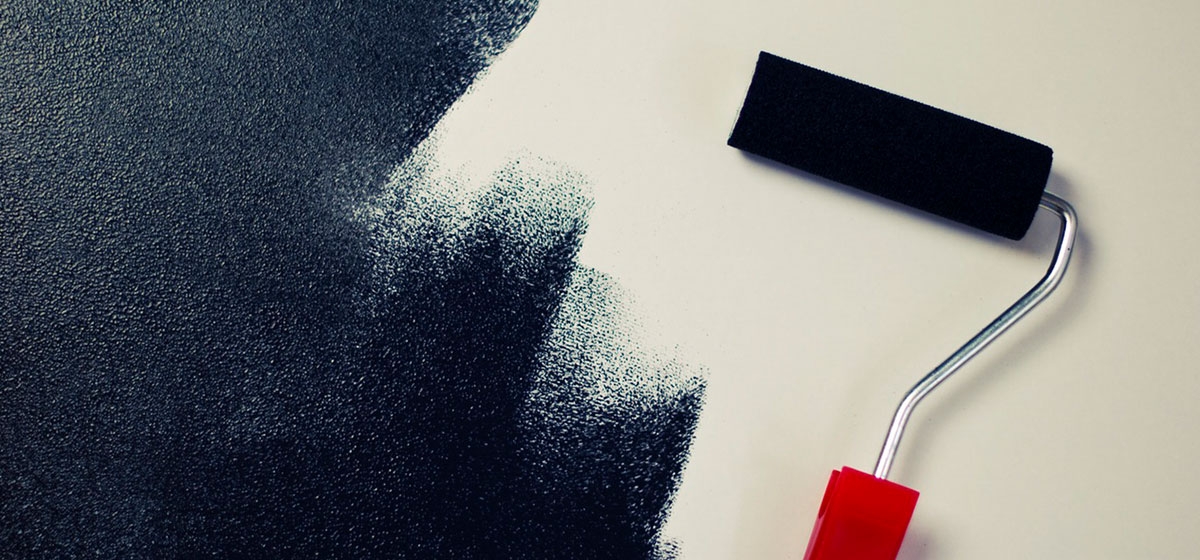 December 24, 2016
Our adventure began with a two-sentence conversation with Eric as we watched our new favorite HGTV show, "Flip or Flop." The show stars Tarek and Christina El Moussa—a young, attractive (and a bit annoying) married couple who buy property, flip it, and sell it, usually making an outrageous profit.
Eric: "We could do that."
Me: "Not if we want to make any money."
That was the end of the discussion. But after being married for 16 years, I knew Eric well enough to know that the wheels were turning, and this topic was far from closed.
For the next few weeks, I noticed the stack of dog-eared and highlighted "real estate investing" books by Eric's side of the bed: Find It, Fix It, Flip It!, The Millionaire Real Estate Investor, The Book on Flipping Houses, and Flipping Houses for Dummies, and I would catch Eric secretly surfing on auction.com and the City of Pittsburgh Foreclosure websites. Something was up. I kept quiet, preparing myself for the multi-media presentation I knew was coming.
He broached the subject a few weeks later, this time with spreadsheets, notes, a binder full of articles and printouts from websites, armed to shoot down any of my thousands of objections. The only weapon available to me to defend against his onslaught was common sense. It wasn't enough.
Me: "You know, they (Flip or Flop couple) have a crew. And a nanny. We only have us. No nanny. And the market here is very different than California. Plus I just don't want to do it."
Eric: "So we hire somebody for the work we can't do. The kids can help too. It will be fun! We can work together! Family time! And people are making tons of money flipping houses here. We just need the right house, in the right neighborhood."
After a few weeks, he finally wore me down and I agreed, ignoring the voices in my head warning me this was a BIG mistake. I tried telling myself that maybe it could work. I pictured myself as Christina—the extent of my hard work would be throwing garbage in the dumpster, then freshening up to go pick out travertine tile, granite countertops, and new fixtures. I could be the designer, handle the landscaping, and stage the house with vases of fresh flowers. Eric could handle all the dirty work. I was already counting (and spending) our new-found riches.
Eric did more research, went to some Pittsburgh Real Estate Investors Association meetings, interviewed a few successful "flippers," and attended some sheriff's sale auctions downtown in the courthouse. He was sure that if we bought the right property, we could flip it and sell it within 6 months. He was a very quick study; and after showing me a few properties on-line, and learning the ins and outs of foreclosures, he suggested bidding in an online auction on a cute little two-bedroom Craftsman in Brookline. I thought it would take more than a click of a mouse, but I was very wrong. One bid and we owned it. Almost too easy.
Buying the property was quick, but actually getting the key took much, much longer. Closing usually takes 30 days, but with our luck, it was closer to 90. Why the delay? The mortgage company that we bought the property from didn't actually HAVE the deed. We didn't know, but this is common practice among some operators in the industry. After we bought it in early August of 2014, we finally got the key in October, leaving us a just a few short months to do our work if we hoped to sell before winter.
Eric failed to mention that he had never actually SEEN the inside of the house (one of those pesky rules regarding purchasing a foreclosed property—you can't get in). He assured me that he did peek in the windows and it all looked very clean. I said I hoped there wasn't a dead body propped in the fireplace just out view, squatters, or the remains of a basement meth lab. Just to play it safe, the first time we went in the house, the kids stayed home.
The walk-through was happily uneventful. We saw just a few big-ticket items—possibly a new roof, furnace, some electrical work, and a new retaining wall. Add some cosmetic fixes and it would be ready to sell. Our timeline of mid-November looked well within reach.
Then came hiring the contractors. Never before had the many differences between my husband and me been more obvious.
Ours is a union made in renovation hell… A Craiglister married to an Angie's lister. I demanded we hire contractors with referrals, insurance, recommendations, testimonials, credentials, licenses, criminal background checks, voting history and FBI clearances. Eric demands that they have a pulse and that their eyes follow motion.
After spending a couple weeks of moving shrubs, cleaning and painting, we noticed the front sidewalk had been dug up with a backhoe. A neighbor (who always seemed to be around when we were working on the house) sauntered over and said, "Yep, looks like the gas company came around to do some maintenance work." A phone call to Columbia Gas revealed that they did more than just "maintenance work." We discovered that once a residence has been uninhabited for over a year, the gas company just doesn't turn the gas off—they sever the line. Our failure to inform the gas company that we owned the property cost us $2000 and a month delay to have the line re-installed. I guess our pickup truck parked almost daily in the driveway and the "SOLD" sign on the front lawn wasn't enough of a tip-off.
Turning on the water for the first time started a sprinkler display rivalling the dancing fountains at PPG. The bank (which previously owned the foreclosed property) hired cheap labor to replace the stolen copper pipes with PEX tubing. In some cases, rubber bands held the pipes together. Add another $1,000 and two weeks to our ready-to-sell date.
The roofer Eric hired (who Eric told me later "had looked a bit drunk when he first came to the house," but hey, he WAS cheap!) did a switcheroo and replaced the expensive and sturdier shingle we agreed upon with much cheaper, flimsier one. I found out when I saw some of the extra unused shingles in the dumpster. When confronted, he said, "The shingle store ran out of the ones you asked for. These are just as good."
I realized that, of all the ways to prepare for the holiday season, spending it in an unheated basement, scraping mineral deposits off walls and painting cinderblock in 15-degree weather (shivering while my husband hovered nearby kindly pointing out all the spots I missed) is not my top choice.
The low point was finding myself in the basement, removing mouse droppings and cobwebs with a Shop-Vac. I really doubted that Christina would even be caught dead with a Shop-Vac, let alone attacking mouse droppings. Where was my travertine tile? My design ideas? My color schemes? My open-concept kitchen?
Our kids, at first so excited about "family time," weren't as eager after a week of "chipping in." We set up a card table and chairs in the living room, plugged in a space heater, and let them do homework. After an hour the novelty wore off and they begged us for lunch, and wanted to go home.
I was becoming a "flip widow." Eric would work at his paying job, eat dinner, leave, and return hours later not with alcohol on his breath and a strange perfume on his clothes but rather exhausted and hunched over, with paint stains on his shirt, covered in dirt and grime, with drywall dust in his hair. This "other woman" was costing a lot of money and taking an incredible amount of time. Weekends and any free time belonged to the flip, while my evenings were spent with the kids while he was having the time of his life driving the 40-minute commute to Brookline and working until 9 p.m.
After so much time on this renovation, I was still not as handy as one would expect. Eric asked me to get a surform and I asked him if it was "the thing that looks like a giant lemon zester." He was stunned that I didn't know what a surform was; I was shocked at his ignorance of the mighty lemon zester.
We put the house on the market for two weeks in March of 2015, and quickly had a verbal agreement from a buyer. Finally! The end was near.
Then came the late night phone call from the buyer's real estate agent. Some punks had broken into the house through the basement door, most likely after the already-gone copper pipes. We replaced the door, the agent calmed the buyer, and the sale went through. We did clear a small profit, enough to pay for dinner at Olive Garden (With dessert! And appetizers!).
I hoped that our stint as flippers was over. But Eric has a short memory, was a bit heady with the success of our first one, and thirsted for something bigger. So we're now in the midst of flipping a two-unit rental property in Bellevue. Now a well-oiled flipping machine, I expect we'll be done sometime in 2024. Assuming I don't "surform" him to death before then.