Fede Artisan Pasta
A flavorful find in North Huntingdon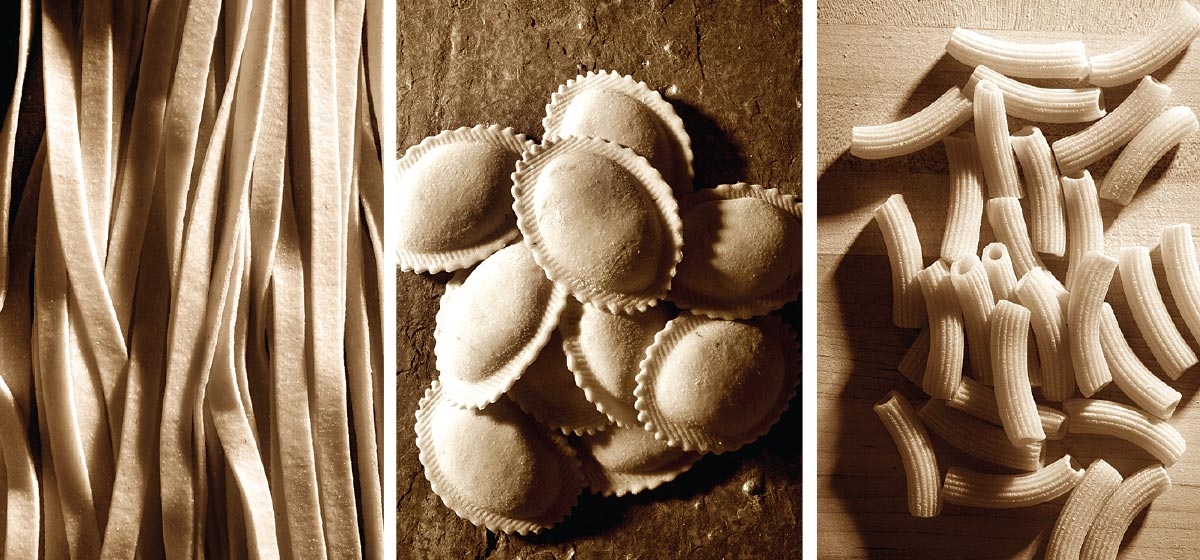 August 30, 2012
Cooling autumn temperatures call for a change in dinner palate from salads and grilled chicken to heartier fare. Pasta is perfect on a crisp fall evening… and perfect pasta is created daily at Fede Artisan Pasta in Banco Business Park in North Huntingdon, Pa.

If you dine out in Pittsburgh, chances are you have already eaten their pasta. Fede Artisan Pasta crafts traditional and specialty pastas for over 100 local and national restaurants.
Steve Salvi started the company in 2005 in the basement of his home. Using family recipes from Abruzzo, Italy, and techniques he learned at his mother's elbow, he started creating a variety of shapes not often found in stores. Making deliveries from the back of his Honda, Steve gave local discerning chefs samples of his pasta, and his business quickly grew.
Today, the kitchen basement has been replaced by a more modern facility where a small staff makes custom batches of pasta, ravioli and hand-made gnocchi. Still a family business, it is not unusual to see Steve's wife, Jennifer, serving meals while their baby (the youngest of their six children) sleeps peacefully in a quiet corner.
Of course, they still make traditional rigatoni and linguine, but their repertoire of over 40 shapes includes casereccia, ricciolina and braccialeto. Although pastas are available online in five-pound packages, you can purchase any of the 20 or so fresh pastas available daily at the warehouse in smaller increments. In addition to the pastas that Fede Artisan Pasta creates for retail sale, they create dozens of specialty "signature" items that are custom-made for individual restaurants. High egg content combined with in-house blended flours results in a rich, delicious flavor not found in store-bought pastas.
If you do make the drive, plan on going on a Monday, Wednesday or Friday when they also serve lunch in their intimate (14-seat) dining room. The three-course meal is $10 and includes complementary Italian wines that the Salvi's purchase from Joe Barsotti of Barsotti Wines on Smallman Street. Recent menus have included a salad with pistachio nuts, shaved Romano cheese, blood orange puree and vinaigrette; gnudi (a type of gnocchi made from ricotta cheese and a little bit of flour) with fresh pesto; graminga pasta with mushrooms, garlic, parmesan cheese, banana peppers and broccoli; and bruco pasta with braised short ribs in a rich tomato sauce.
For a special evening, Fede Artisan Pasta holds private warehouse dinners for 12–14 people. The four-course dinner includes wine and is by reservation only. If you have culinary aspirations of your own, you can make arrangements for your group to participate in a private pasta-making class. As the business grows, so does its need for space. Plans are already under way for a new, larger facility that will be opening in fall of 2013.
For a delicious lunch or dinner and the ultimate in pasta, try Fede Artisan Pasta—it's worth the drive!
Fede Artisan Pasta, 1061 Main St., North Huntingdon, Pa. 15642. Visit cenacolorestaurant.com or call (724) 689-2176.