The Greatest Sport?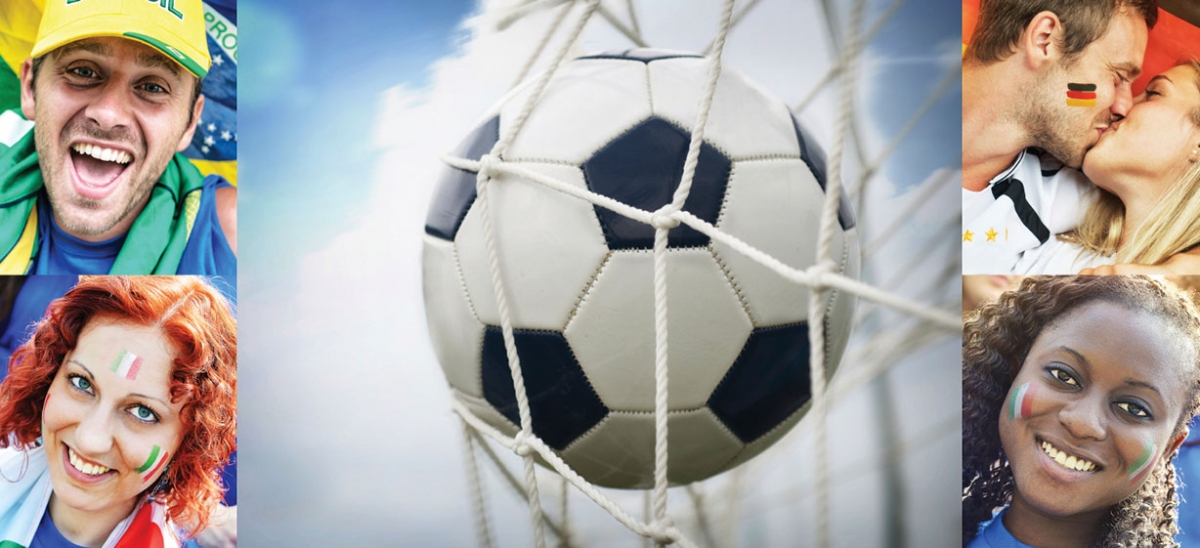 May 21, 2014
As far as I'm concerned, the summer of 2013 was a bust. It was supposed to be the summer of the 17-year cicada, humming with a biblical infestation of the things. But there wasn't so much as a chirp or whirr, and not one gawking husk on a fence post. And I waited 17 years for that?

The summer of 2014, however, will not be silent. This will be the summer of the World Cup. Of soccer. It comes around every four years. It only seems like it was yesterday.
Other sports have fans. Soccer has evangelists, and a great game will be lucky to survive them. They fall upon you at your shrimp cocktail and at Cub Scout fundraisers. Their sermons invariably begin with: "What do you mean, you don't like soccer? Don't you realize soccer is the most popular sport in the world?" Against a non sequitur of that magnitude, the best response is a hasty retreat.
This World Cup will bring teams from 31 countries to Brazil June 12 to July 13, as you will note every time you turn on the TV. Soccer fans love to sing and wrap themselves in flags, and also enjoy a pitched battle or two, and so Brazil is turning out 170,000 security police.
This all, quaintly enough, takes me back to a Scottish seacoast village in July 1994. Over a dry sandwich and a cool pint in the pub that Sunday evening, I marveled at the locals yelling and carrying on in front of the TV. It was Italy vs. Brazil in the World Cup championship game in Los Angeles. But what was this? The players were simply taking turns kicking the ball at a defenseless goalie. The match had ended nil-nil, a local explained, and now they were in a shootout. So, I said (to myself, of course), "in the greatest game of the greatest sport, in front of countless millions, they're pitching pennies to see who wins." I wonder if that's changed.
Big-time soccer came to the U.S. through that '94 World Cup, by the way. U.S. Soccer had begged for the World Cup. FIFA, the world soccer ruler, seeking a foothold in the U.S., agreed, on condition that U.S. Soccer establish a pro league. Was that a bribe? Well, no—just a quid pro quo. Anyway, the U.S. got Major League Soccer.
Pro soccer had come to Pittsburgh, and left, long before that, with the Pittsburgh Spirit (1978–86) of the Major Indoor Soccer League, played at the Civic Arena. Soccer returned, outdoors, in 1999, with the Pittsburgh Riverhounds of the United Soccer League at Highmark Stadium at Station Square.
A primer, as it were, might help the uninitiated through this World Cup:
We all know you're not allowed to touch the ball. You have to kick it. This takes great skill and admirable forbearance.
The uniform consists of lightweight shorts and a shirt suitable for ripping off, in the event a goal is scored. Which is followed by an announcer with the lungs of a humpback whale and a starved ego yelling "Goaallll… etc."
Soccer officials don't throw flags and step off penalties. They're much like tarot dealers, flashing cards indicating various degrees of doom. The dreaded yellow card is a warning; the even more dreaded red card is banishment; and there's no substituting for the departed.
One would think that a game that inspires such universal passion would have caught on in the sports-crazy U.S. But it hasn't. Soccer has been likened to hockey, another game that doesn't enjoy great popularity. The usual rap on hockey is you never know where the puck is. Fair enough. Unfortunately for soccer, you always know where the ball is, but who cares?