Energy & Pittsburgh
Our resources and expertise are keys to the region's future
Graphics by James Hilston and Jennifer McNulty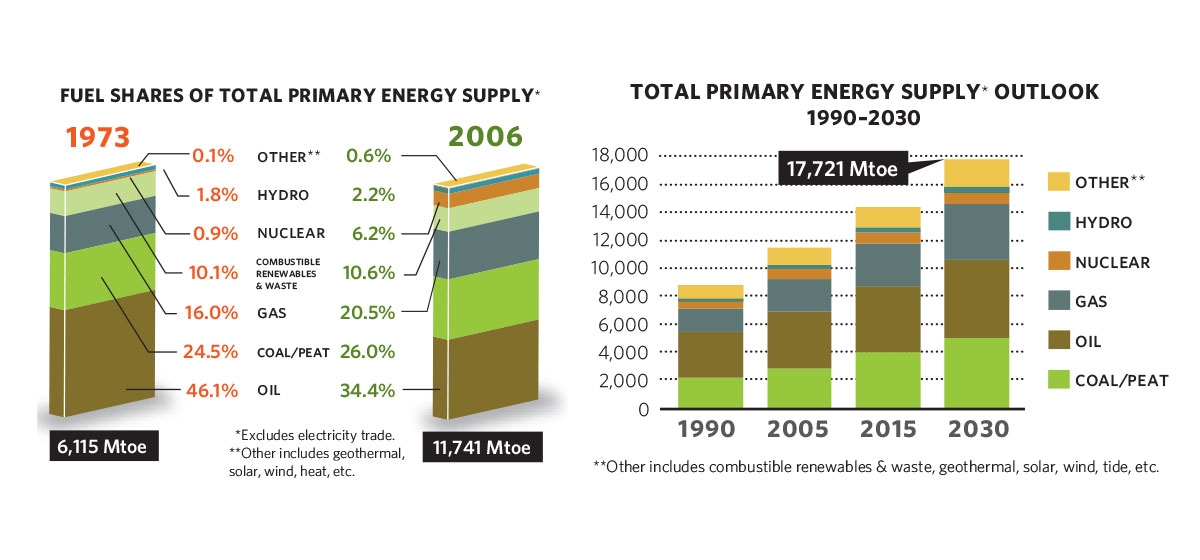 August 20, 2009
Beginning in this issue and then picking up steam over the next three, Pittsburgh Quarterly is publishing a series examining Pittsburgh's contributions to and potential in the realm of energy.

Few regions in the world are as well prepared as greater Pittsburgh to play a key role in a variety of different energy sectors. When you put the pieces together, what emerges is a compelling scenario.
Westinghouse is the world leader in nuclear energy. Consol is one of the nation's leading coal companies. The Marcellus Shale, containing largely untapped natural gas reserves, has touched off a new gold rush in the region, as companies vie to purchase leasing rights and get rigs in the ground, even as energy prices have plummeted. And a host of other companies contribute in a variety of ways: Eaton, Ansys, EQT, PPG, Plextronics, BPL Global and scores of others, including the region's electricity companies. Finally, the region's brainpower—at the University of Pittsburgh, Carnegie Mellon University, West Virginia University and the National Energy Technology Laboratory (NETL) in South Park—is among the world's most concentrated and capable.
If you look at the graphic on this page, a few things are clear. First, look at the large percentage of energy produced by what can be called core sources—coal, gas and oil—compared with the amount provided by alternative/hybrid sources. Second, you'll see that based on current consumption rates and population growth expectation, energy usage is expected to climb dramatically in the next four decades, nearly quadrupling from 2005 to 2050.
From these two facts, a couple of realizations emerge. One is that the idea that simply replacing oil, gas and coal with renewable sources is not realistic. A second, however, is that our core sources alone will not be sufficient to support global needs.
In short, our future energy needs are not a matter of the core energies vs. nuclear vs. renewables. We will need all of them. And beyond that, we are going to need to develop the technology to maximize each source and to make each as environmentally acceptable as possible.
The bulk of our energy series will begin with the winter issue and continue through summer, and it will look at three main categories: core energy, alternative/hybrid energy and energy management. In each of these arenas, Pittsburgh is particularly poised to both make dramatic contributions to the world's energy needs and to grow dramatically in regional jobs and expertise.