Drue Heinz winner brings humanity to adversity
Dog Years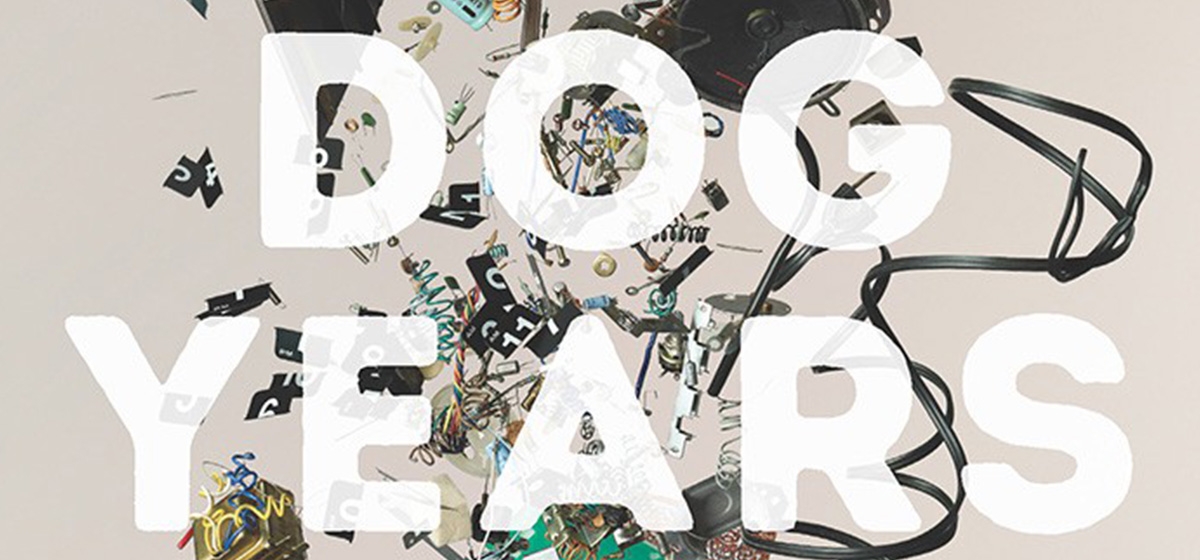 October 10, 2016
When Melissa Yancy describes aspects of facial reconstructions, fetal surgery and kidney transplants in her short-story collection Dog Years (University of Pittsburgh Press), she writes knowingly, not gratuitously. The 2016 Drue Heinz Award winner and Phoenix native, comes honestly to this perspective as a fundraiser advocating for health-care causes. And while several of her stories are back-dropped in hospitals, it's the character development in these nine tales that count most.

Chosen by Pulitzer-Prize recipient Richard Russo of Empire Falls-fame, Dog Years employs thoughtful voices for a range of characters. From Laurie, who selfishly lives in her past glory, to Julian, a gay fetal surgeon caring for a dying father, to Laura, a former Fulbright scholar, now yoga teacher, Yancy's narrators are likeable, honest and insightful. It's a recipe that makes this readable collection both humorous and all-too-human.
While Dog Years follows characters acting in (mostly) acceptable ways publicly, what's most compelling is how Yancy humanizes them, revealing their inherent flaws. It's a dichotomy that shows her mostly female protagonists dealing with the effects of their actions through internal dialogue, letting the truth be more bluntly revealed. The irony here is that the stories often take place in the world of medicine which seeks to overcome flesh-and-bone frailty but can do little to enhance emotional growth.
In the title story, medical researchers Ellen and Gordy search for a cure for Duchenne muscular dystrophy, a rare genetic disease which their nine-year-old son Zach has. One scene shows the candles on his Space Shuttle birthday cake reading "36," since, "Zach argues that because of his short life, his age should be treated like dog years. He gives himself four years for every one, and shouts out dog years! when they tell him he isn't old enough to do something." This poignancy both celebrates the moment and reminds readers of the impending tragedy his parents hope to stave off through the science they glad-hand to keep funded.
Told through Ellen's perspective, every interaction in "Dog Years," tends to highlight parental devotion, from baking Cheerios class treats at a moment's notice to attending a college fair for their older son, Tyler. There, she chats with another woman, "the kind who has made enormous effort not to let herself go." Bemoaning the fact of raising boys, she says, "But we lose our sons…(a)fter marriage, they're gone." For the practical-minded Ellen, the finality of Zach's condition leaves her feeling both helpless and happy for what she has, rather than wallowing in what will be lost.
This focus on overcoming adversity continues in "Miracle Girl Grows Up" where Miriam, described as being, "petite…4'10," with a "heart-shaped face and doe eyes." Now a 32-year-old survivor of a teratoma surgery, where the tumor often contains hair, bone or teeth, her rare mutation made her fleetingly newsworthy as a newborn patient yet still sustains her sense of identity. Miriam calls it "a secret part of herself that had been ruthlessly sliced away at birth," and she comes across as jaded and cynical, especially about romantic life.
"Miracle Girl…," focuses on Miriam's interactions with a "round and ruddy" man, who once was the voice of Winnie the Pooh. Yancy excels here in creating a rich internal landscape with the protagonist adding needed exposition and a degree of justification for her actions. It also renders Miriam as less petty and more nuanced. Thankfully, her emotionally aloof actions feel less guarded by the story's hopeful resolution.
Again and again, throughout grounded and nicely crafted stories, Yancy keeps digging to show what motivates her lead characters. In "Hounds," readers meet Jess, the coordinator for a surgical program working to repair the severely wounded faces of veterans described as "a flap of skin stretched over the maw of his head…the smooth divots where the eyes should have been." Characterized as a "little loud, blond and attractive, but with a deep voice and slumped posture that suggested a masculine comfort in her own skin," Jess's only lasting relationship is with her beagle, Captain. That he's a rescued lab animal with myriad health issues plays nicely as a metaphor for the feelings toward lovers she can't let go of or forget.
With past Drue Heinz winners including Pittsburgh's Stewart O' Nan (In The Walled City) and Jane McCafferty (Director of the World and Other Stories), Yancy is in good company. To that end, Dog Years is a steady and often remarkable collection that highlights a talented writer deftly plumbing uniquely human motivations.