Coronavirus May Strengthen Pittsburgh's Ties to Wuhan
Photo by Jiaxuan from Flickr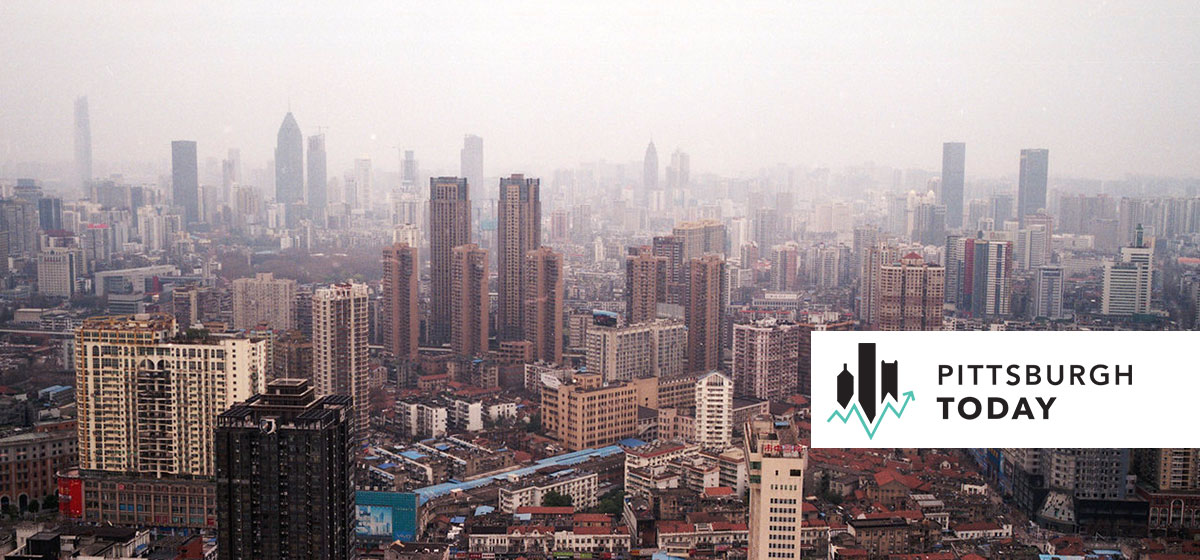 March 11, 2020
Jim Wolf set about retooling Pittsburgh's flagging Sisters Cities program two years ago at the request of city Mayor Bill Peduto. He guided its reorganization. He watched it secure non-profit status, raise enough money to hire an executive director and begin to restore relationships with several international cities that had gone fallow. To signal its rebirth, the program organized a global health symposium, inviting doctors and health officials from several sister cities to Pittsburgh next month to share expertise on health care and technology, including five from Wuhan, China.

The coronavirus outbreak ruined their plans.
By the end of January, the entire city of Wuhan was under quarantine, the U.S. State Department was telling Americans not to travel to China and major U.S. airlines suspended all flights to and from the nation at the epicenter of the outbreak. Pittsburgh was sealed off from its sister city.
"People from Wuhan had to cancel and it went on from there—people from Japan and Vietnam were also affected by the coronavirus and the travel ban," said Wolf, a retired bank executive and past chairman of Global Pittsburgh. "We really had no chance of making a success of it."
Sister Cities Association of Pittsburgh postponed its health symposium until next year and joined relief efforts in the city to supply Wuhan with masks and other protective health gear, while the Pittsburgh region itself prepared for the novel virus that U.S. health officials warn is coming.
No confirmed cases of the coronavirus, known as COVID-19, have been reported in Pittsburgh or the rest of southwestern Pennsylvania so far. But people in 113 countries worldwide have contracted the virus, for which there is no vaccine. The U.S. reported its first case in January and Pennsylvania reported its first case this month.
It's unclear how many people travel between Pittsburgh and China during a typical year. But the virus outbreak has left several visitors from China stranded in Pittsburgh and visa versa.
Many of those stranded in Pittsburgh are family members of Chinese students attending one of the city's universities who were visiting when the virus outbreak occurred and haven't been able to return home, said Dave Jiao, chairman of the Pittsburgh Chinese Cultural Center. "Three of my friends who were visiting China are now stuck there," he added.
Nearly 13,500 people living in Allegheny County were born in China, U.S. Census Bureau estimates suggest. The City of Pittsburgh's foreign-born population includes 7,300 Chinese.
China is southwestern Pennsylvania's fourth largest trading partner, according to the Allegheny Conference on Community Development. At least two dozen regional companies have a presence in China, ranging from science and technology companies to food, clothing and law firms. And regional exports to Asia have more than doubled in recent years, according to a World Affairs Council of Pittsburgh report.
Improving that pipeline of commerce, education, culture and intellectual capital is why the Pittsburgh sister cities program was resuscitated, Wolf said. Although the coronavirus delayed one of the program's major events, he said the outbreak may have provided an opportunity for Pittsburgh to build stronger ties to its sister city of Wuhan.
Among the first relief shipments to reach the Chinese city of 11 million people were supplies for doctors, hospitals and first responders sent by the City of Pittsburgh, the Sister Cities program, local hospitals, the Brother's Brother Foundation, Pittsburgh Chinese Cultural Center and other local groups. "Our community is doing things to support them and they appreciate it," Wolf said. "I think when all of the travel restrictions are over, we're going to have a vibrant and active relationship with Wuhan because of how we've responded to this crisis."