City police attempt to mend relations in African American neighborhoods
Rewriting history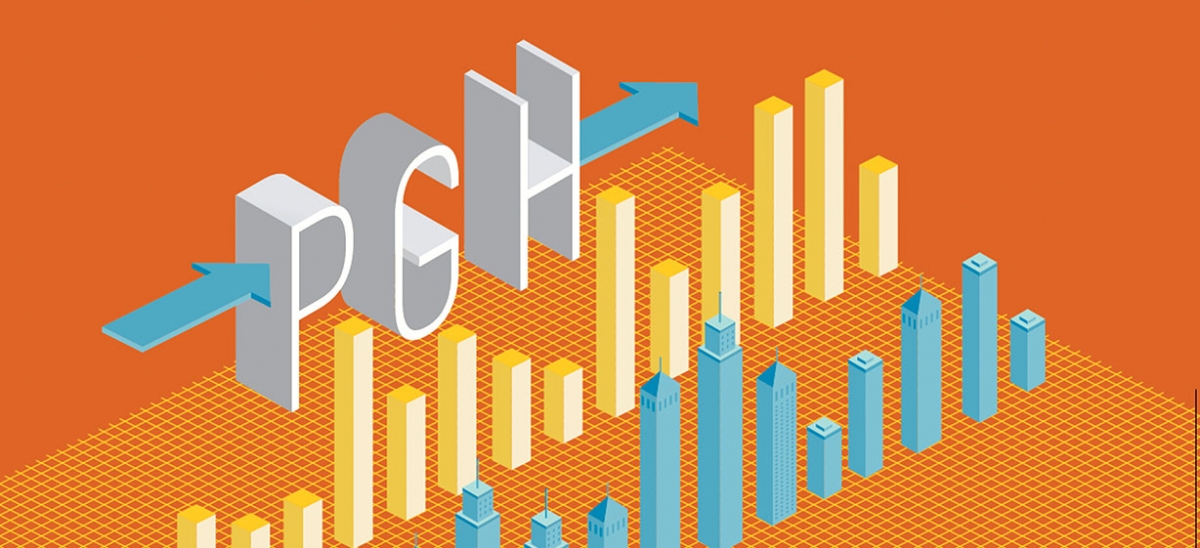 February 19, 2016
Some of the photos posted on the Pittsburgh Bureau of Police Facebook pages include: A smiling child wearing a policeman's cap and holding a police radio alongside a city cop, an officer and child eating ice cream bars, and smiling police officers riding bikes with smiling kids.

The image of citizen-friendly policing is one that Pittsburgh hopes to earn in African American neighborhoods as the result of studies, programs and new strategies for repairing relationships that have been strained by police practices. One is a national initiative launched by the Obama Administration to improve relationships and increase trust between minority communities and the criminal justice system in six U.S. cities, including Pittsburgh.
"Mistrust has been here for decades and it's going to take a while to cut through it," says Tim Stevens, CEO of the Black Political Empowerment Project, a community collaborative for building African American political influence. "I've been an advocate and a community activist for decades, and mistrust is still the biggest issue. It's always been present."
Like many U.S. cities, Pittsburgh has a history of tension between law enforcement and the city's African American communities. In 2014, African Americans, who comprise 20 percent of the city's population, accounted for 56 percent of police arrests, according to the latest Bureau of Police annual report. The report notes that black drivers were pulled over more often than any other racial group and 2.4 times the rate for white motorists.
A lack of diversity placed the city police under a court order from 1975 to 1991 that imposed a quota for boosting the number of women and African Americans on the force. Diversity plummeted after the quota was lifted in 1991. Last year, the city settled a lawsuit brought by the American Civil Liberties Union alleging hiring bias on the police department. As part of the settlement, the city agreed to reform its police hiring process to address bias. Currently, more than half of the black officers on the force are eligible for retirement.
In 1997, the city agreed to enter into a federal consent decree that required police to track complaints against officers, flag officers with multiple complaints, and document race and gender in traffic stops, officers' use of force, and searches and seizures. The city agreed to the five-year order following a class action lawsuit filed by the ACLU and NAACP alleging a pattern of civil rights abuses and a U.S. Justice Department investigation of city police practices.
More recently, the U.S. attorney's office in Pittsburgh helped organize community forums with neighborhood residents to discuss their concerns, experiences and grievances. The forums emerged after Jordan Miles, an African American man, was beaten while walking to his grandmother's house in 2010 by police officers who said they thought he had a gun. A jury awarded Miles more than $100,000 for being falsely arrested. The officers involved, however, were not found to have used excessive force.
In 2014, Mayor William Peduto hired Cameron McLay as chief after a series of public meetings to gather input from neighborhood residents and engage them in the hiring process. McLay has advanced a community-oriented approach to policing since taking charge of the department.
"I've seen an improvement in the trust issue because a part of it is the willingness to sit down and have conversations about what has happened historically," says Cheryl Hall-Russell, president and CEO of the Hill House Foundation. "Chief McLay is a high-profile leader who is not afraid of those conversations. He's visible, vocal, professional and empathetic. I think it's making a difference."
But, she points out, the road to reconciliation is long and uncertain. "We still have some pretty new incidents. When you look at, for example, Jordan Miles, people see that kind of stuff is still happening and they have no voice in false arrests and abuse. People have a long memory. They are going to watch and wait to see if something else like that happens. Trust is only going to be built when you don't have those kinds of incidents and the people feel they have a voice—in suggestions for training and what community policing should look like."
Under McLay, city police have begun a community-oriented model that makes officers more visible and builds community relationships, including informal community interactions such as "Coffee with a Cop" and basketball leagues.
Elizabeth Pittinger, director of the Citizen Police Review Board, describes community policing as a philosophy of "problem solving-policing" with community assistance. "It's re-humanizing the people involved, so that everyone you see isn't a criminal and every cop you see isn't a vicious monster, so that we can go back to having children respect police officers instead of being fearful."
Pittsburgh is on the short list of cities engaged in the U.S. Justice Department National Initiative for Building Community Trust and Justice, which aims to reduce bias and build trust between law enforcement and the community, and involves law enforcement experts, researchers, faith-based groups, community stakeholders and civil rights advocates.
The initiative has collected baseline data from Pittsburgh and is developing training plans on bias and reconciliation, interventions on group violence, and surveys on how residents view police and their practices. The initiative team is also discussing collaborating with local researchers to study criminal justice and community issues.
"Although Pittsburgh may have historically had issues, they've been able to find a pathway to communication to work on some of these issues on their own," says Tracie Keesee, project director of the national initiative. "It's not just the leadership, but the commitment of the city as a whole for wanting to do this, wanting to get ahead of other folks and get out front of all of it."
One of the key findings of the U.S. Attorney's community forums was that, while mistrust is pervasive in the city's African American community, there is a generation gap in how mistrust is formed and experienced.
"What we're realizing is that the older population doesn't speak for that group, even though some of their perceptions are the same," says David Hickton, U.S. Attorney for the Western District of Pennsylvania. Social media strongly influences young peoples' perceptions, for example, exposing them to a national conversation on police brutality. Hickton's office has begun convening youth forums in response. "We are listening to them now."
Westinghouse High School is scheduled to offer a three-year public safety career program for students in the fall to engage them in criminal justice issues and perhaps lay the groundwork for increasing diversity in future police ranks. And the Hill House Association is working with the city to help minorities prepare for civil service testing.
In December, Mayor Peduto—responding to an online petition on change.org, which called on him to reduce violence in the city—stated that a robust model of community-oriented policing is the future of Pittsburgh law enforcement. "The traditional policing model of response and arrest will give way to a coordinated intervention by police and community leaders with a very simple message: 'We love you. We want to keep you safe, and we will stand together to stop violence in our communities.'"
Community-oriented policing is only part of a broader discussion of violence, race and mistrust, says long-time civil rights activist Stevens. "There is movement. We have not reached nirvana, but we have certainly come to a point where we see progress. We see hope. We see commitment."