Chronicling the Courthouse
New views of an Allegheny County architectural landmark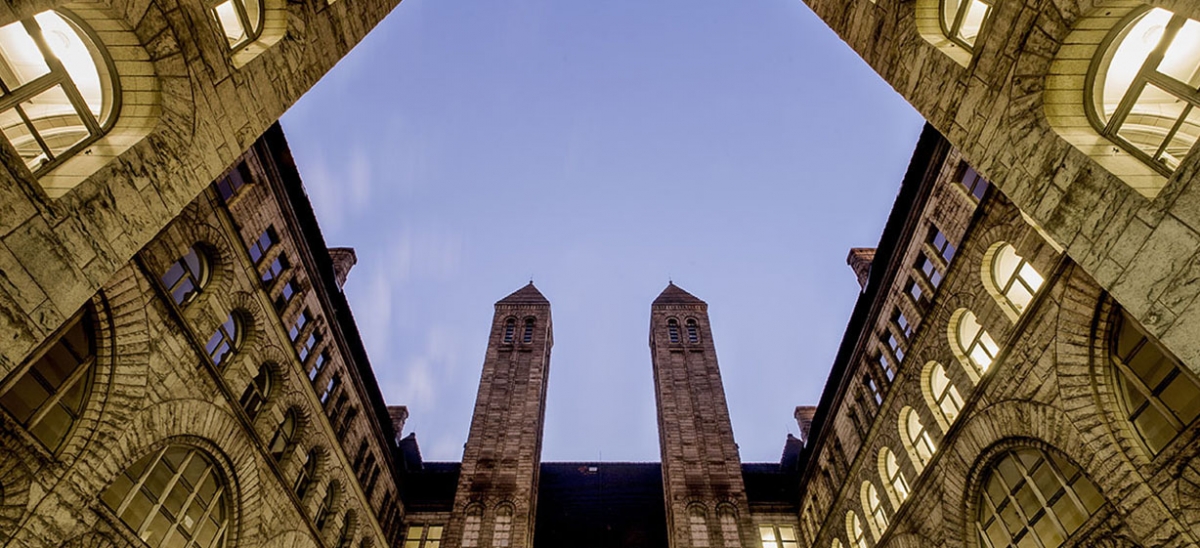 November 21, 2014
In January of 2013, a Pittsburgh Post-Gazette article mentioned money being raised to restore the circa 1888 Allegheny County Courthouse to its former glory. Designed by architect H.H. Richardson, who died in 1886 at the age of 48 and never got to see his masterpiece completed, the building is considered to be one of the best examples of Romanesque architecture in the country.

---
---
It had been a long time since I'd been inside the place, so I went downtown for another look. I was overwhelmed by the architecture and the details. I also noted the makeshift signage and obvious changes that had taken place during the last 125 years.
I contacted Allegheny County Executive Rich Fitzgerald's office and spoke with his press secretary Amie Downs about my interest in photographing all of the nooks and crannies of the Courthouse before any restoration started. The proper approvals took several months, but in April of 2013, I began photographing, and continued working weekly for one year. I was granted unlimited access to the building, including all of the court rooms, judges' chambers, and even the sixth floor, which isn't used anymore. My time photographing was split between weekly sessions when the courthouse was open to the public, working only on the first couple of floors, and photographing on weekends when the building was closed to the public.
During the week, there is no photography allowed or even cell phone use on the third through fifth floors, so Saturday mornings worked best for much of the photography.
I made a few thousand photographs, creating about 800 prints, which I edited down to approximately 90 photographs that I reproduced in a book of the project. A handful of those were selected to be featured here.