Choose your brews
A visit to the House of 1,000 Beers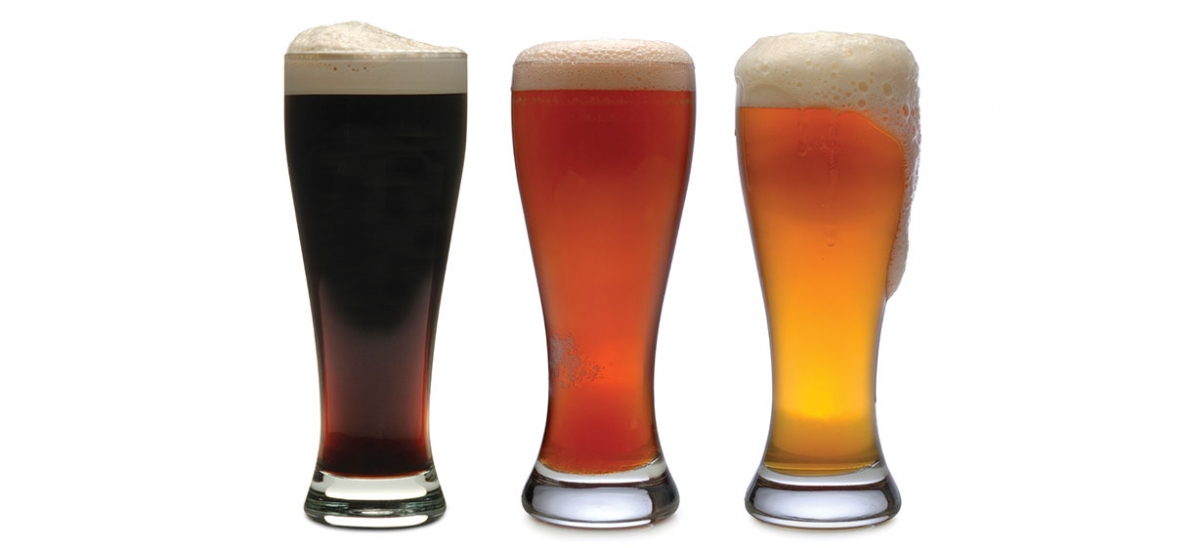 February 21, 2013
The name alone is overwhelming. Yet intriguing. Go to 357 Freeport St. in New Kensington, and you will find everything from Allagash (Belgian-style stout from Portland, Maine) to Zywiec (from a Polish brewery founded in 1856 in Austria-Hungary and once owned by the Hapsburgs).
The House of 1,000 Beers (HO1KB) is owned by Dave and Maureen Sagrati. They opened a beer distributorship in 1974 and subsequently a bottle shop in 1994. (To differentiate, by PLCB law, beer distributors must generally sell beer in kegs or full cases, while bottle shops sell individual bottles or six-packs in volume less than 192 total ounces per sale.) They moved to their current location in 2006 and adopted the name House of 1,000 Beers in 2009.
HO1KB appeals to anyone interested in trying a wide variety of craft, Belgian and unique beers, but it's a mecca for true beer aficionados. A retail area and a bar provide a selection unsurpassed in the region.
The bottle shop carries nearly 1,200 beer varieties. Of course there are domestic Miller, Budweiser and Michelob types, along with hard cider and "malternatives" (such as hard lemonade and coolers), but the emphasis is on beer. About half the selection is craft beers, followed by Belgian beers (they claim to have the largest selection in western Pennsylvania), as well as other international brews.
There are items available at HO1KB that you will not likely find anywhere in the area. For example, they carry several varieties from Russian River Brewing Co. Founded by Korbel Champagne Cellars in California, the brewery is located in Santa Rosa, Calif. Their only non-West Coast distributor is in Philadelphia, yet HO1KB sells it by the bottle. Another unique option is HO1KB's selection of Truckee, Calif.'s Eclipse Imperial Stouts. An imperial stout is dark beer styled after the brew made by Thrale's Brewery in London for the imperial court of Catherine the Great of Russia in the 18th century. Full-bodied, they're known for their high alcohol content, malty flavor and dark color. The Eclipse Imperial Stouts are made in small, 300-gallon batches using the finest ingredients, then aged in oak bourbon barrels for six months. The barrels used (Rebel Yell, Jack Daniels, Elijah Craig 20-year, etc.) impart unique flavors. Eclipse is released once a year and sells for $39.95 per 22-ounce bottle. The Lost Abbey ("Inspired Beer for Sinners and Saints") produces The Angel's Share, an oak-aged ale, also uncommon here.
For people simply wanting to sample a variety of beers, HO1KB offers a huge selection of "build-your-own" six-packs for as low as $9.95. There is even a section of $1 bottles. There is a full range available, but the selection allows patrons to experience exceptional beers without having to commit to a full case. HO1KB has a full-service bar, but the emphasis is on beer. Featuring 46 varieties of craft and Belgian beer, the bar attracts patrons who enjoy beer culture.
There's not much in the way of food beyond some prepackaged salty snacks, microwaved foods and fresh popcorn. However, food trucks set up shop in the parking lot and have previously included tacos, Polish foods and BRGR burgers. The owners are investigating opening a limited-service kitchen to complement their beers. HO1KB has special events, draft and bottle clubs and happy hours. There is a monthly Top Shelf Tasting, for which limited tickets are sold to patrons wanting to try some of the more rare or specialty brews. HO1KB is also a starting point for many Pennsylvania Brew Tours, a kind of field trip for beer lovers (pabrewtour.com). HO1KB isn't a fancy building or location, but if you want an amazing selection of beers and the opportunity to mingle with like-minded people, it's worth the drive.
House of 1,000 Beers, 357 Freeport St., New Kensington, PA 15068, (724) 337-7666.