Catching the Fall
A simple test during a woman's middle years may predict the risk of breaking a bone, Pitt research finds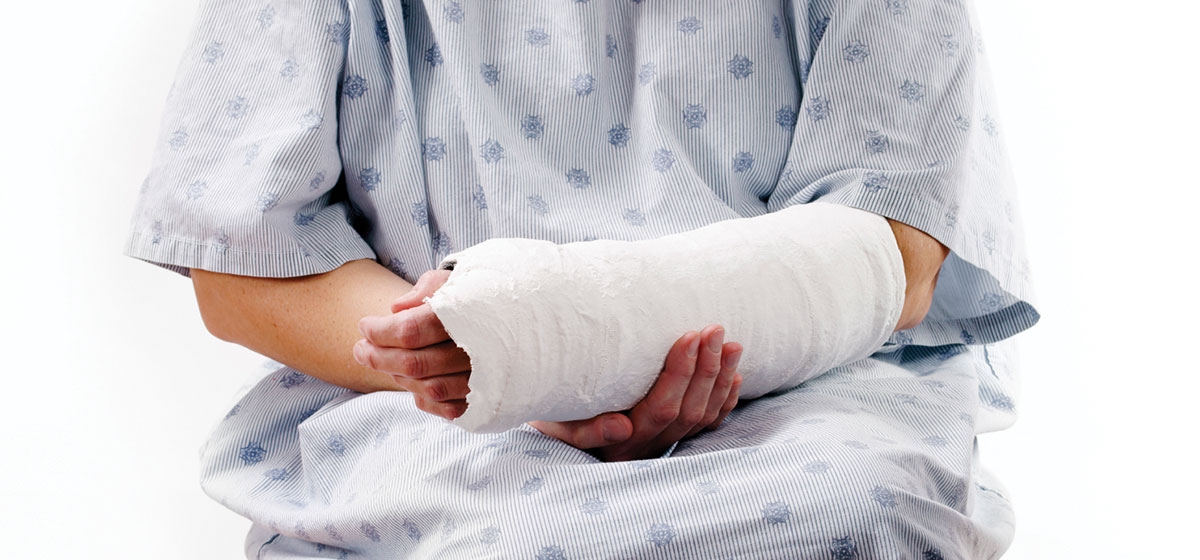 November 20, 2012
A broken bone early in life is typically painful and a nuisance. Late in life, it can be devastating. "Among the elderly, bone fractures—particularly in the hip, wrist and back—can lead to long-term disability and death," says Jane Cauley, professor of epidemiology at the University of Pittsburgh's Graduate School of Public Health.

About 1-in-2 women and 1-in-4 men over the age of 50 will break a bone, according to the National Osteoporosis Foundation.
Key to preventing fractures is identifying those most at risk. A bone mineral density test (BMD) can uncover signs of thinning bones and determine if osteoporosis is present. This test, however, is typically used later in life. Current guidelines recommend an initial BMD scan for women at age 65, men at age 70.
New Pitt research shows that there may be an easy, inexpensive way for younger women to discover their future bone health. A simple urine test can reveal early signs of bone breakdown among women in their early 40s and 50s, says Cauley, lead author of the study published in the November 2012 issue of Menopause, a journal of the North American Menopause Society.
"To the best of my knowledge, this is the first study to look for signs of bone breakdown in younger, premenopausal women," Cauley says. "Our most important finding is that this can be measured before menopause."
Cauley and her colleagues followed 2,305 women aged 42–52 over about 7.5 years. By the end of the study, 184 women had a fracture. The researchers found a near-60 percent higher risk of bone fracture among women who had above-normal levels of a byproduct of bones breaking down in their urine, compared with women who had low levels of what's known as NTX (N-telopeptide).
Their risk of fracture was even greater if they had high NTX levels plus a low BMD score when their spine strength was measured. It's an interesting finding, Cauley notes, because in older women, the hip is a better site to measure bone density.
More than 450 Pittsburgh-area women took part in the study as part of a nationwide initiative known as SWAN (Study of Women's Health Across the Nation). SWAN began in 1994 to examine the physical, biological, psychological and social health of women during their middle years.
The urine test in the Pitt study isn't new. But it's typically done in older women who are taking osteoporosis medication. More studies will likely be needed before a doctor routinely recommends a urine test for their pre- or perimenopausal patients to look for signs of thinning bones. The test will also need to be standardized, Cauley says. For example, the test is likely most accurate if given in the morning.
"A single study won't change clinical practice," Cauley says. "But I think the data clearly suggest that this may be one way to identify a woman at high risk for fracture. She might then get a bone density test and be followed more carefully as she goes through menopause." Cauley adds that menopause triggers an increase in bone remodeling, which persists for several years and ups the chances for a fracture.