Best-case scenario
City rankings may be suspect,
but for the winners, they're a marketing coup
illustration: Stacy Innerst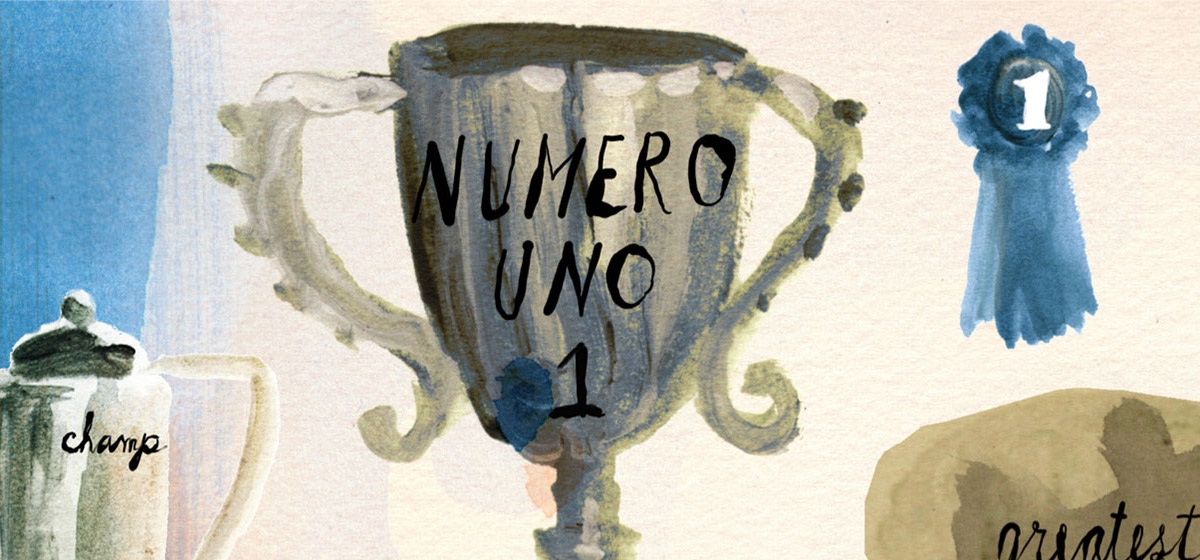 May 21, 2015
1985 was a grim year for Pittsburgh. The region, reeling from a historic collapse of its industry, was hemorrhaging people, mostly young adults leaving for job opportunities that had evaporated in their hometown. The air was bad, worse than it is today. Even the beloved Steelers failed to offer solace, finishing with seven wins against nine losses to post their first losing season in 14 years.

Yet, to the rest of the nation, Pittsburgh was the "most livable city" in America, having been crowned as such that year for the simple fact it had risen to the top of the annual quality of life rankings engineered by the high-profile national publication, "Places Rated Almanac."
The accolade, which received wide publicity as well as criticism, demonstrated once again that ranking places as "most livable" or the "best" for anything is a highly subjective exercise that wilts under scrutiny, regardless of how rigorous the authors try to design their methodologies.
But it was an unexpected coup for those concerned about Pittsburgh's image, suggesting to people far and wide that they should give the city a second look before judging it as another dingy industrial center gone fallow. Craig Davis, at the time a student at the University of Western Ontario in his native Canada, was among those who heard the buzz.
"I was in college. I didn't pay attention to much of anything and I had never been to Pittsburgh," says Davis, president and CEO of VisitPittsburgh, Allegheny County's tourism agency. "But I remember when I heard about the ranking, that they won this thing, it registered with me."
Thirty years later, the accolades keep coming, sustained by the fact the city and region have more to offer, including a diversified economy with education, medicine and technology at its core; a stable population that more young adults from elsewhere are becoming part of; and a cityscape the Goodyear blimp and visitors' cameras can't seem to resist. Since 1985, Pittsburgh has found itself at or near the top of more than three dozen city rankings, ranging from a few more "most livable" crowns to being named one of the Travel Channel's "best places for an American vacation" alongside Nantucket Island and California's Joshua Tree National Park.
And, debatable methodologies aside, local tourism and economic development organizations have not been shy about presenting such rankings as third-party validation of the city's charm and quality of life to the travelers, conventions, workforce talent and businesses they want to attract to the region.
A  matter of debate
Methods used to determine "most livable" city rankings and several other "best" rankings for cities are based on commonly accepted data, such as those reported by the U.S. Census Bureau, Bureau of Labor Statistics and the annual FBI Uniform Crime Reports. Other rankings, including those which rate vacation destinations, tend to lean more heavily on observations and impressions, such as those of travel writers, for example.
But even the most data-driven, rigorous methodologies can't escape being highly subjective from the get-go because of what they try to measure. What constitutes "most livable" is a matter of debate whose answer will reflect the values of the author.
And the methods used to rank such things require selecting and weighing the importance of factors that define aspects of a city, such as housing, crime, education and culture—all of which are judgment calls.
For example, under the 1987 "Places Rated Almanac" formula, subjective weighting within categories awards Pittsburgh more points for having a medical school than are deducted for failing to meet federal air quality standards for ground-level ozone and fine particulate pollution. In such a scenario, having a medical school trumps breathing cleaner air. Pittsburgh topped the Places Rated rankings again that year and did so a third time in 2007.
Cities also don't have to hit a home run in any category to earn a high ranking. Pittsburgh didn't rank in the top 10 in the 1987 "Places Rated Almanac" categories of health, crime, education, housing and recreation. Its highest rank was 12th in the arts and culture category. The story was different last year when The Economist determined Pittsburgh the 30th most livable city in the world, but the top city in the continental United States. Pittsburgh received top rankings in the report's education and infrastructure categories under a methodology different than "Places Rated Almanac" which also considered data related to stability, healthcare and culture and environment.
Even then, such rankings fail to reflect the quality of life of all and often beg the question, most livable for whom? African Americans in southwestern Pennsylvania, for example, are the least likely of any race to own a house and the most likely to report they often or always have trouble paying monthly bills for basic needs, skip a doctor visit because they can't afford it and live in neighborhoods they consider to be less safe than others, according to data reported in the 2011 Pittsburgh Regional Quality of Life Survey conducted by Pittsburgh Today and the University Center for Social and Urban Research at the University of Pittsburgh.
Consistent winner
It's impossible to determine the influence top rankings have on a city let alone quantify it. The region was still losing people years after "Places Rated Almanac" made Pittsburgh most livable in 1987. An estimated 227,000 more people moved out of southwestern Pennsylvania than moved in between 1980 and 1990, Chris Briem, a regional economist at the University of Pittsburgh University Center for Social and Urban Research, points out in a recent op-ed published in the Pittsburgh Post-Gazette.
But things had changed for the better by the time "Places Rated Almanac" named Pittsburgh the most-livable city again in 2007. "Pittsburgh had not faded into oblivion but had steadily redefined for itself a post-industrial future," Briem notes. "The regional exodus slowed soon after the job destruction abated, and those who did not leave built a very different economy for the region than what had been set in place for more than a century."
The transformation has helped make Pittsburgh a solid player across many aspects that matter most in quality of life rankings, such as sturdy economic factors, affordable housing and low crime rates. Downtown and its waterfront have also become more pleasing to the eye and vibrant with new restaurants and public spaces complementing arts and culture offerings that have been one of its strengths. Such things help raise the city's profile in rankings that weigh a narrow range of factors, particularly around entertainment, or are judgments based less on data than on observations and impressions.
In recent years, the city's top billings have gained momentum across a range of national "best" lists. It's risen to the top of recent most-livable cities rankings of The Economist and Forbes, taking a little of the sting out of being rated as having the nation's "ugliest" accent by the website, Gawker, based on an open online poll, which in terms of methodology is about as subjective as they come. The city captured high honors as one of the best places in the world to visit by Conde Nast Traveler and National Geographic. And it was named by the website Niche as best city to celebrate St. Patrick's Day based on a methodology that places a premium on the city's long history of St. Patrick's Day parades and its exceptional bars-per-capita rating.
More than bragging rights
None of the rankings helped erase the perception of Pittsburgh as a Rust Belt city in hopeless decline more than the G20 Summit held in September 2009. News coverage was intense and far-reaching with journalists often reporting—sometimes breathlessly—about the city's rebirth. VisitPittsburgh counted 6,975 stories about Pittsburgh written or broadcast by U.S. news organizations alone. And the advertising value of stories about Pittsburgh's transformation reported that month was estimated at upwards of $12 million.
The value of the positive buzz top city rankings create, their reach and the frequency with which Pittsburgh earns them isn't lost on local organizations that promote the city as a choice place to visit, live and work.
The Allegheny Conference on Community Development might use data-based rankings from such trusted sources as The Economist as a conversation starter when recruiting businesses and talent to the region, says Bill Flanagan, executive vice president of corporate relations. "I don't know if anyone makes a 'buy' decision based on any of the rankings, but they can pique interest in Pittsburgh, which may open the door to make a pitch. And that's important. We feel if we can get in the door and talk about the value of being in Pittsburgh we can be successful. The biggest challenge often is getting them to take the call or meeting."
No organization has seized upon the city's positive rankings to gain a marketing edge more than VisitPittsburgh, which is in the business of drawing visitors and conventions to the region. "We're a sales and marketing organization," says David. "We try desperately to differentiate ourselves in order to sell. The rankings really do mean something. People who book conventions pay attention to those things because they are always looking for something that will appeal to their membership. They're not looking to roll the dice. When other people are saying great things about that destination, it make their job a bit easier."
VisitPittsburgh this year built an advertising campaign around rankings that identify Pittsburgh as a must-see travel destination. The campaign targets audiences in New York, Washington, DC and Toronto for ads that feature Conde Nast Traveler, National Geographic and Travel Channel rankings bannered across a spectacular view of the Downtown skyline and the bluest Allegheny River ever seen. "They all help us establish street cred," Davis says. "We're competing against cities that are pretty spectacular. Anything to get an edge. Anything to get people talking."