Bennett Branch Forest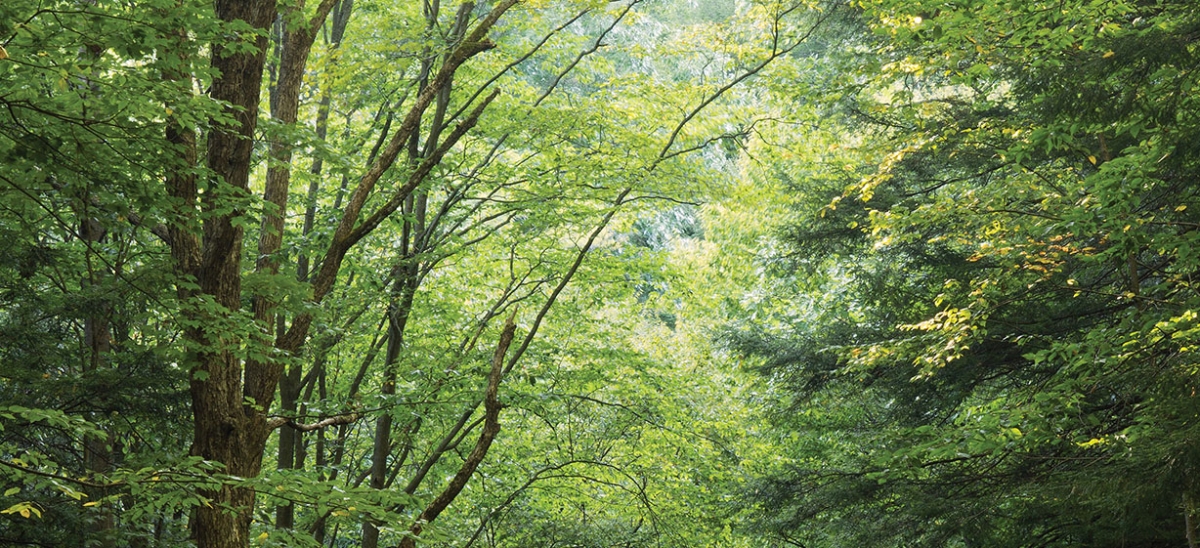 August 20, 2013
About two and a half hours northeast of Pittsburgh, almost to Benezette, Pa., there is a deeply forested property called Bennett Branch Forest. The 1,500-acre tract is owned by the Western Pennsylvania Conservancy and nearly surrounded by Moshannon State Forest. A visitor can hike Bennett Branch Forest on old logging roads and seldom see another hiker. The trails traverse forests of mixed oak, sugar maple and black birch, as well as beautiful, expansive hemlock groves.

Ravines and various tributaries and streams cut through the property, including Cherry Run and its floodplain valley, where efforts are in the planning stages for reducing mining impact. Most of the land is in good condition, with abundant tree canopy and wildlife, but Bennett Branch Forest is partly interesting to hike because of the evidence of a mix of uses over time, and for the sustainable management and restoration efforts under way. Former strip mines have been planted recently with a mix of hardwood trees, including a strain of what is hoped to be a blight-resistant American chestnut. The effort is in partnership with The American Chestnut Foundation to reintroduce that tree to the forest mix. The streams crossing the property feed into nearby Bennett Branch, which has been contaminated by mining impacts but is being remediated. Bennett Branch is a headwater stream of the West Branch of the Susquehanna River.
Bennett Branch Forest is an excellent destination for someone looking to hike in Pennsylvania's northern woods on a weekend day trip from Pittsburgh.
For more information, contact the Western Pennsylvania Conservancy at 412-288-2777.