Behind the Camera
Darrell Sapp on his signature photographs of Pittsburgh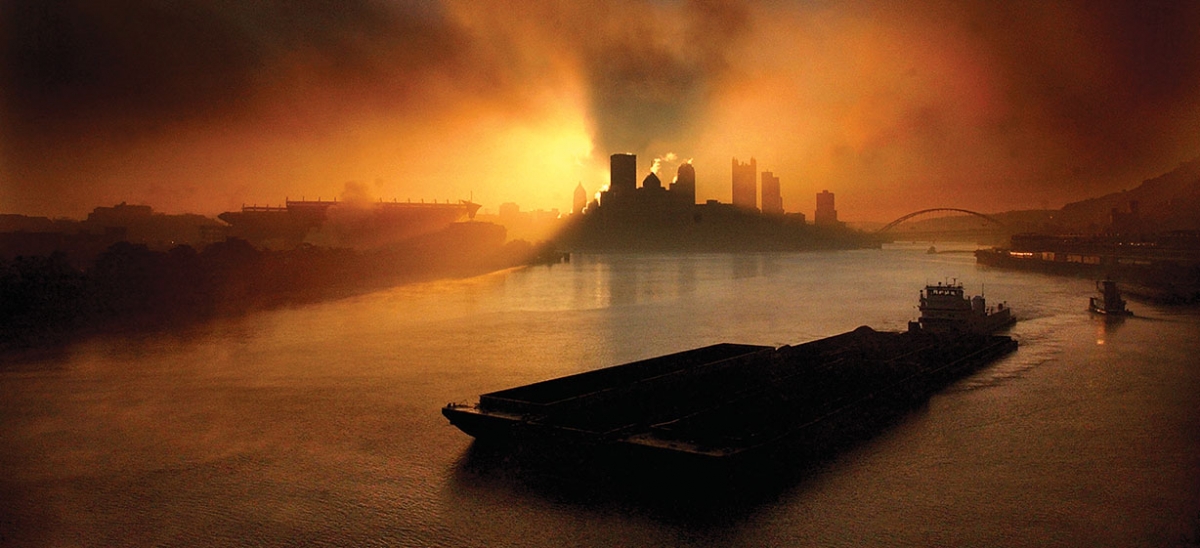 February 21, 2014
Darrell Sapp isn't a household name, but around Pittsburgh, most people have seen his work whether they know it or not. His photography has graced the pages of the Pittsburgh Post-Gazette for 35 years.

---
---
What is it like to wake up every day and do the job of your dreams? For Sapp, it all starts with being open. Open eyes. Open mind. No preconceived thoughts on the assignment. Observe. It could be that while he's covering a fire, a wreck, or a campaign rally he spots a glimpse of something else. He takes a step back. He widens his focus and captures the crowd. He broadens his perspective. A crack between buildings offers a hint of the river roiling, or "a nice inconsistent pattern of houses… a contrast in architecture."
"Sometimes you stumble across an angle," he says. "Sometimes when you get spurred on or told do something, you end up finding something else… You find out that there's a different facet."
At college at West Virginia's Fairmont State in the 1970s, a spontaneous decision to take a three-day-a-week job at the town newspaper, the Fairmont Times, grew into a full-time position. No matter that his only experience was the junior high photography club and the high school yearbook, he took his second-hand Kodak Brownie and he left Psychology class and college behind. He was fascinated by the darkroom, where the washing of paper gave birth to an image, slowly materializing; a moment of discovery, of hopefulness, when he discovered whether the click of the camera matched what his eye had seen.
He soon bought his first new camera, a Mamiya Sekor, and eight years later in 1979, he took a gamble and applied at the Post-Gazette. It took two months to learn whether he won the job. It was a Monday night. He was in the darkroom when he got the call. He still remembers the elation.
Before he knew it, he was at Three Rivers Stadium covering the Pirates and Game 5 of the World Series. He was on the ice to capture Lemieux raising the Stanley Cup. He's covered every president during his tenure. Dr. Jonas Salk was so taken by his work when Sapp was sent to cover his 80th birthday that the polio pioneer asked to acquire the rights to the photo, a black-and-white image of the physician in a halo of light. Salk told the reporter on the story (who is now the editor of this magazine) that it was the best photo ever taken of him. Months later, the photo complemented Salk's obituary.
For Sapp, the best part of the job is its ever-changing nature. Every day is unlike the last. "It's very inconsistent, and that's refreshing. Each assignment's different. The scenes are too."
With Pittsburgh's four seasons, however, Sapp absolutely has a preference, as he does with his favorite time of day. He likes fall best and fall mornings most of all—late September and especially October. "It's just crisper. There's no other way to describe it."