Bear Run
Western Pennsylvania Conservancy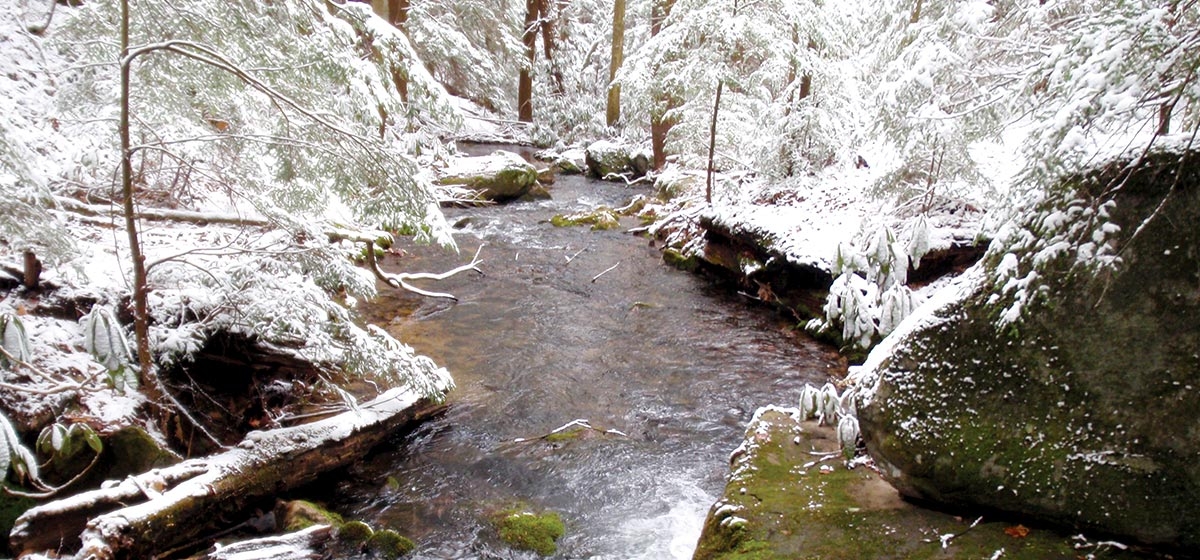 November 20, 2010
Bear run, the stream that inspired Fallingwater, flows under the famous Frank Lloyd Wright house. In dramatic cascades, it drops in gradient 30 feet to provide the iconic waterfall view that we all know.

But that familiar portion of the stream is just a part of Bear Run. More than five miles long, the stream winds its way down a 1,500-foot elevation drop before it hits the Youghiogheny River. The stream also lends its name to the larger, 5,100-acre Bear Run Nature Reserve, a Western Pennsylvania Conservancy property that is open to the public. Bear Run's watershed extends over more than 4,000 acres, of which more than 3,000 have been protected by the Conservancy.
To see more of this tranquil stream, visitors can park at the barn on Route 381 across from and a little north of the Fallingwater entrance. At the trailhead behind the barn, I have followed the Arbutus Trail, which winds along the stream, its banks filled with rhododendron. Or for a more remote experience, the Bear Run Trail overlooks the stream deep in the reserve as it winds through hemlock forest groves—far from roads, buildings or traffic. It is a magnificent hike in the summer with the rhododendron in bloom, or in the winter in the quiet snow.